How to Pick a Christmas Tree
Christmas Tips
Picking Your Christmas Tree
Look for fresh Christmas trees that are kept in a shady, protected area. Uncovered Christmas trees can be exposed to a lot of direct sunlight and wind which dries them out.
Inspect the tree from all angles to make sure it is uniform and there aren't broken branches or grabs. At Pike Nurseries, the Christmas trees are in stands so you can see them from every angle.
Look for real Christmas trees that are well hydrated to ensure that they last. A tree standing in water will be more hydrated and last longer.
The fresh Christmas tree should be a healthy green color
When you run your hand along the branch of the tree, the needles should hold fast and be flexible. A real Christmas tree with stiff, brittle needles is too dry and will turn brown and drop needles very quickly.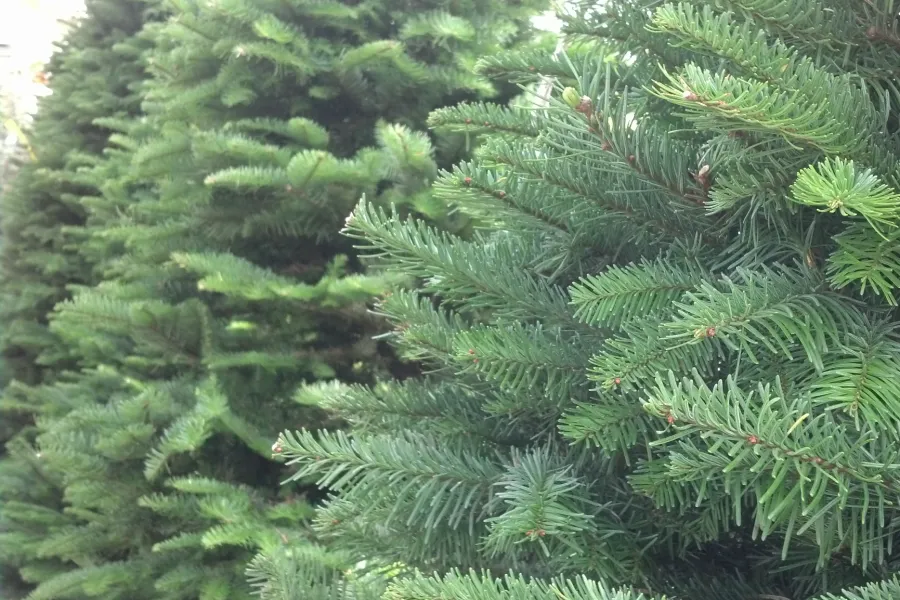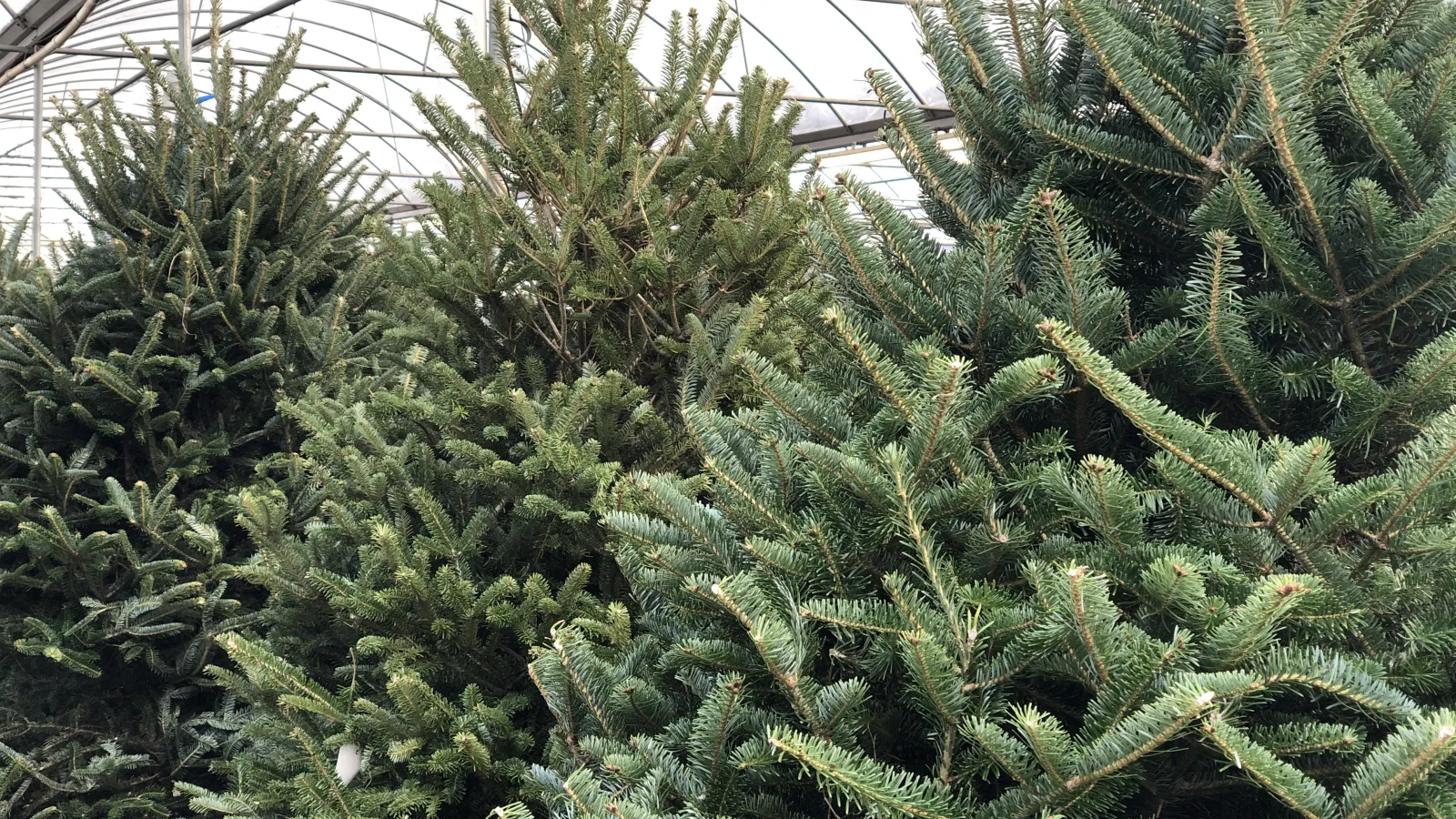 Video: Christmas Tree Types
SHOP PLANTS AND GARDEN ESSENTIALS ONLINE
Shop Online
Getting your plants and garden essentials has never been easier. Visit us in-store or shop online for curbside or local delivery.
Here's how it works:
Browse our selection of plants and garden products online.
Our horticulturist will assemble your order within 48 hours.
We will notify you that your order is ready for curbside pickup or local delivery.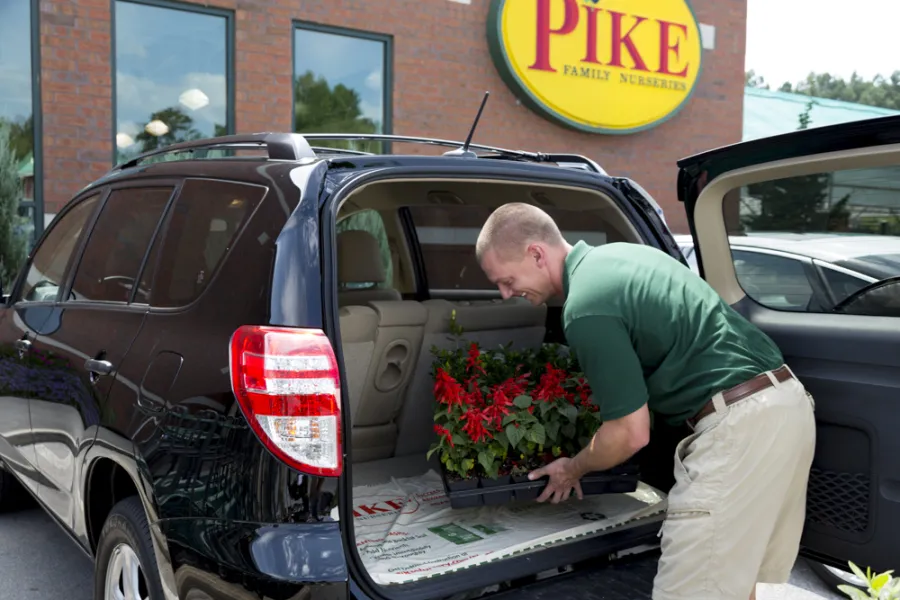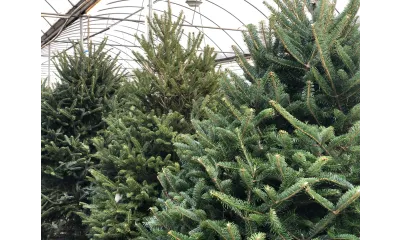 Real Fraser Fir
Grown in the mountains of western North Carolina, fresh cut fraser firs are the most popular Christmas tree. They have short, dark green needles on upturned branches. A highly fragrant Christmas tree with the traditional scent.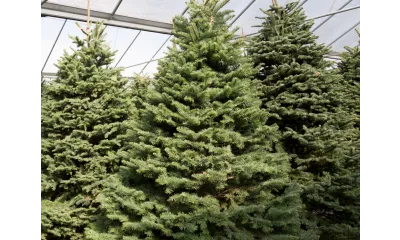 Real Noble Fir
Grown in the Pacific Northwest, noble fir trees have blue-green needles with a mild fragrance. Noble firs has a classic pyramid Christmas tree shape and strong branches perfect for heavy ornaments.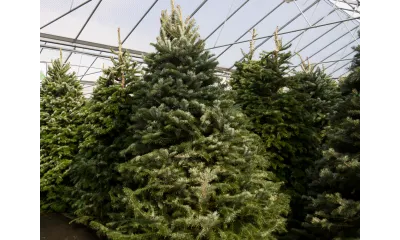 Real Nordmann Fir
The most popular Christmas tree in Europe. Nordmann firs are deep green with branches that are evenly spaced and are very sturdy - perfect for large or heavy ornaments. The perfect Christmas tree for those with allgeries, the Nordman Fir doe not have a scent.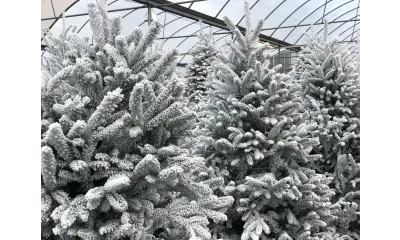 Real Snow Flocked
Create a white Christmas with a snow flocked Christmas tree. The snow can be applied to any type of Christmas tree and is non-toxic. It seals in the tree's moisture so you so you don't have to water the tree. Choose from pre-flocked trees or have any of our fresh-cut trees flocked.
***Snow Flocked Trees only available in store.***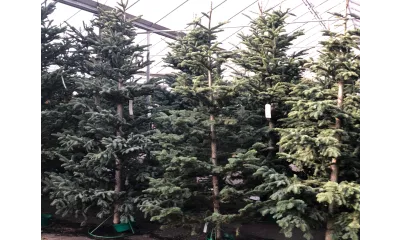 NEW Alpine Noble
We're excited to introduce a new Christmas tree variety, the Alpine Noble Fir. This one-of-a-kind tree is grown high in the mountains. It has stunning blue-green needles with nice separation between branches that gives is a modern, rustic look and is perfect for long ornaments. Choose from Alpine Noble Fir 5 to 10 feet tall.

How to Keep Your Tree Fresh As Long As Possible
Keep it hydrated
- Cut trees can drink a whole bowl of water a day!
- Check every day and keep the bowl of your tree stand full of fresh water.
- If a tree goes dry for too long, the pores on the trunk will close up and it will stop soaking up water even after you re-water it - and that means the tree dries out faster.
Add preservative - Buy Now
- All natural Christmas tree preservative helps keep the trunk's fibers soft & the pores open so it'll continue to drink the water.
- Just add 2 tablespoons of the preservative to each bowl of water.
Keep it cool
- Keep trees away from fireplaces, air vents and heaters. That extra heat and dry air will make the tree dry out faster.
- Consider using LED string lights, which are cool to the touch, rather than old lights with Edison bulbs that get hot.
Make sure clean up is a breeze
- Think ahead & place a large plastic bag under your tree when you put it up.
- After the holiday (& after you remove all decorations) pull the bag up and around the tree before carrying it out.
- This will help prevent the tree's needles from getting everywhere as you take the tree through the house.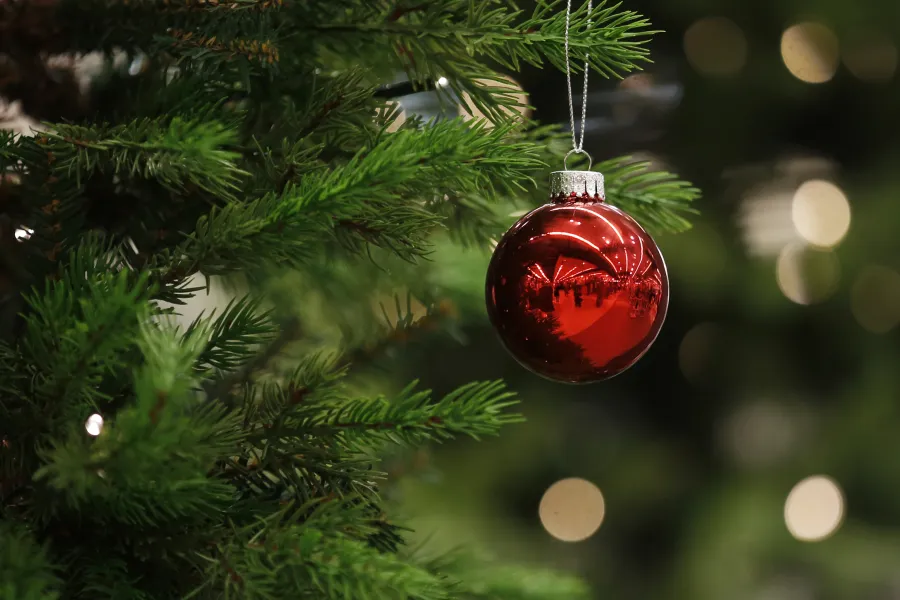 The Pike Christmas Tree Journey
We are committed to offering the freshest, high-quality Christmas trees. Each tree receives a fresh cut upon arrival before being placed in a stand with water. Wander through our forest where you can view the trees from every angle.