Florist-Quality
Pike Poinsettias
Set the stage for the holidays with Pike Nurseries florist-quality poinsettias. Choose from traditional red poinsettias along with unique poinsettia varieties in various shades of red, pink, cream, and white that you won't find anywhere else. With so many colors, Pike poinsettias easily work for Thanksgiving, Christmas & New Year's decorating.
Pike poinsettias are planted in July in only the best danish potting soil and are carefully tended to getting just the right amount of water and light. Each poinsettia is hand-pinched so it has a strong stem and a beautiful, full plant. This gives you a poinsettia that will last through the holidays with simple care.
Choose your favorite poinsettia variety and place in an area that gets bright, indirect light in your home or even in protected garden areas. It's best to keep your poinsettia away from heat sources like fireplaced and vents. Keep your poinsettias watered so soil is just moist to the touch; they shouldn't be in standing water.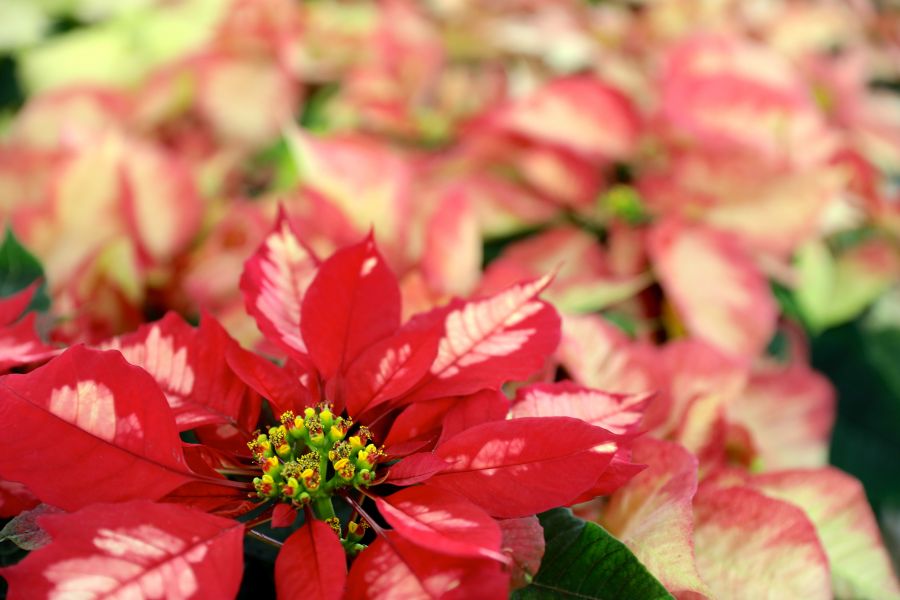 Pike Florist-Quality Poinsettias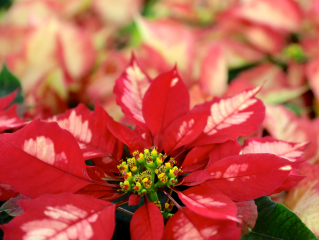 Poinsettia Ice Punch
Variegated garnet with a touch of cream bracts make an eye-catching display when placed in groups.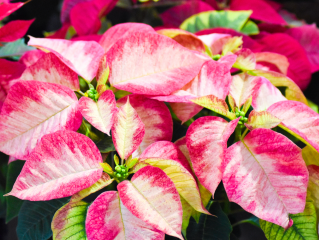 Poinsettia Ice Crystals
As remarkable as the name, 'Ice Crystals' bracts are cream down the middle and shimmer into pink.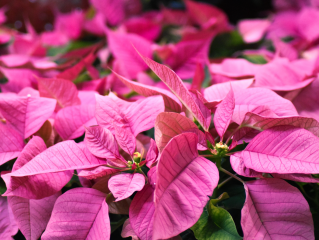 Poinsettia Princettia Dark Pink
The mid-tone pink poinsettia with smaller bracts gives this poinsettia more depth.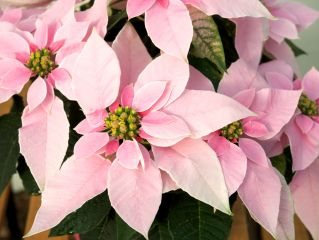 Poinsettia Princettia Soft Pink
This soft, pillowy pink poinsettia has smaller bracts with just as much impact as a standard poinsettia.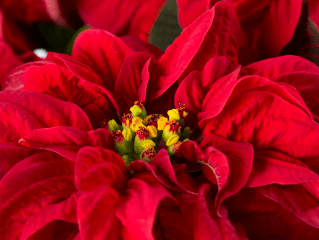 Poinsettia Winter Rose Red
Tightly curled, ruffled rosered bracts are nestled atop copious foliage on this upright variety.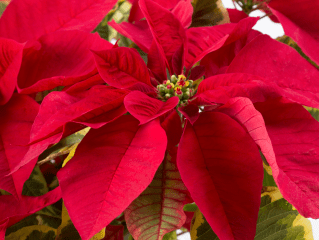 Poinsettia Tapestry
The top of the plant has clean, red bracts that are offset with the two-tone green bracts.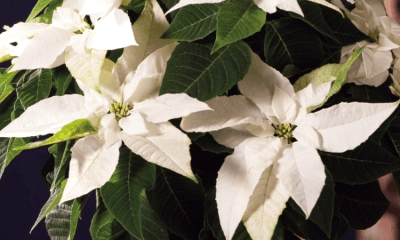 Poinsettia Princettia Pure White
The most pure white poinsettia! The bracts are smaller and more abundant for added texture.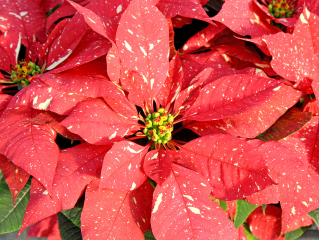 Poinsettia Red Glitter
Large red bracts have flecks of cream that look like a light dusting of snow.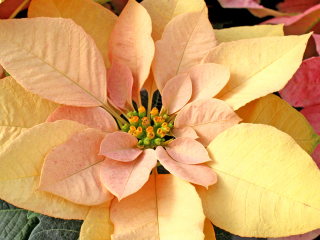 Poinsettia Autumn Leaves
Bracts put on a show reminiscent of fall foliage with hues of rich yellow and pink tones that deepen as the plant matures.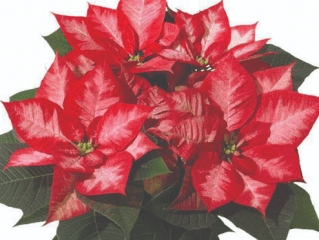 Poinsettia Christmas Beauty Princess
Variegated bracts sport red edges that fade to pink in the center with a watercolor effect. Its compact habit keeps flowers snug together.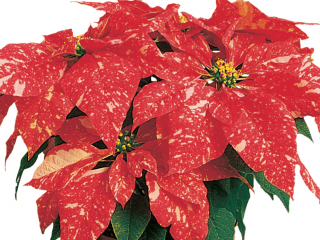 Poinsettia Jingle Bells
Bright red bracts are peppered with dashes of pink and white that create a festive, energetic look.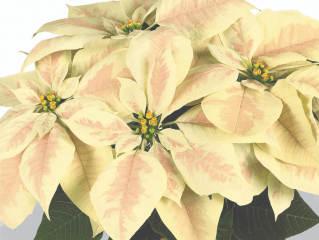 Poinsettia Marble
Bi-colored bracts feature creamy ivory on the edge that deepens to soft pink in the center.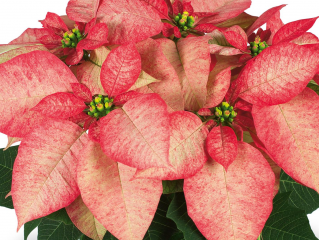 Poinsettia Picasso
Red-pink bracts are dappled with ivory as if they were hand-painted. Each plant is unique!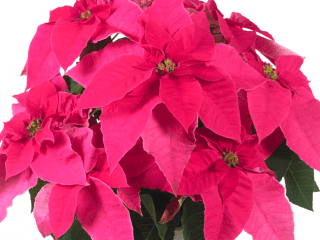 Poinsettia Princettia Queen Pink
Bold, hot pink bracts on a compact form make an eye-catching statement for anyone wanting a nontraditional Christmas look.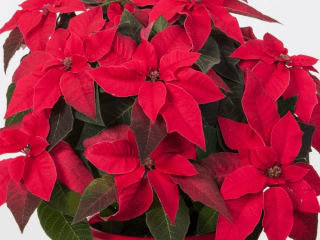 Poinsettia Princettia Red
Intense scarlet red bracts on a compact form accented by green leaves flushed with red.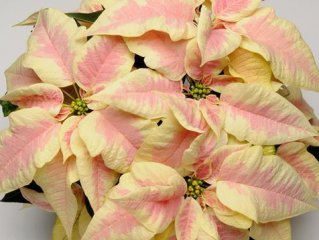 Poinsettia Christmas Feelings Marble
Creamy bracts lightly painted with pale pink centers top dark green leaves for high contrast.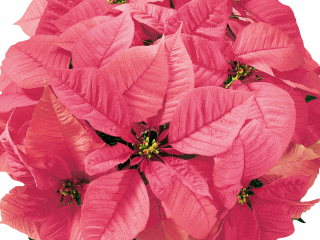 Poinsettia Christmas Feelings Pink
Large bubblegum pink bracts sit atop dark green leaves for cheerful, peppy look.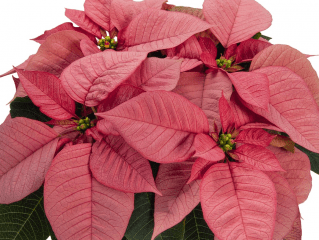 Poinsettia Lipstick Pink
Compact bracts of sweetheart pink lighten a bit as they mature to create a sophisticated multi-faceted look.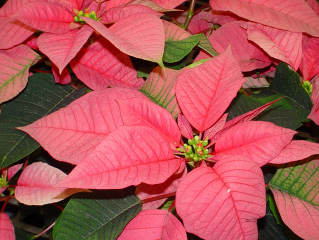 Poinsettia Majestic Pink
Elongated, narrow salmon-colored bracts grow in wide layers that create an energetic look.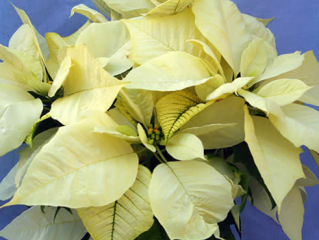 Poinsettia Polar Bear
Ivory white bracts top eye-catching variegated white and green leaves.

Poinsettia Winter Blush
Creamy bracts dappled with pink centers. New bracts starts medium pink and fade to light pink for a layered and multi-hued effect.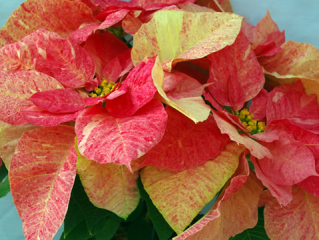 Poinsettia Peppermint Ruffles
Slightly ruffled bracts with a wide-growing habit. Creamy blonde base color blasted with speckles of light and dark pink.

Poinsettia Christmas Season Pink
Big, showy bracts in watermelon pink cover the plant.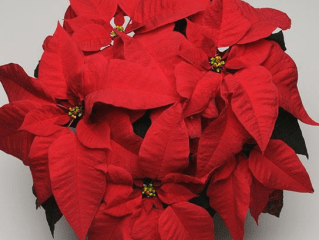 Poinsettia Christmas Season Red
Slightly elongated bracts of intense crimson color create a multi-layered look as large bracts drape down and smaller ones are upright.

Poinsettia Christmas Season Marble
Medium sized bracts of vanilla-cream with carnation-pink centers. Light green transitional leaves plus dark green create more interest.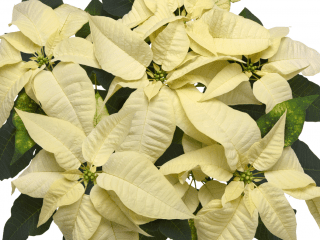 Poinsettia Christmas Season White
Creamy alabaster-white bracts are slightly elongated and drape gracefully for a refined look.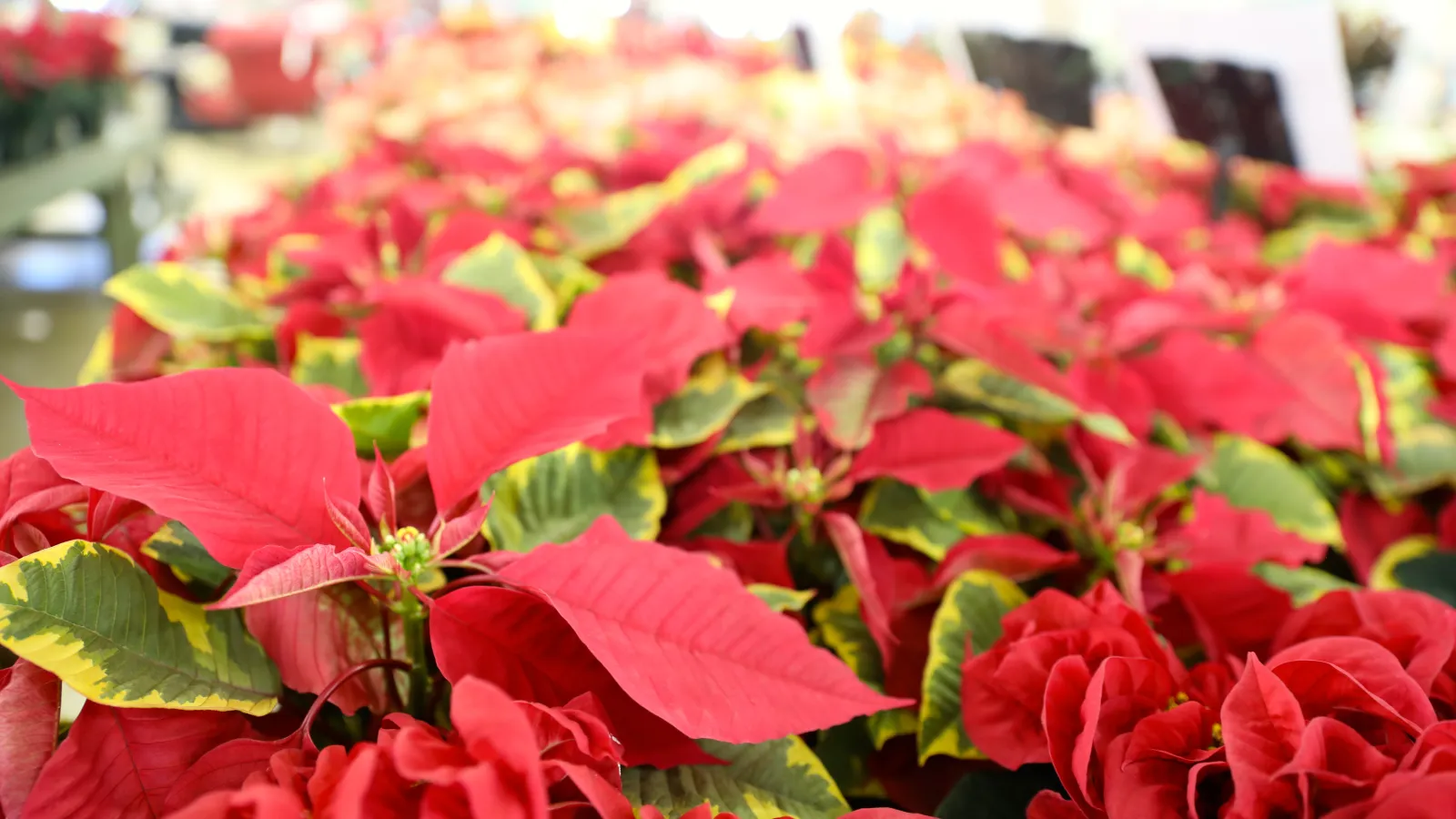 Video: Poinsettia Care Tips