Hello, Hydrangeas!
Hydrangea shrubs are a quintessential part of southern gardens! They are fast growing, hardy plants with huge flower heads that will grace your garden from late spring to fall. With so many types and colors, there truly is a hydrangea shrub for everyone - and hydrangea lovers can fill their landscape with many varieties and never get bored!
Choosing a Hydrangea Shrub
Before choosing which hydrangea is right for your garden, you'll need to consider several things:
Sunlight. Hydrangeas can take partial shade (sun in the morning, shade in the afternoon) or partial sun (sun in the afternoon) depending on the variety. Know your space and how much light it gets and at what time of day.
Size. Measure the space you want to plant and be sure to choose a hydrangea variety that will fit. Depending on the variety, a hydrangea grows 4-15 feet tall and can grow equally as wide. So this is an important step!
Bloom color. Flowers colors range from white, pink, lavender, purple, and blue. Some can change color depending on soil acidity, and some will start out as one color and change as the bloom matures.
Mophead Hydrangeas
The most popular type of hydrangeas in the garden and are typically blue or pink but there are some varieties that are white
Mophead hydrangeas (also known as macrophylla types) prefer shade to partial shade
The 'Endless Summer' series of hydrangea shrubs are the most popular mophead hydrangeas with globe shaped blooms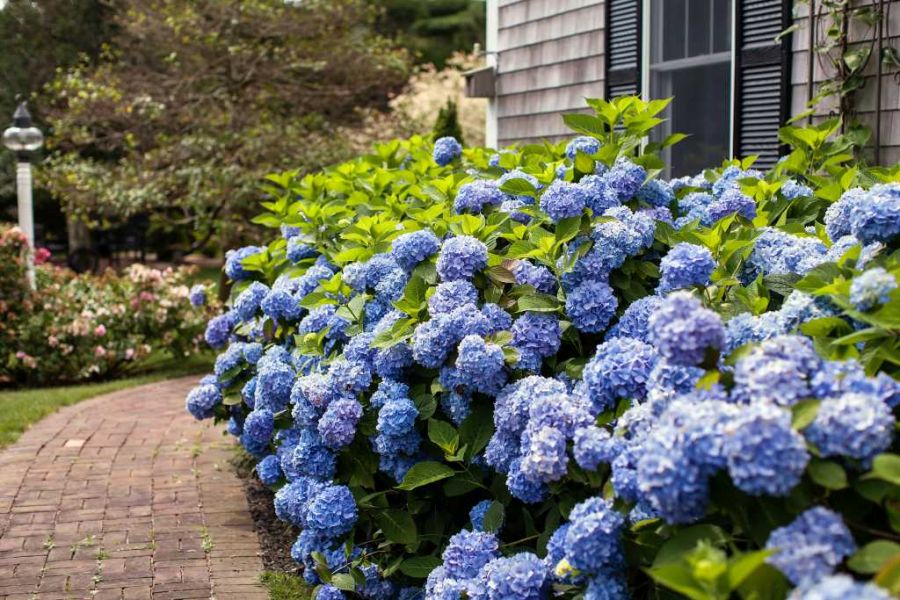 Lacecap Hydrangeas
Lacecap hydrangea types are similar to mophead hydrangeas
Instead of round flower clusters, these types produce flower heads that look like flat caps with frilly edges
Endless Summer 'Twist-n-Shout' and Let's Dance 'Starlight' are two popular varieties
Plant in partial sun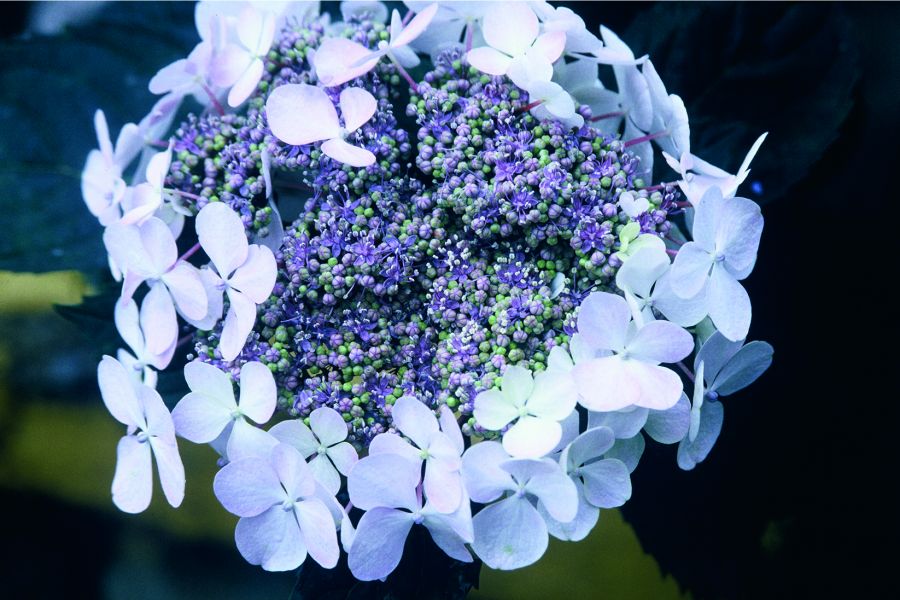 Arborescens Hydrangeas
Aborescens hydrangeas, also called smooth hydrangeas, prefer partial sun
They have very large, heavy flowers so it's best to support the plant with a cage or plant by a decorative fence
The most common Aborescens is 'Annabelle' that has large white flowers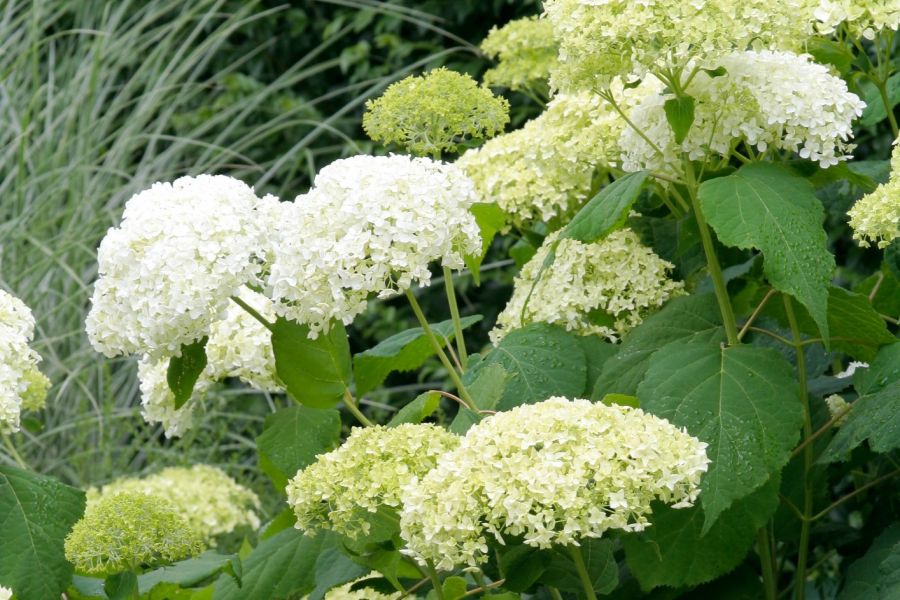 Paniculata Hydrangeas
Paniculata hydrangeas prefer partial sun to full sun
Flower heads are cone shaped instead of ball-shaped and bloom later in the season
'Limelight' & 'Little Lime' hydrangeas have bright chartreuse blooms in midsummer and turn to pink in late fall
'Vanilla Strawberry' & 'Strawberry Sundae' are great hydrangeas with huge blooms that start as a creamy white, transition to pink and end as a strawberry red color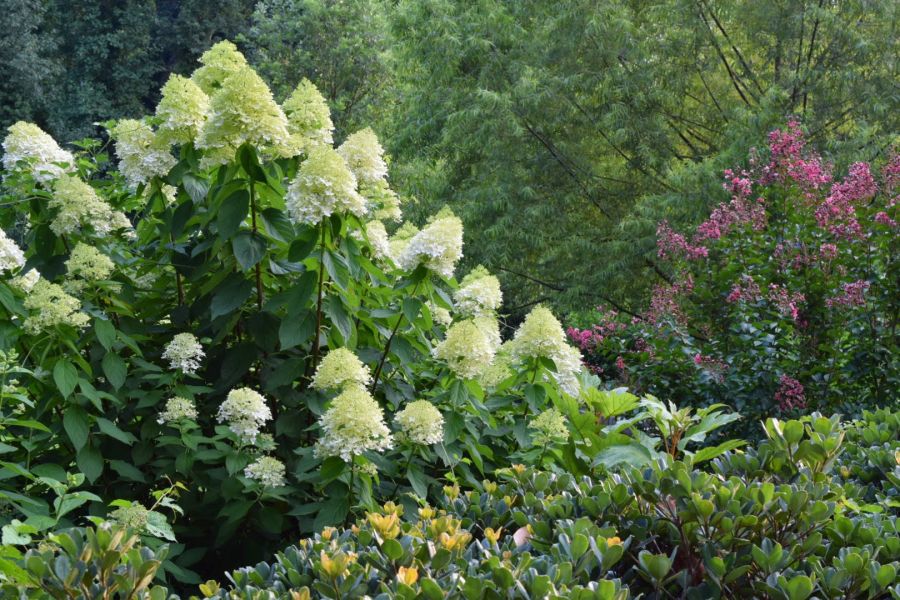 Oakleaf Hydrangeas
This group of hydrangeas has a different shaped leaf that looks very similar to the leaves on an oak tree
These types are native to the Southeast
Oakleaf hydrangeas prefer partial shade
Oakleaf hydrangeas have more cylinder shaped blooms and they are typically white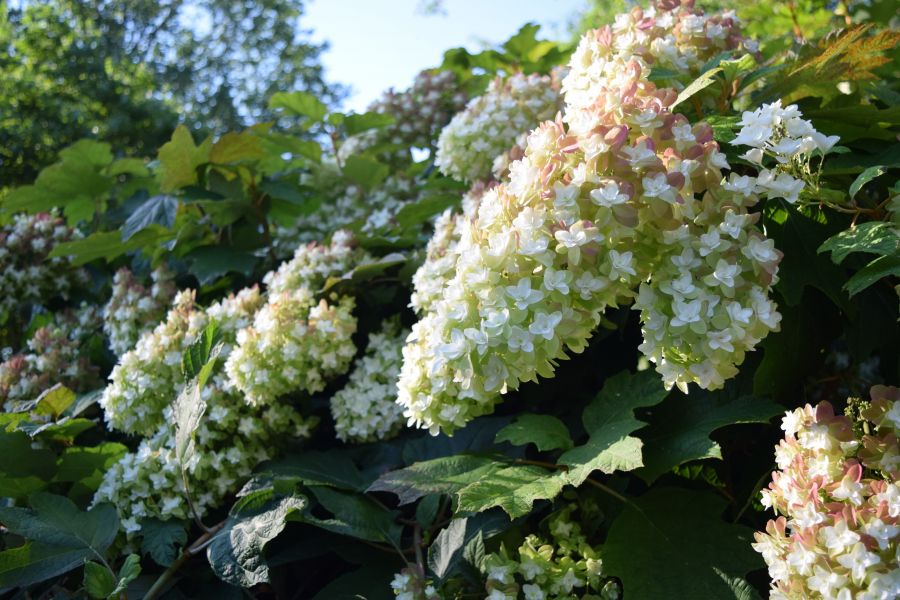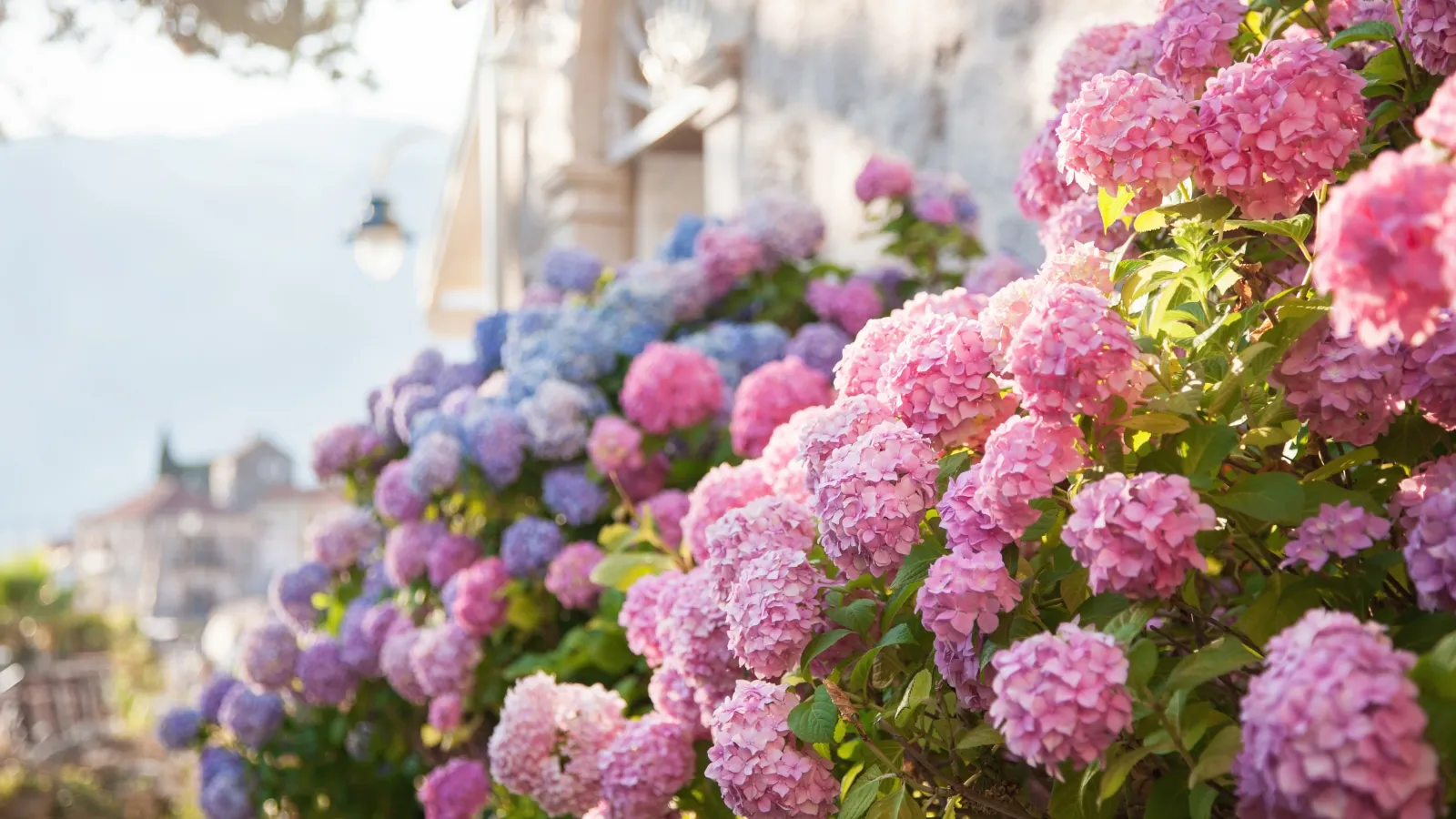 VIDEO: Growing Hydrangeas
Changing the color of your hydrangea blooms in the Southeast
(Different areas of the country may differ depending on native soils.)

Some hydrangeas change color based on the acidity of the soil, while others are not affected by soil pH:
Acidic Soil (pH below 6) turns hydrangeas blue
Alkaline Soil (pH above 7) turns hydrangeas pink
Neutral Soil (pH between 6 and 7) produces blooms that are blue and pink and often even purple
How to change the color of your hydrangea
To make the soil more acidic for blue flowers, add garden sulfur beneath the plant and above the soil (about a half a cup) before the plant begins to bloom
To make the soil more alkaline for pink flowers, add ground lime beneath the plant and above the soil (about a half a cup) before the plant begins to bloom
Changing the color can take time and you may need to apply the lime or sulfur multiple times. In Georgia, it is easier to change the bloom from pink to blue because of our soil.
DIY Shade Garden Project
This partial shade project features a blue mophead hydrangea of any variety.
DIY Summer Garden Project
This partial sun garden project features a 'Limelight' paniculata (panicle) hydrangea.