We are all itching for spring - but there's no need to wait! February - March is a great time to start sowing or planting seeds indoors. While seeds can also be planted outdoors, planting seeds now gives you a jumpstart on your garden for an earlier harvest. Germinate time varies by seed type so you may need to stagger your planting time. The average last frost day is important since you will want to wait to move your seedlings outside until after this day. According to the Farmer's Almanac, the average last frost day in Atlanta is March 29 and April 11 in Charlotte.
How to Read a Seed Packet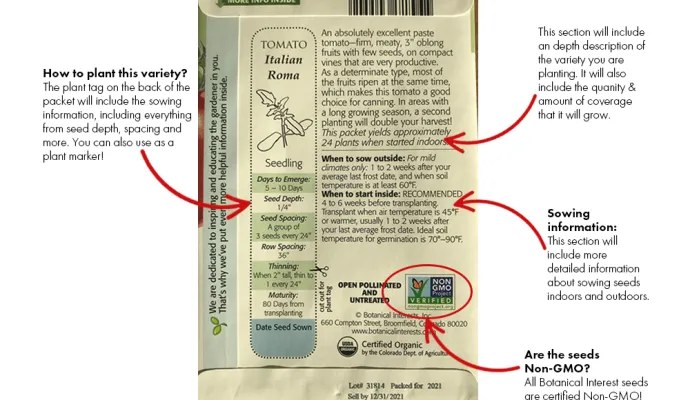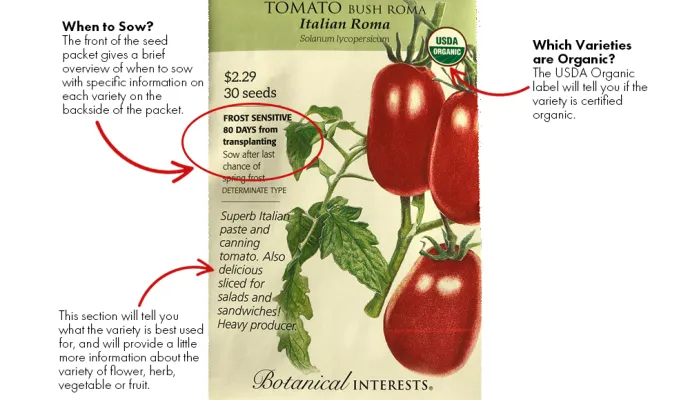 Why Start Seeds Inside?
If you want to grow plants from seed, you'll get a jump on the growing season and save lots of time by starting now.
Using seeds gives you a lot of variety. You can choose from heirloom seeds, rare or hard-to-find varieties, or even just seeds from a tasty veggie that you got from the grocery store.
Your patience can also save you money - growing seeds is very economical.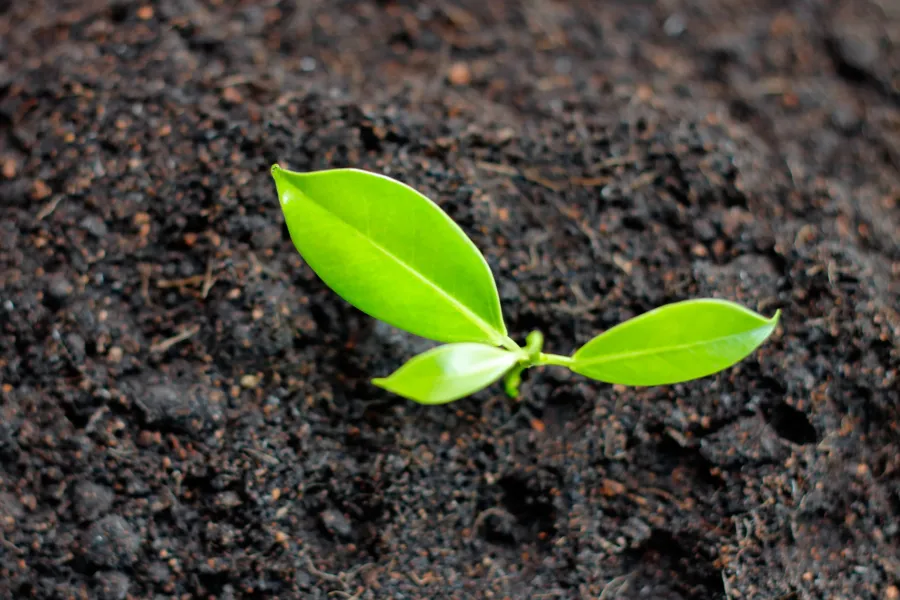 What Seeds to Start Now?
Plants that have a long germination period are the best ones to start indoors early. Germination period = how long it takes to go from seed to a leafed-out plant ready to go in the ground. As a general rule, most annuals vegetables should be started indoors about 6 weeks before the last possible frost date.
Right now you can sow seeds for:
Tomatoes

Peppers
Eggplants
Broccoli & Cauliflower
Cabbage, Lettuce & Swiss Chard
Microgreens
Herbs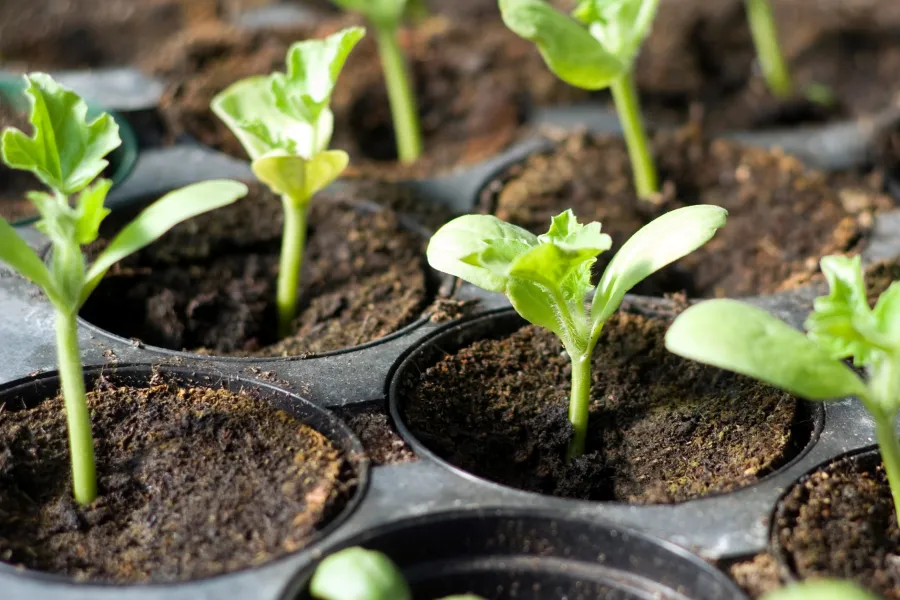 How to Get Started
A Seed Starter Kit is the easiest way to get started. It includes soil pods and a tray that turns into a mini greenhouse.
If you are not using a seed starter kit, you can use plantable pots, egg cartons, k-cups and more.
Be sure to use a seed starting soil mix. It is very light so tiny new roots can easily push through the soil.
Each seed has different preferences - look at the back of the packet to see how deep the seed should be planted (typically, the larger the seed the deeper it needs to be planted.)
It's easiest to use a pencil to make a hole in the soil to plant your seed.
Plant one seed per pot and cover with soil.
If you're planting different types of seeds, be sure to label which is which.
Gently water the newly planted seed. If you used a seed starter kit, be sure the lid is securely on so that it acts as a greenhouse.
Place your seeds in the sunniest place in your home that is also warm. If your windows are drafty, place your seedlings a few feet away from the window.
You can plant your seedlings outdoors when the temperature inside your home is about the same as the temperature outside (late March/early April)
Supplies
Seed Starter Kit
Egg Carton, K-Cups, Plantable Pots (if not using Starter Kit)
Seed Starter Soil Mix
Seed Packets