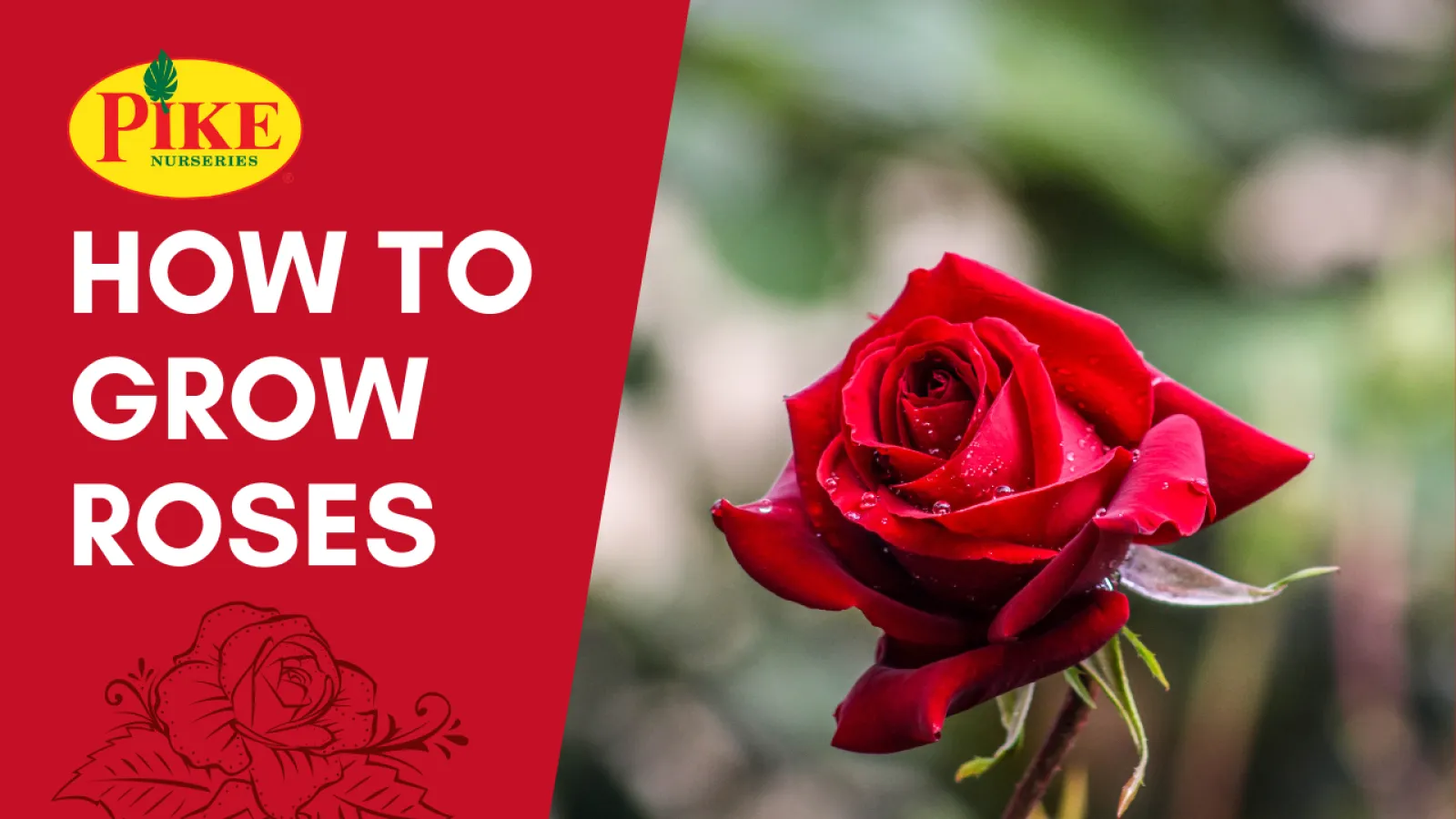 Video: Planting Pulp Pot Roses
Planting Pulp Pot Roses
Late-January marks the beginning of dormant rose season; it is the time to prune existing roses and plant new roses to your full sun garden. All of our roses are Grade-1, featuring three or more robust canes that will soon burst with foliage and flowers. Potted in biodegradable pulp pots, for quick, easy planting that helps maintain root moisture. Plant with peace of mind; all Pike Nurseries roses are guaranteed for life.
Step 1: Dig a hole twice the width and 1 1/2 the depth of the pulp pot.
Step 2: Mix soil from hole with Pike Planting Mix (ratio 50/50). Put a layer of soil mixture in the hole. Mix in a handful of Dr. Earth Root Zone starter fertilizer.
Step 3: Place the pulp pot in the planting hole. If necessary, mound the soil in the bottom of the hole to raise or lower the pot so the soil level inside the pot matches the soil level outside the pot. Fill around pot with soil mixture.
Step 4: Water thoroughly.
Shopping List
Roses in Pulp Pots
1 - Bag of Pike Nurseries Planting Mix
1 - Bag of Dr. Earth® Root Zone Fertilizer