delicious & nutritious!
Roasted Pumpkin Seeds
Is your family planning on carving pumpkins? Don't throw out the seeds - you can roast them for a yummy snack later! They are high in protein and fiber, and they are a good source of minerals like zinc and iron. All you need is a few common household ingredients. Make this pumpkin seed recipe your own using all of your favorite seasonings!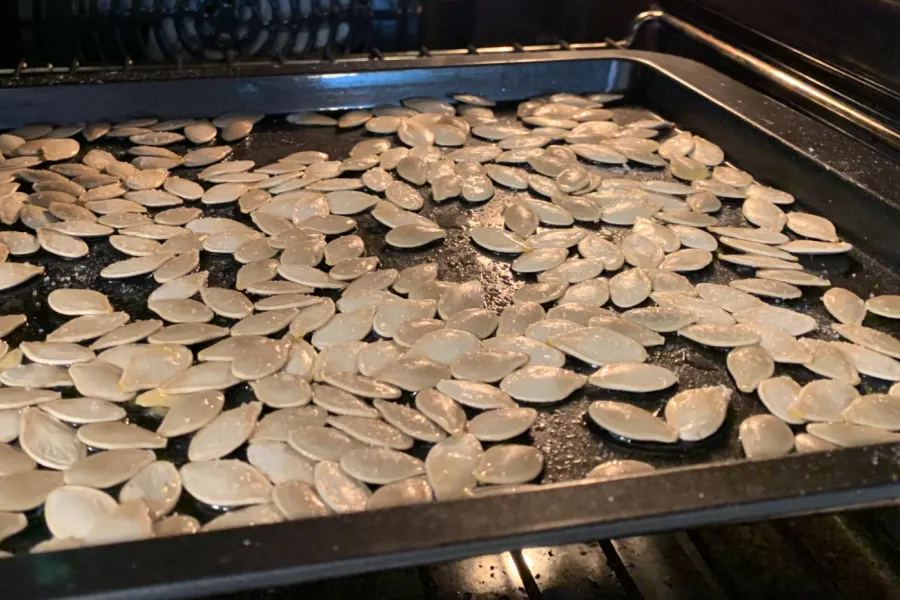 Instructions
Step 1:
Preheat your oven to 250 degrees. Line a baking sheet with aluminum foil and spray with cooking spray.
Step 2:
Take the seeds from your freshly carved pumpkin and put them in a strainer. Separate the seeds from the pumpkin flesh.
Step 3:
Place your strainer under the sink and rinse your pumpkin seeds. Once well-rinsed, dump the seeds on a kitchen or paper towel and pat dry.

Step 4:
Put your pumpkin seeds in a mixing bowl with the salt, pepper, olive oil or butter and Worcestershire and mix until evenly coated.

Step 5:
Spread the seeds into an even layer on your greased baking sheet, sprinkle a little bit more salt on top and bake for 45 minutes, flipping the seeds once or twice.

Step 6:
Increase the heat of the oven to 325 degrees and continue baking for 5 minutes.

Step 7:
Let the seeds cool to room temperature and enjoy!
Ingredients
2 cups of fresh pumpkin seeds
3 tablespoons of butter (melted) or olive oil
1 teaspoon of salt, plus more for sprinkling
1/2 teaspoon of pepper
1 teaspoon of Worcestershire sauce