DIY Decoupage Pumpkins
Use the colorful foliage of fall, clipped from your own yard and garden, to create stunning decorated pumpkins. No carving necessary! For these beautiful pumpkins we used various ferns, colorful foliage freshly fallen from trees & shrubs, dracaena foliage, Japanese maples leaves, and various succulents. For your own designs, try foliage from plants such as nandina, loropetalum, euonymus, gingko, maple, cedar, ornamental grass, eucalyptus, ivy, heuchera and more! There's no end to the types of leaves you can incorporate into your own decoupaged pumpkins.
Click to Play Video:
Decorative Pumpkins
Step by Step Instructions
Click on each number to see the next step
Step 1
Find your foliage. Look around your yard & in the neighborhood. You may even have some houseplants that would not mind if you borrowed a few leaves. Consider color, shape, size and texture when choosing leaves. Pick a collection that complements each other.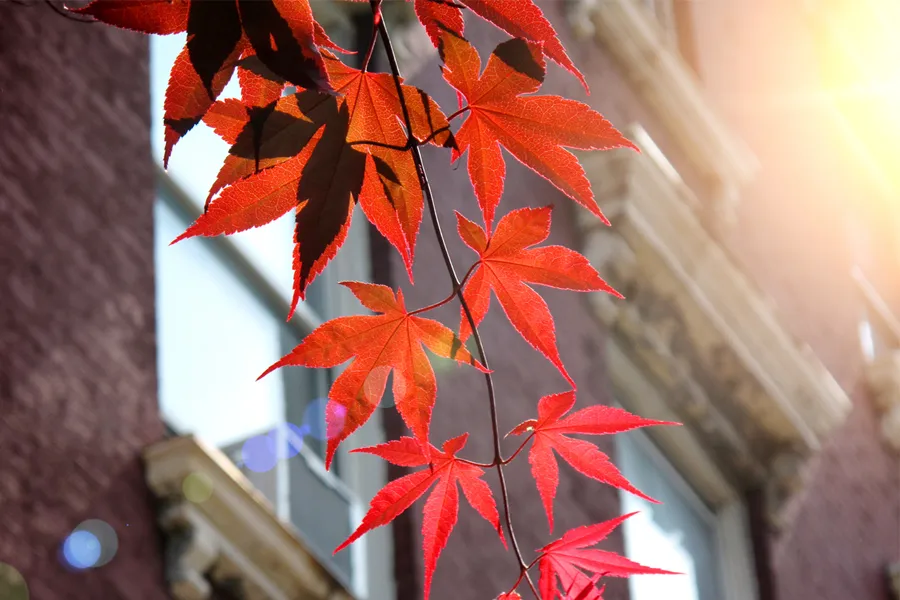 Step 2
Gently wash your pumpkin with a washcloth and towel dry. Paint generously with Mod Podge® decoupage glue, then allow to dry for 10 minutes. This will make the pumpkin a bit sticky which will is helpful when applying the foliage.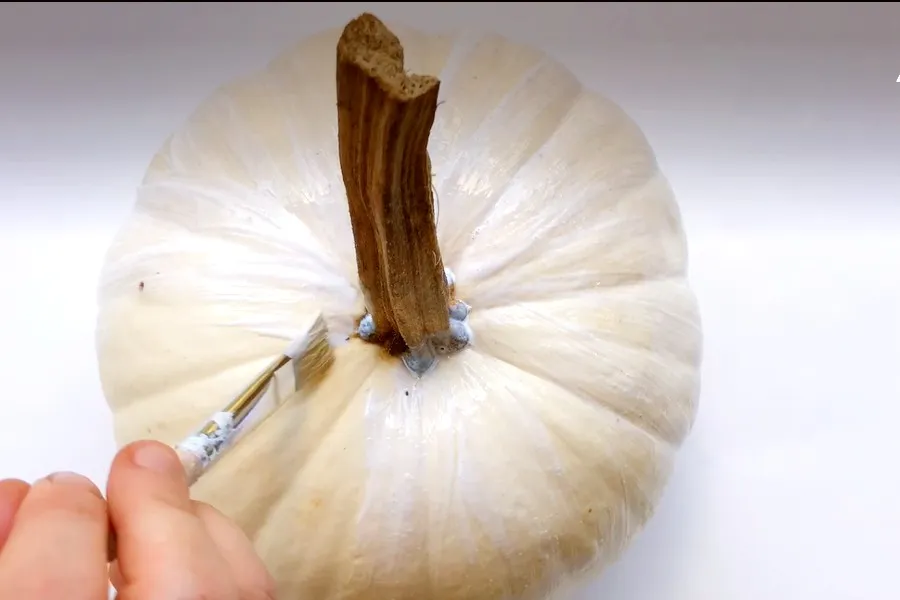 Step 3
Using a paintbrush, apply decoupage glue to the back side of the foliage then gently apply the leaf to the pumpkin & brush more glue on the front of the leaf making sure to cover the entire piece of foliage on the pumpkin. The top coat of glue helps seal in the foliage to preserve it.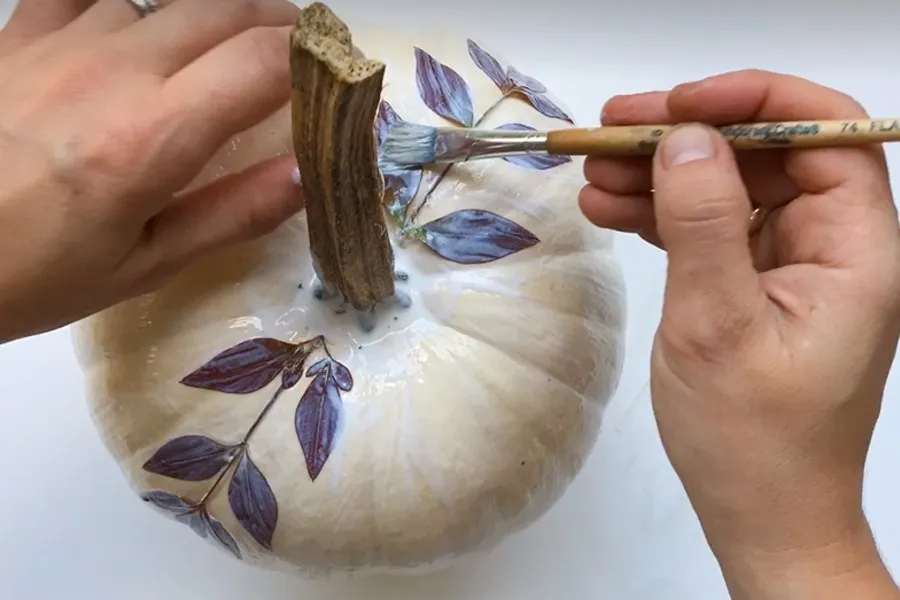 Step 4
Once your pumpkin is decorated with foliage, feel free to add some decor while the glue is still wet. This could be anything from acorns, berries or even succulents. If you would like to add succulents, simply place some moss on top of the pumpkin while it is still wet. Dot some glue on the underside of the succulents & stick them right into the moss.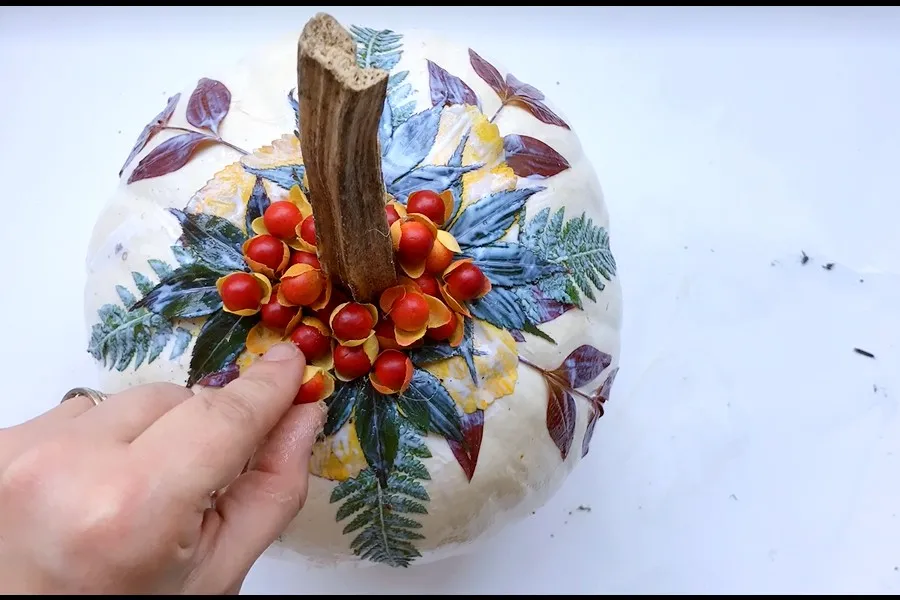 Step 5
Allow pumpkins to dry for 24 hours & enjoy!

Shopping List
White Pumpkins

Colorful foliage

Mod Podge® Decoupage Glue

Small Flathead paintbrush