DIY:
Part Shade Fall Container Garden
Full of gorgeous fall color!
Part Shade Fall Container Garden
Add gorgeous fall color to your outdoor space. Perfect for areas that receive ample morning sun and afternoon shade. This combo plays up the warm tones of the season with tan ornamental grass as a "thriller" as well as orange violas, Autumn ferns with coppery new fronds, red stems on the trailing lysimachia, and the reddish-yellow color of the heuchera. Feel free to make this recipe your own by using a different color scheme - heuchera and violas come in a rainbow of colors!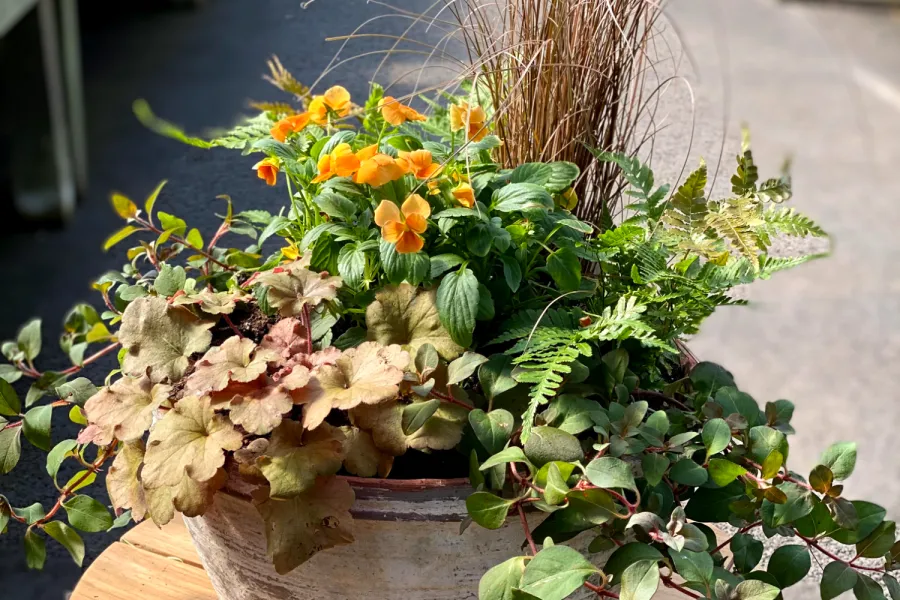 Recipe
A - Carex 'Red Rooster'
B - Autumn Fern
C - Violas
D - Heuchera 'Orange Marmalade'
E - Lysimachia 'Sunburst'