DIY
Fabulous Foliage
Shade Container Garden
Shade Container Garden Project
Shade Project
Project time:45 minutes
Add drama and color to your shady garden, porch or patio with this container garden filled with fabulous foliage textures. Fatsia is the evergreen star of the show, rising above summer favorites that provide an interesting mix of foliage shapes, textures, and colors.
Step 1. Choose a 32 inch or larger container. Fill the container half full of Pike Potting Soil.
Step 2. Begin planting with your "thriller" and largest plant, the Fatsia.
Step 3. Tuck the "filler" plants in around it. These will be the Coleus, Caladium, New Guinea Impatiens and Coral Bells.
Step 4. Complete the look by tucking in your "spiller" plants - the Algerian Ivy.
Step 5. Fill in around all the plants with more potting soil and then water in your new container garden completely.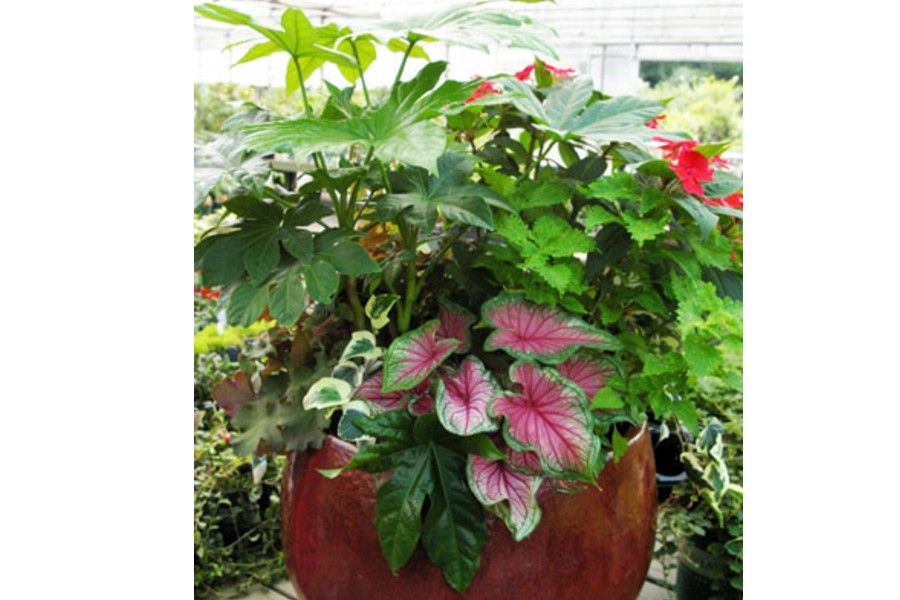 Recipe
A - Fatsia
B - New Guinea Impatiens
C - Coleus
D - Caladium
E - Coral Bells (Heuchera)
F - Algerian Ivy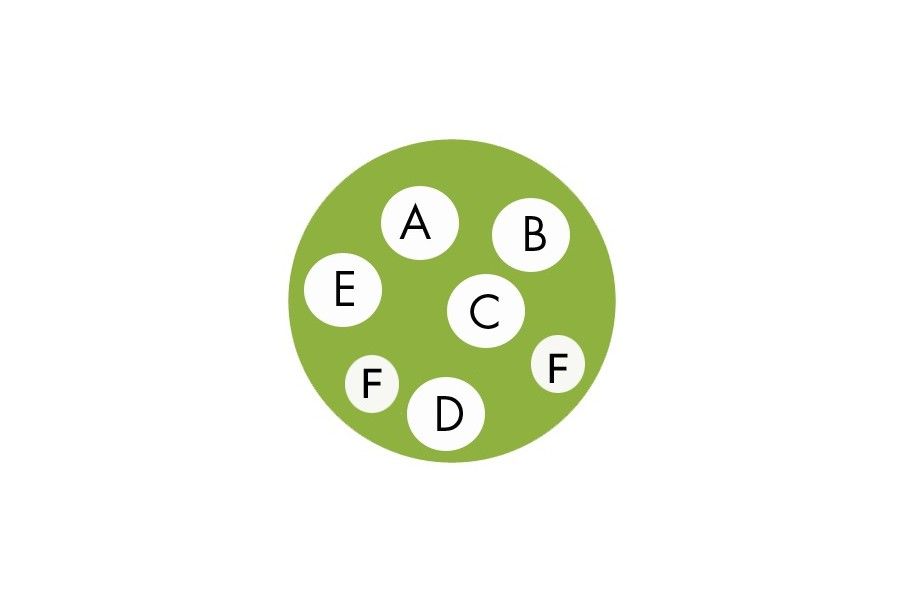 Shopping List
1 - 1 gal. Fatsia
1 - 1 gal. New Guinea Impatiens
1 - 1 gal. Coleus
1 - 6 inch Caladium
1 - 1 gal. Coral Bells (Heuchera)
2 - 4 Inch Algerian Ivy
1 - bag Potting Mix
1 - container 32 inches wide or larger
1 - bag Dr. Earth Root Zone fertilizer