Pumpkin Planter
Full Sun Project
Step 1
Cut top off of the pumpkin & scoop out insides.
Step 2
Coat interior with vaseline. This helps it stay fresh longer.
Step 3
Add a handful of charcoal, coating the bottom.
Step 4
Fill pumpkin about halfway with Pike's potting & container soil.
Step 5
Arrange plants according to diagram & add more soil making sure to fill in gaps between plants.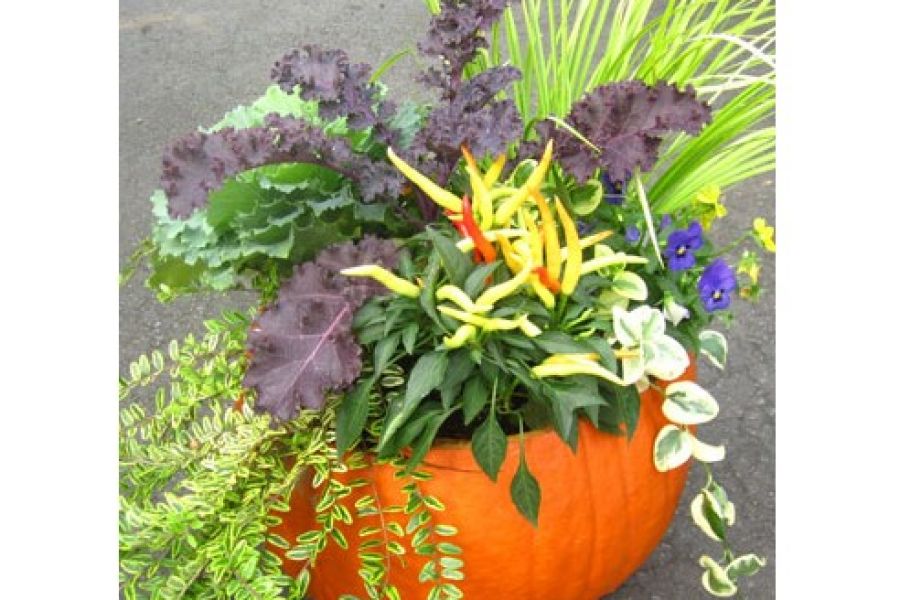 Recipe
A - Carex Grass
B - Pansies

C - Purple Kale
C - Green Kale
D - Variegated Vinca
E - Variegated Box Honeysuckle
F - Ornamental Pepper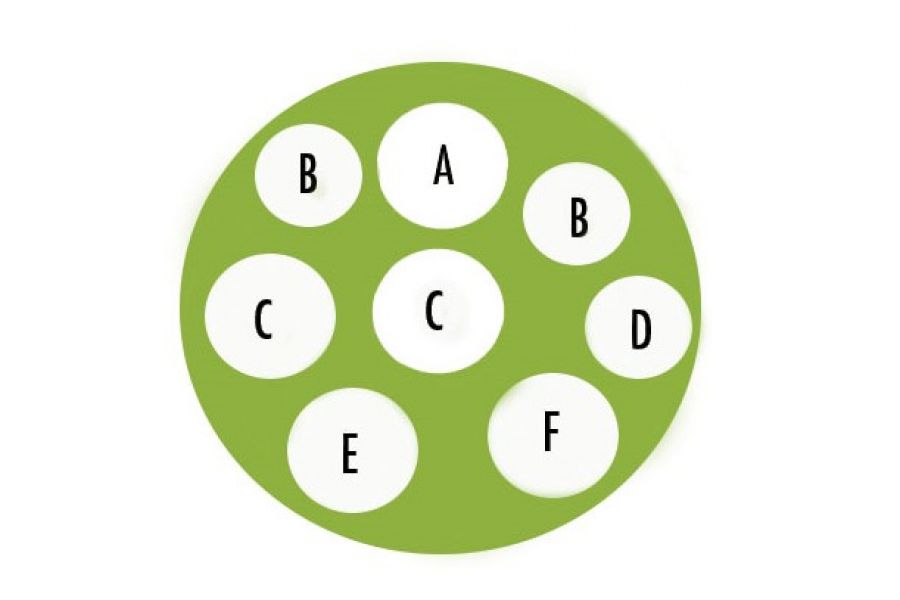 Care Instructions
When completed with the project:

Water well.
Place in a location that gets partial sun.
Shopping List
1 - Carex Grass
1 - Ornamental Pepper
1 - Purple Kale
1 - Green Kale
2 - Pansies
1 - Variegated Vinca
1 - Variegated Box Honeysuckle
1 - Bag Pike Potting & Container Soil