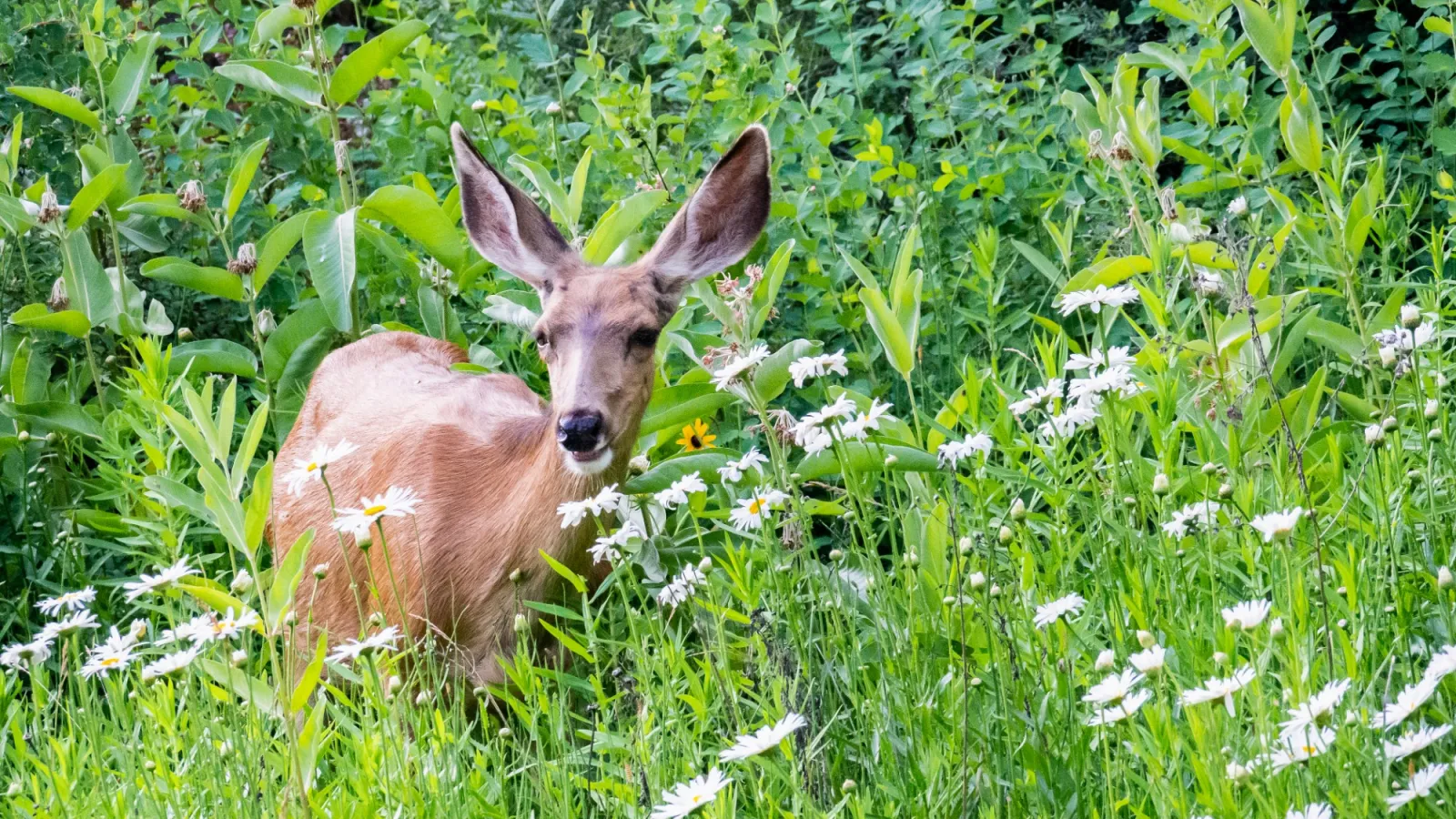 How to Create Wildlife Netting
Deer, Deer Go Away
Keep Deer & Other Wildlife Out of Your Garden
Step 1
Locate the bed of plants that you want to protect, the maximum width is about 4 feet.
Remove the ties from your wire spool.
Step 2
At the edge of the bed insert one end of the wire 4-6 inches into the ground.
Unroll enough wire to be able to create a hoop that will be 8-10 inches above your plants.
Continue creating new hoops about 18-24 inches apart until you get to the other end of your bed
Step 3
Roll out enough netting in front of the bed so that you have enough to cover the hoops and each end.
Step 4
Make garden staples from the leftover wire. Cut into 8-inch sections and bend them in half.
Or you can purchase garden staples if you would like.
Step 5
Line your netting up on the ground just in front of the front hoops.
Take your staples and put one directly in front of each hoop and another one halfway in between the hoops.
When you have finished the front pull your netting to the back just enough to put a small amount of pressure on your hoops and repeat the staple process for the back.
Depending on the width of your bed, you may need to cut off the excess netting on the back or roll it up and put a few staples in it to hold it to the ground.
Step 6
Once your netting is secure, cover the edges of the netting with mulch or soil from your garden bed & you're done!
Shopping List
12 Gauge Spool Wire
Bird Netting
Wire Cutters
Garden Staples (optional)