Recipe
If you have bbq meat you need the slaw! Try a different on traditional coleslaw by smoking the cabbage to make this sweet and smokey slaw. It's sure to get everyone talking.
Prep Time: 15 minutes
Total Time: 3 hours
Serves: 4-6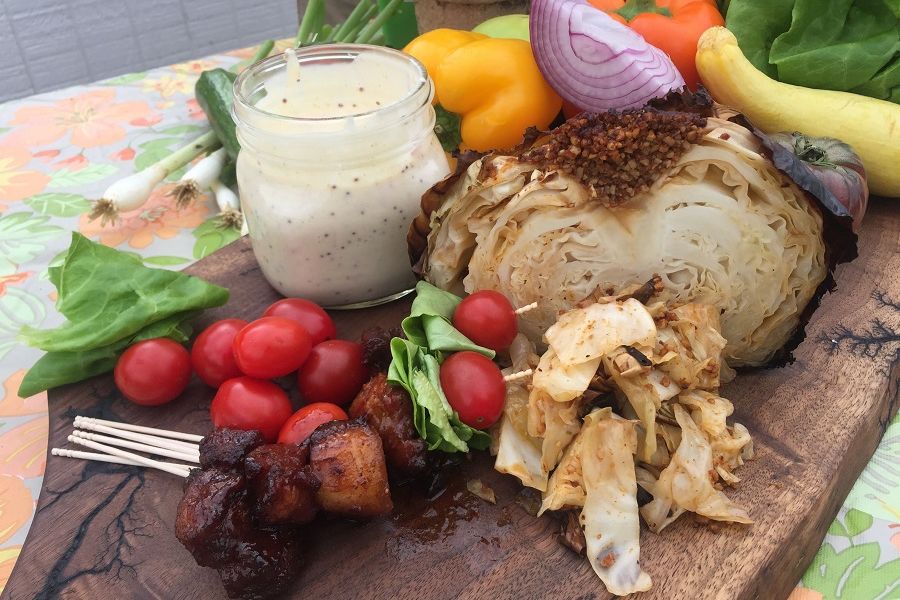 Instructions
Stabilize smoker at 250 degrees F.
Make slaw dressing by combining mayonnaise, red onion, scallions, sugar, apple cider vinegar, and mustard. Set aside.
Mix garlic and barbecue rub until well combined.
Core cabbage and fill with garlic mixture.
Using heat deflectors, smoke for 2-3 hours, depending on size.
Remove from smoker and cut into quarters. Let cool for 5 minutes.
Slice into thin strips and toss well, incorporating garlic mixture.
Add slaw dressing and mix until well combined.
Ingredients

From the Garden
1 large head of cabbage
1/3 cup of minced garlic
1 small red onion, diced
1 cup of scallions, sliced
From the Market and Pantry
3 tablespoons of barbecue rub
1/2 cup of olive oil
3 cups of mayonnaise
1/4 cup of sugar
1/3 cup of apple cider vinegar
1/3 cup of whole-grain mustard