perfect for chilly nights!
Homemade Mulled Wine
The weather is starting to cool down significantly. Isn't nice to sit out by a fire with a delicious, warm drink in hand? This Mulled Wine recipe is perfect to make in batches for everyone to enjoy!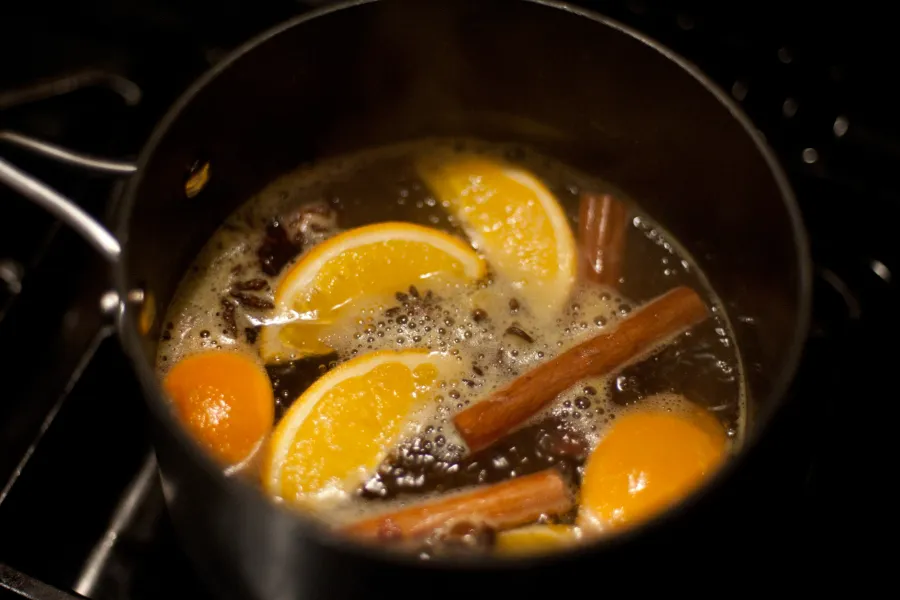 Instructions
Step 1:
Combine cider, wine, brandy, cinnamon sticks, honey, gloves, peppercorns and orange slices in a large pot.

Step 2:
Simmer on low heat for 10-20 minutes or until thoroughly heated.
Step 3:
Remove the cloves and peppercorns. Serve in mugs. Garnish with a cinnamon stick and an orange slice.
Ingredients
2 bottles of red wine (whichever you like best)
4 cups apple cider
1/2 cup brandy
1/4 cup honey
4 cinnamon sticks
2 oranges - sliced
8 whole cloves
12 black peppercorns
**Additional cinnamon sticks and orange slices for garnish.