Recipe
Looking for a fresh addition to your favorite summer meals? This strawberry salsa is the perfect, healthy choice! You can even pull additional ingredients from your garden.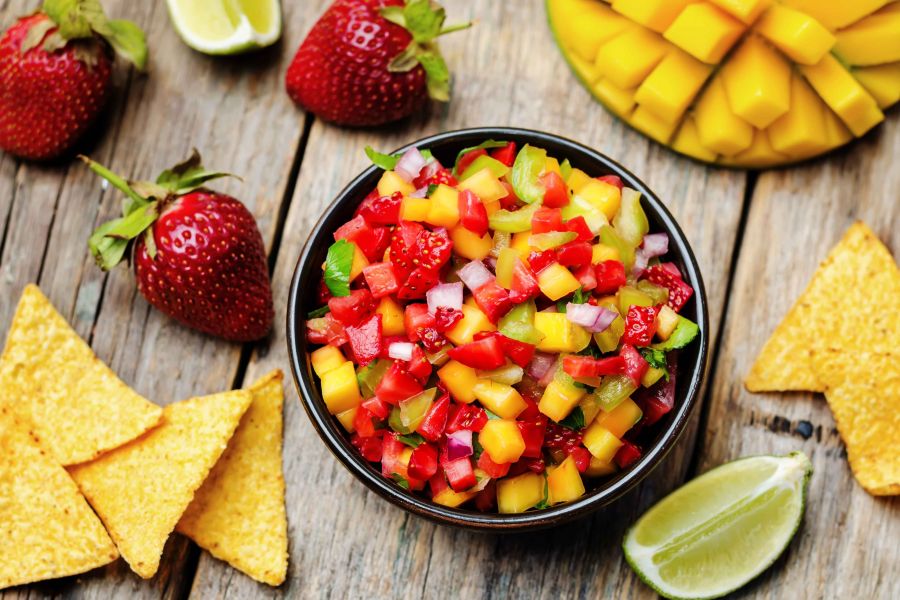 Instructions
Chop onion, cilantro, and strawberries.
Mix onion, cilantro, strawberries, and lime juice in a bowl.
Add salt and pepper to taste.
Carefully mix together and serve fresh.
Ingredients
1 pint of fresh strawberries
3/4 cup of fresh cilantro
1/2 of a red onion, diced
1 lime, juiced
Salt and pepper, to taste
Add additional fruit if desired (mango, avocado, etc.)