DIY
Christmas Wreath Ideas
Christmas Wreath Ideas
A wreath on the front door is a Christmas décor staple. But there are lots of fun ideas to branch out with your wreath ideas. Here are three fun ideas for a new wreath to greet guests, plus some other fun uses for this
Creative Clippings
Take any plain wreath & jazz it up with extra greenery - from your own garden! Use clippings from your Christmas tree if you pruned any branches off and snip branches from the evergreens in your landscape, to add extra texture and even fragrance to your wreath. Evergreens that look great and last a long time include:
Cypress
Juniper
Pine
Holly
Magnolia
Japanese Yew
Japanese Cedar
Boxwood
Camellias
Rosemary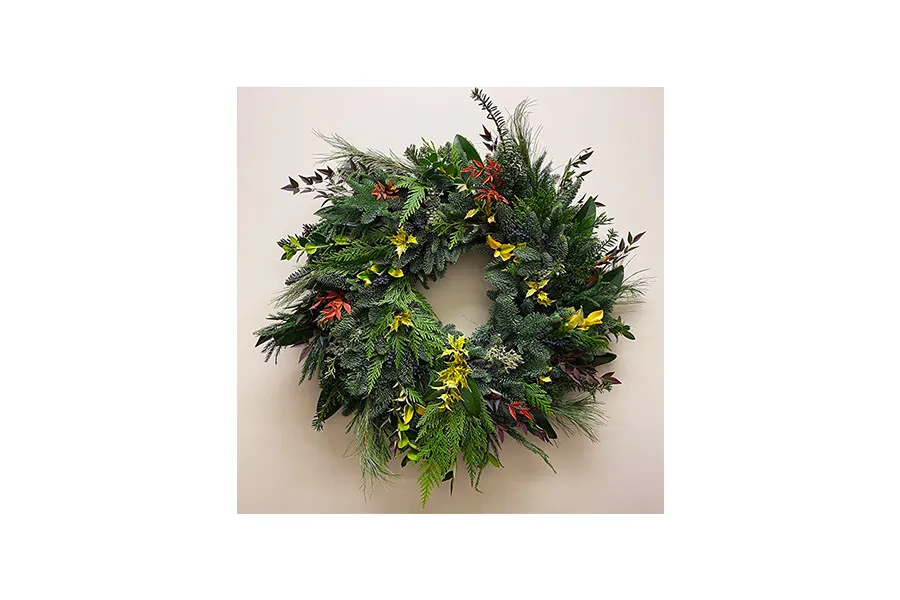 You can also add color and visual interest with:
Nandina foliage and berries (red and purple hues)
Goshiki false holly sprigs (bright yellow and green)
Holly berries
Juniper berries
Pine cones
Twisty twigs
Nuts in their shells
Fruit like apples, oranges and pears
Cinnamon sticks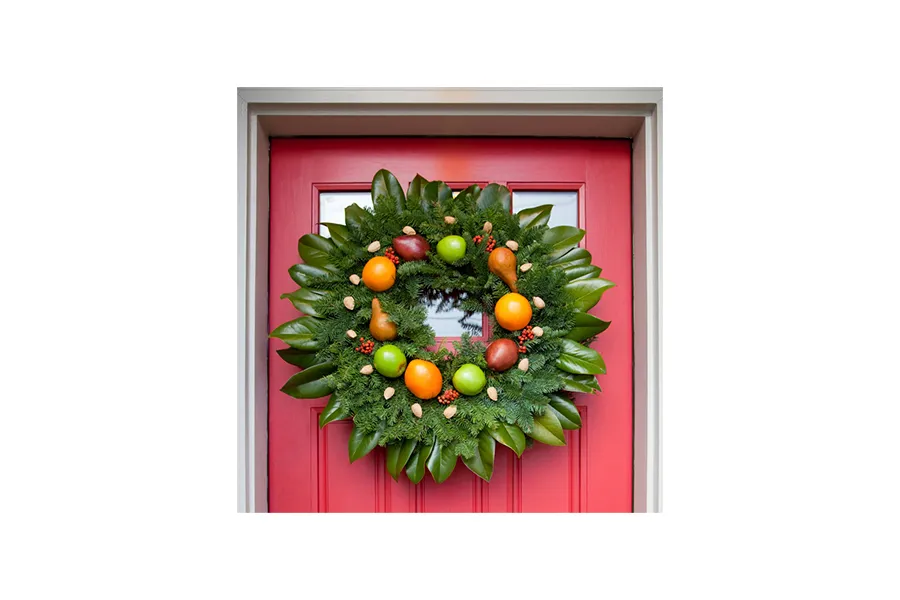 Design Tips
You can either keep it very simple with one or two additions to the wreath, or choose a great variety.
Odd numbers are pleasing to the eye, so choose 1, 3, 5 or 7 types of clippings then repeat them in odd numbers as you go around the wreath to create visual harmony.
When adding longer stems, tuck them in at an angle that follows the flow of the wreath.
Place all your items first, taking your time to get it just like you like; stepping back periodically to take in the bigger picture. Once you're satisfied with placement, go back and hot glue all the stems into place.
Spray the finished wreath with all-natural Bonide® Wilt Stop to lock in the mositure and ensure your wreath lasts through the holidays.
Delightful Decorations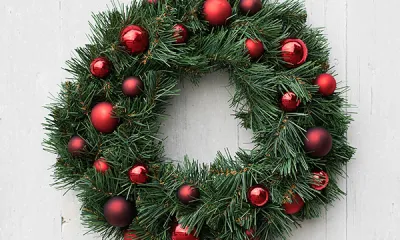 Got any old Christmas figurines or ornaments you're not using any more? Or do you have extras after decorating your tree and mantel? Use them on a wreath!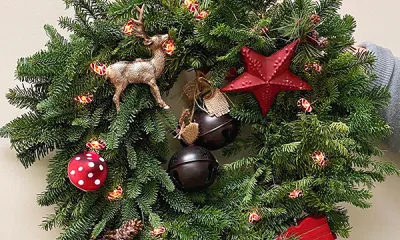 Use ornaments and small figurines like trees, deer, snowmen, etc.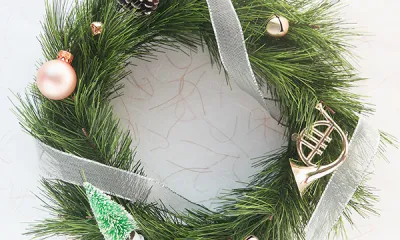 Adhere with floral wire and/or hot glue. Add a string of bettery-operated lights if desired

Faux Real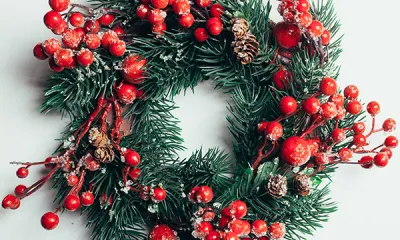 Fresh wreaths are wonderful, but if you're looking for a mess-free, longer-lasting option, get a faux wreath. Decorate with any number of faux items including succulents, poinsettias, berries, twigs or other faux floral and foliage pick.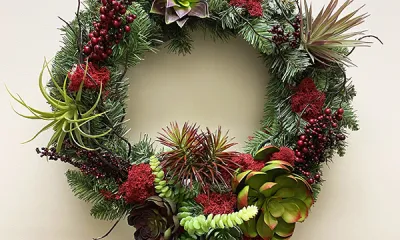 You can add any number of items to dress up a faux wreath.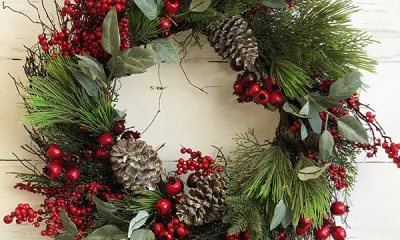 Battery operated lights
Ornaments or small décor items
Preserved moss or pine cones
Other Wreath Uses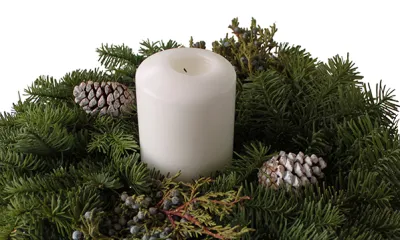 Wreaths on your doors and windows are a timeless classic, but there are other fun ways to incorporate wreaths into your Christmas decorations.

Try a wreath as candle ring - a great table centerpiece
Hang a wreath in front of a mirror
Place a wreath on top of a piece of pottery or urn then fill with stems and clippings for a low-maintenance winter planter by the front door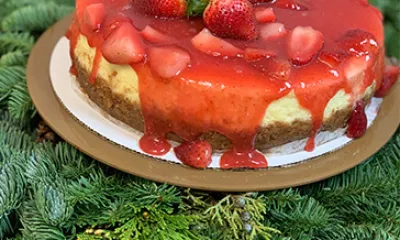 Use a wreath under your pie plate or around the base of your cake stand to showcase your delicious dessert at Christmas dinner or a party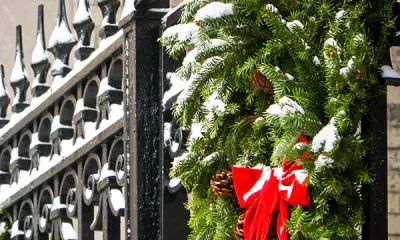 Add a wreath at regular intervals along your fence line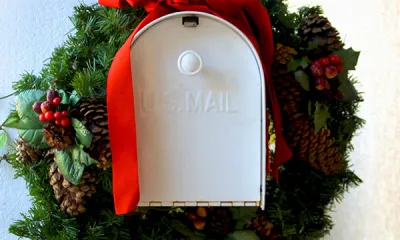 Add a wreath to your mailbox to extend your decorations all the way to the street