DIY
Edibles to Plant In The Fall
Edibles to Plant
In The Fall
Many people think that the end of summer means the end of their vegetable garden. However, there are many edible plants that grow best in fall weather and can be enjoyed throughout the winter. Try your hand at growing a second crop of cool season vegetables and herbs in your garden and pots. After all, there's nothing more local than veggies grown in your own backyard.

Growing your own veggies and herbs is one of the most rewarding things to grow in the garden. Home-grown edibles are more flavorful than store bought ones and growing your own food can save you money at the grocery store.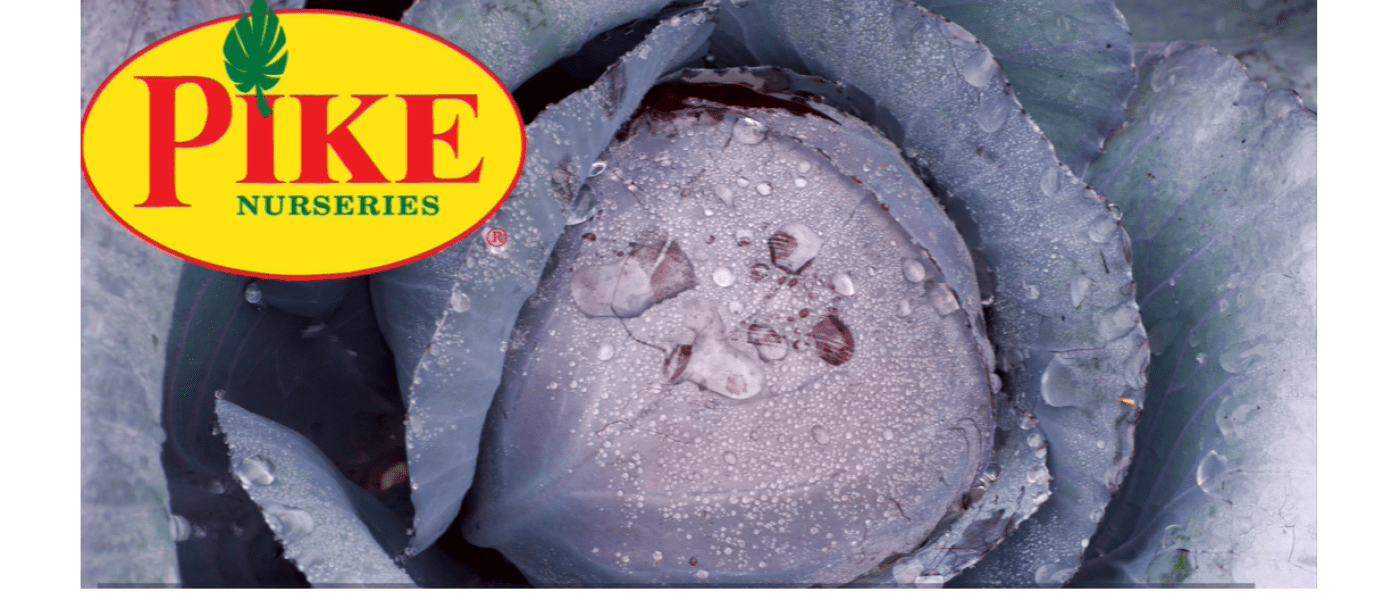 Fall Veggies You Can
Plant Now
Vegetables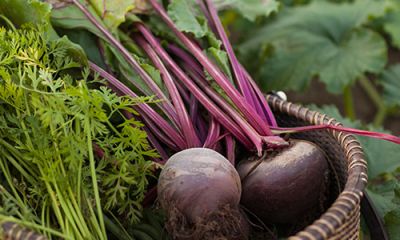 Beets
A Southern favorite. This root vegetable is quick growing. It's tolerant of cold and some frost. You'll want to keep it consistently watered. Harvest it when the bulbs are as big as you prefer. When on the smaller side, they tend to be more tender. Don't forget the tops. Beet greens are edible and nutritious too.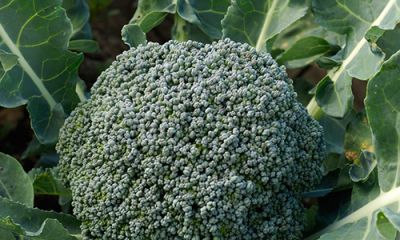 Broccoli
Plant them in a sunny area with room to grow. Keep them evenly watered but avoid watering the head. Water the soil around them. They are heavy feeders and need adequate, regular fertilization. Harvest when the buds of the head are firm and tight. Cut the stem at an angle. The plant will continue to give side shoots for additional harvesting.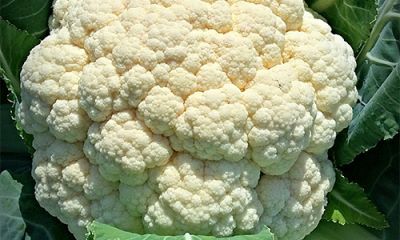 Cauliflower
They have similar care requirement as Broccoli. Plant them in a sunny area. Keep them evenly watered. They grow well in cool weather, however, they are not tolerant of temps below 60. When it does get below 60 degrees, use frost cloth at night to extend their growing season. (Be sure to remove the cloth first thing in the morning). Cauliflower is a bit of a slow grower. Harvest when heads are 6 to 8 inches in diameter and are firm.
Leafy Greens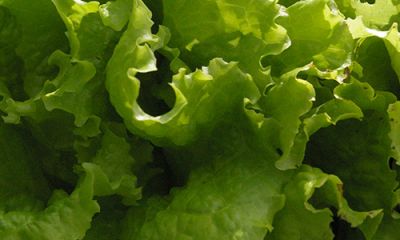 Lettuce
One of the most giving vegetables you can plant. You'll be able to harvest leaves many times. Plant a blend of different lettuce types for variety. Popular choices are Romaine, Butterhead, Red Leaf and Arugula. Because of its shallow root system, lettuce is a great choice to grow in shallow containers and hanging baskets. To harvest, snip or pick outer leaves - leaving the center leaves to continue to grow.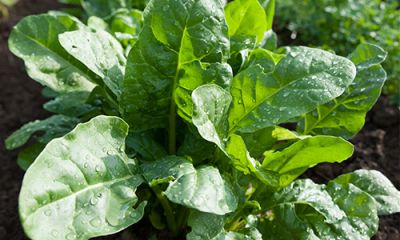 Spinach
Simple to grow. This leafy green prefers sun but is one of the few vegetables that can tolerate partial sun. It's also tough when it comes to cold weather - even handling some frost. Like lettuce, it is shallow rooted and is a great choice for container planting. Harvest as soon as the leaves are mature in size. The longer you wait to harvest the more bitter the leaves become. Pick outer leaves to give inner leaves more time to grow.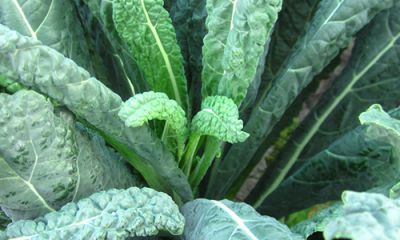 Kale
A member of the cabbage family. It's not only a superfood, it's a super plant - tolerating cold and frost. They grow well in garden beds or pots. Harvest when the leaves are about the size of your hand. As with lettuce and spinach, pick the outer leaves first. Choose the smaller, tender leaves for salads and larger leaves for cooking.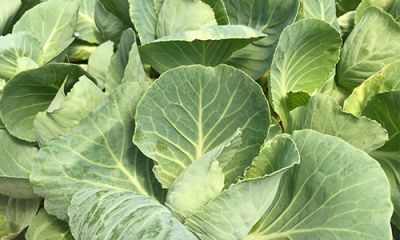 Cabbage
Can be harvested when the cabbage head is nice and firm. They will need a bit more care and space. Cabbage are heavy feeders, so be sure to fertilize them regularly. Avoid growing them beside Broccoli and Cauliflowers because they are all heavy feeders and will deplete soil nutrients faster together. Harvest when the cabbage head is nice and firm.
Herbs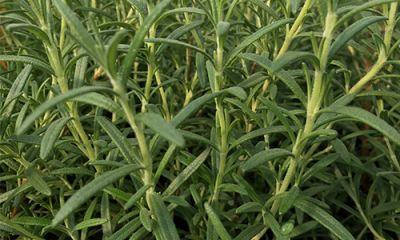 Rosemary
An evergreen perennial. It is also easy to grow because it is quite drought tolerant and requires very little maintenance. Rosemary can grow up to 4 feet tall and wide, so be sure to give it plenty of space. After the plant flowers, remember to trim and prune regularly so the plant doesn't become lanky.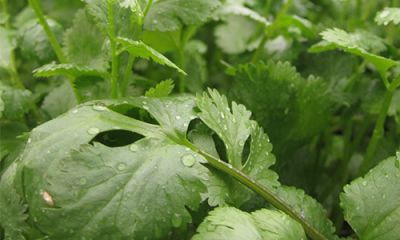 Parsley
Grows well in sun or part shade (6 hours of sun). Be sure to water the seeds often while they germinate so that they don't dry out. Once the leaf stems have three segments, the parsley is ready to be harvested.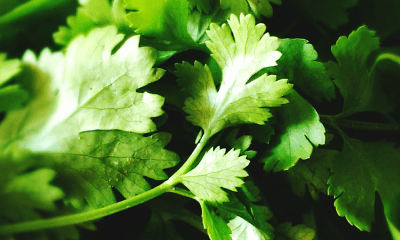 Cilantro
Has a short life cycle and bolts quickly (develops seed) in hot weather. Pinch back young plants an inch or so to encourage fuller, bushier plants. Snip off the top part of the main stem as soon as it appears to be developing flower buds or seedpods.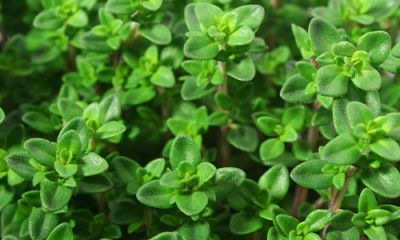 Thyme
A beautiful creeping groundcover. All thyme is fragrant and there are several varieties to choose from. Water normally. Prune the plant back in the spring and summer in order to contain its growth.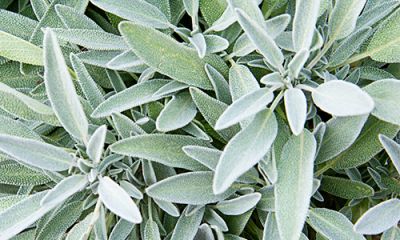 Sage
A perennial herb. At a young age, sage will need consistent moisture supply until it starts to grow quickly. You don't want to harvest too much during the first year and after the first year, be sure to leave a few stalks so the plant can continue to grow.