Fall Edible Container Project
Full Sun Project

Enjoy fall veggies with this simple container garden. Perfect for small spaces & patios! This is a freshly planted container. Please be aware that cabbages, collards, kale & cauliflower can grow rather large & will need space. When it gets too cold out for the lettuce, remove the lettuce to allow more room for the larger & hardier greens that will continue growing until spring.

Step 1: Find a spot outside that gets at least 6 hours of direct sunlight.
Step 2: Choose a large pot that is 20 inches in diameter with drainage holes
Step 3: Fill the container about 3/4 full with Pike's Potting & Container Soil
Step 4: Mix in 1 cup of Dr. Earth's All Purpose Fertilizer
Step 5: Gently remove plants & place in soil according to diagram
Step 6: Add more soil making sure to fill in the gaps between plants & water well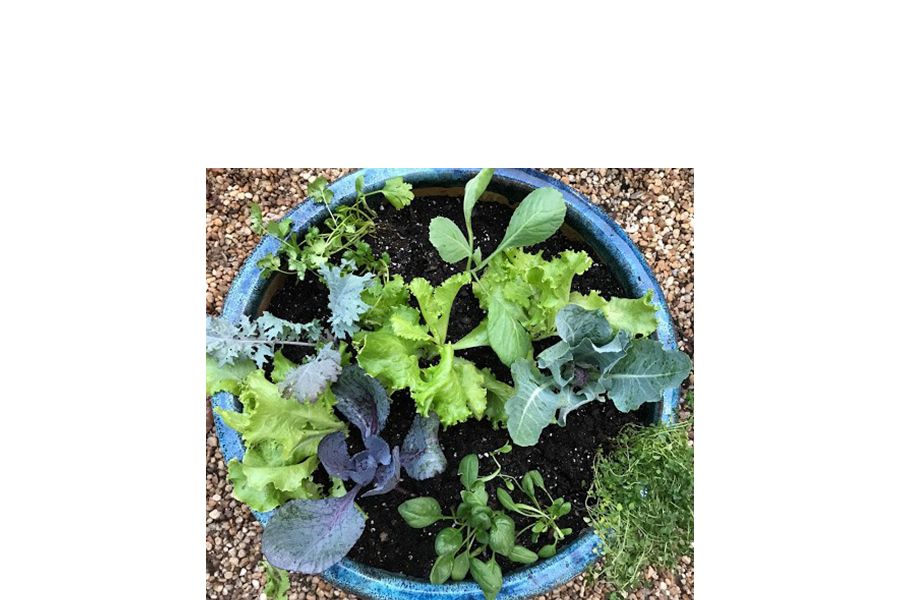 Recipe
A - Cilantro
B - Kale
C - Collard Green
D - Green leaf lettuce
E - Purple or green cabbage
F- Cauliflower
G - Thyme
H - Spinach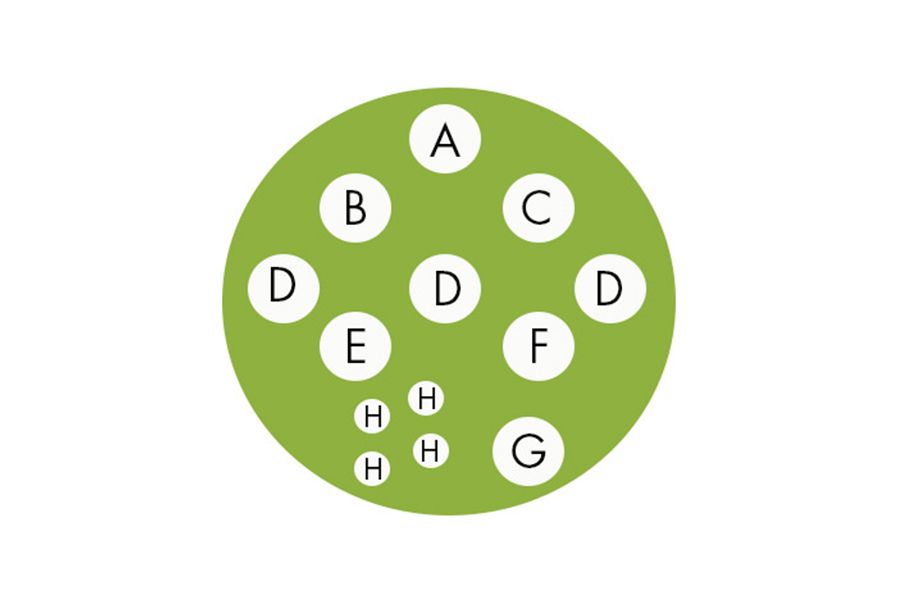 Shopping List
1 - Cilantro 4"
1 - Kale 4"
1 - Collard Green 4"
3 - Green leaf lettuce 4"
1 - Purple or green cabbage 4"
1 - Cauliflower 4"
1 - Thyme 4"
1 - Spinach 4-pack
1 - 20-inch pot with drainage holes
1 - Bag Pike's potting & container mix
1 - bag Dr. Earth's All Purpose Fertilizer
Care Instructions
The green leaf lettuce will fade out as frost approaches.
Remove green leaf lettuce when it is too cold; this will also create more space for the cabbages, kale & collards to grow large.
Greens need water to grow well.
Check soil every 2-3 days, if soil feels dry several inches down, water well.
If the soil feels moist, check back the following day.
Fertilize monthly with Dr. Earth's All Purpose slow release fertilizer.