Small Space Terrarium Project
Indoor Project - Bright, Indirect LightProject Time:
60 Minutes
Give your home or office a touch of style with a glass terrarium. This colorful terrarium mixes a blooming kalanchoe with foliage plants. Pink polka dot plant, blue fescue grass and scotch moss add different textural elements creating a visually pleasing arrangement. And, it has an extra bit of personality with the addition of a decorative, hand-painted mushroom.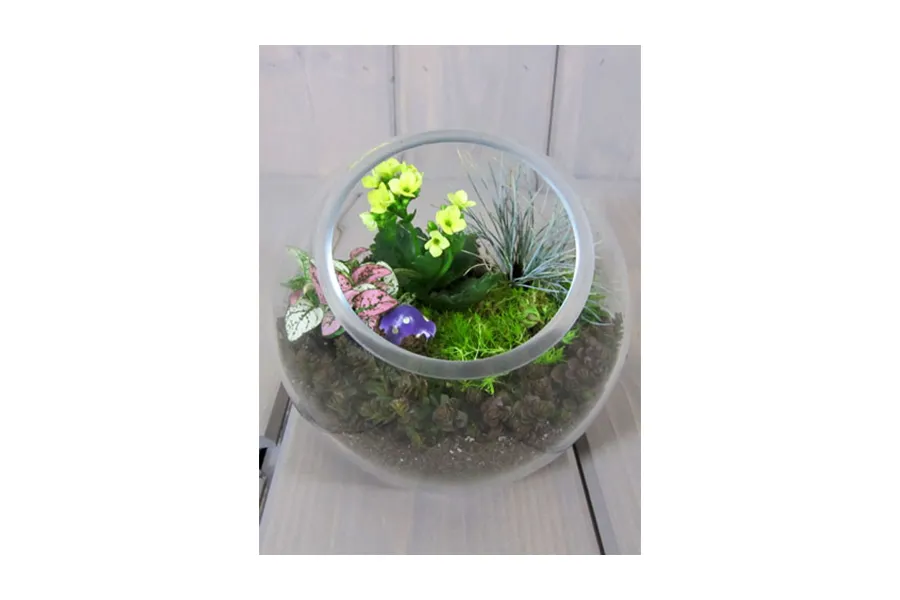 Recipe
A - Shroomy Decorative Mushroom
B - Pink Polka Dot Plant
C - Kalanchoe
D - Blue Fescue
E - Scotch Moss
F - Dragons Blood Sedum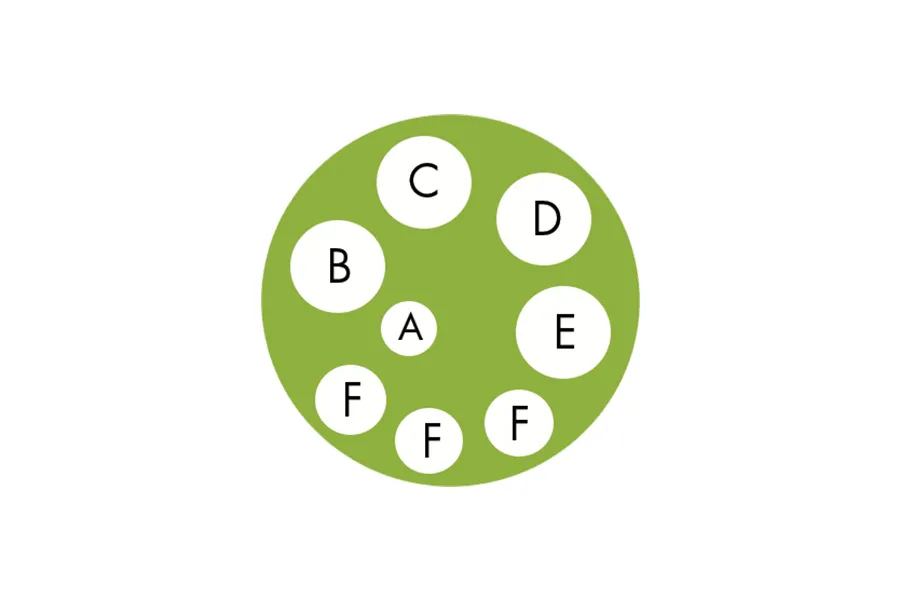 Shopping List
1 - Glass Terrarium Bowl
1 - Decorative Mushroom
1 - Pink Polka Dot Plant
1 - Kalanchoe
1 - Blue Fescue
1 - Scott Moss
3 - Dragons Blood Sedum
1 - Bag of Pike Potting & Container Soil
1 - Bag Rock
1 - Bag Charcoal