Create a Safe Space for Pollinators
Pollinators are butterflies, bees, birds, and other critters that help pollinator our plants so that they produce more flowers, veggies, and fruits! By providing food, shelter, and water, you can create a habitat in your outdoor space for these beneficial creatures.
The best way to attract pollinators to your outdoor space is to plant different plants that not only feed them but provide shelter. Plant a mix of:
Host Plants: Butterflies lay their egg on host plants. When the eggs hatch, the caterpillars will eat the host plants before starting their chrysalis
Nectar-Rich Plants: These plants will attract adult butterflies and hummingbirds
Pollen-Rich Plant: These are great for bees, ladybugs, bats, and more.
Host Plants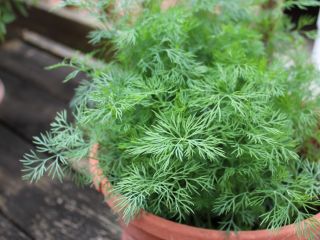 Dill
The refreshing flavor of dill will surely win you over. It is heat tolerant and perfect for planting amongst your other favorite herbs or even with your favorite annuals and perennials. Choose from many different varieties. Dill is an important host plant for caterpillars of swallowtail butterflies.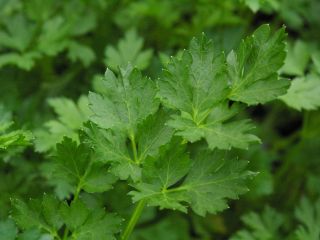 Parsley
Parsley is a staple evergreen herb that adds a fresh note to all your homemade recipes. Choose from flat-leaf or curly-leaf varieties.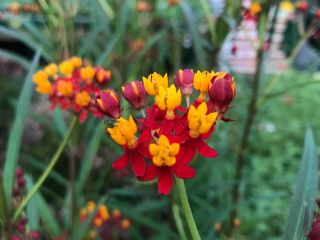 Milkweed
An annual blooming plant that acts as a place for Monarch butterflies to lay their eggs, for bees, and other beneficial insects.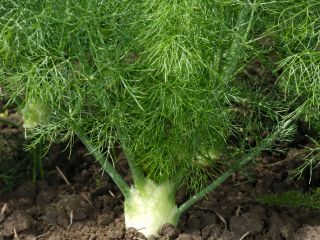 Fennel
A flavorful herb that produces delicate yellow blooms in the summer months. Acts as an important host plant for the larvae stage of butterflies.
Nectar-Rich Plants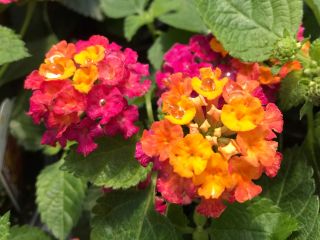 Lantana
Lantana features clusters of tiny brightly colored flowers that come in different shades of red, pink, yellow, purple, and more - making them easier for pollinators to see. Annual and perennial varieties available. Lantana attracts hummingbirds and butterflies with their sweet nectar. Great in the landscape and containers. Plant in full sun.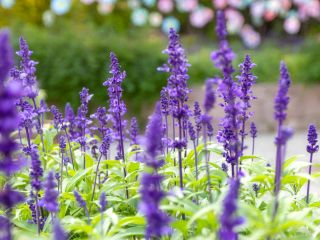 Salvia
Stunning spikes of colorful flowers will attract hummingbirds, butterflies, and bees to your outdoor space. Perfect for planting in containers in garden beds. Plant in full sun.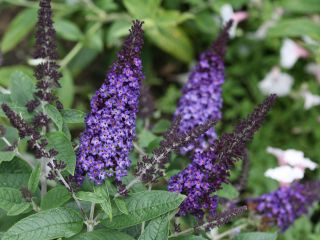 Butterfly Bush
A stunning shrub that produces panicles of tiny flowers. They bloom continuously through summer and into fall. Their blooms attract all kinds of pollinators. Find them in shades of pink, purple, red, and more. Plant in full sun.
Pollen-Rich Plants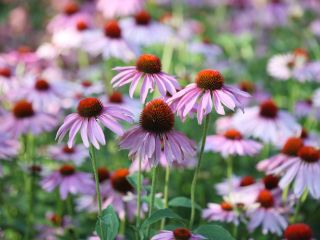 Echinacea (Coneflowers)
These Southeast natives will grace your garden every year. They bloom in shades of red, purple, yellow, and more. They last into fall and are deer and rabbit resistant. Their pollen attracts bees, butterflies, and more. In fall when they have finished blooming, the seeds from their cones will attract birds.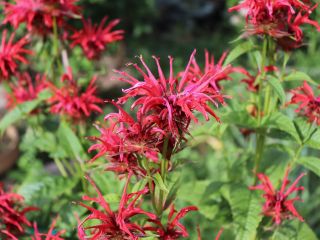 Bee Balm
These perennials will keep the bees coming back to your outdoor space now through summer. Their frilly flowers come in shades of pink, red, purple, and more. Great for containers and garden beds. Plant in full sun.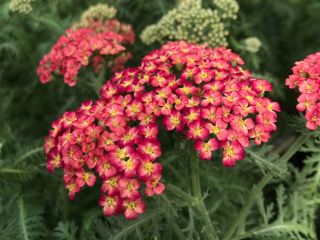 Yarrow
A delicate-looking perennial that blooms in shades of red, yellow, and white with fern-like foliage. Attracts ladybugs and butterflies. Their seeds will attract birds in the fall. Deer resistant. Plant in full sun.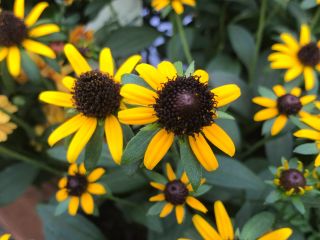 Rudbeckia
Also known as Black-Eyed Susans, these sunny perennials bloom now to fall. They attract all the pollinators to your outdoor space. Heat tolerant, waterwise, and deer resistant. Plant in full sun.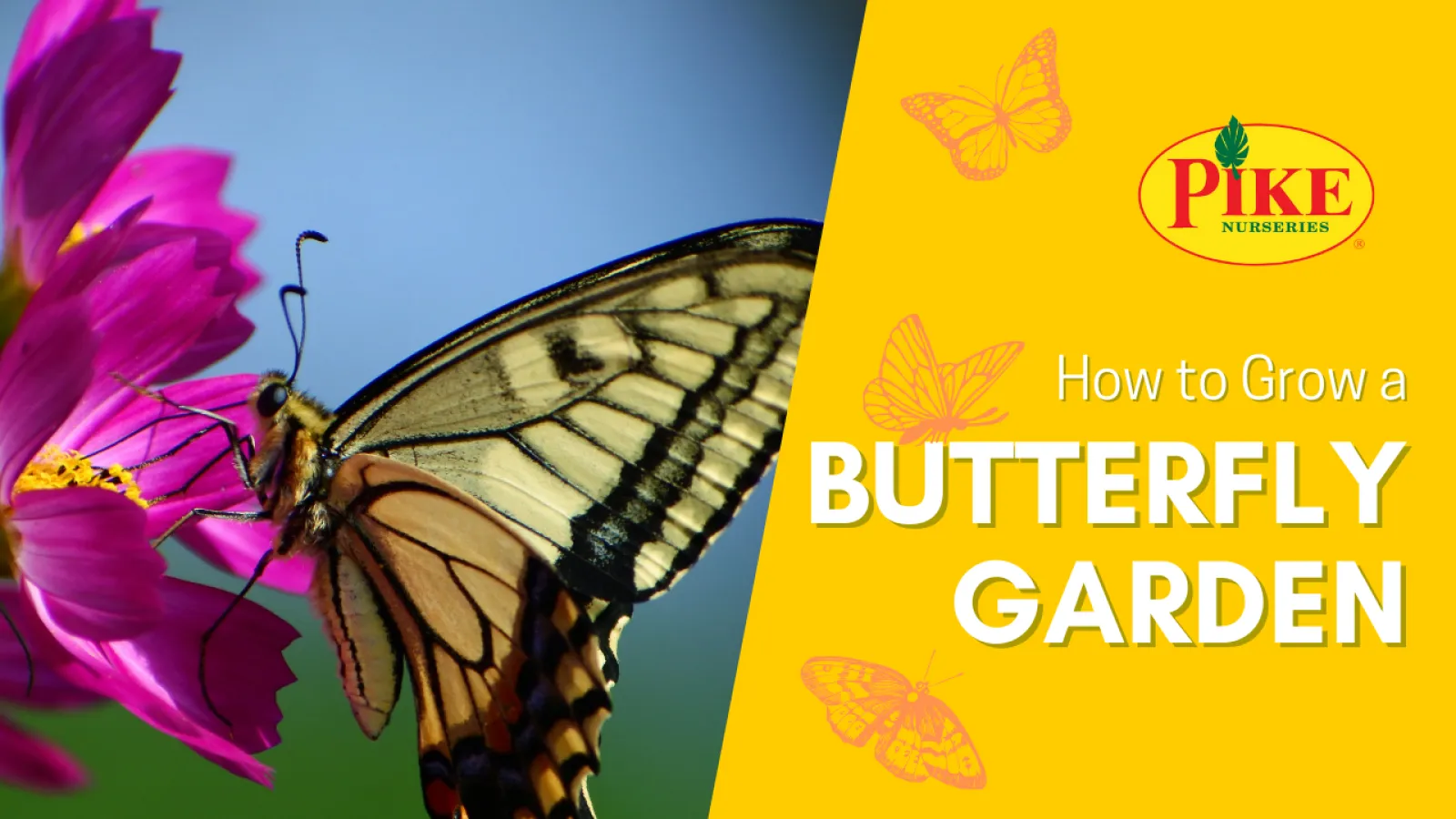 How to Grow a Butterfly Garden
DIY Pollinator Garden
This garden bed design features some of the favorite plants of ladybugs, butterflies, and hummingbirds! Bonus: many of the blooms will last well into fall, for a long-lasting garden
DIY Butterfly Garden
You'll be rewarded every time you see butterflies fluttering about as they gather nectar from your beautiful garden.
DIY Butterfly Feeder
Butterflies need food, water & shelter to survive and this kid-friendly DIY gives them just that!