Plants with Low Water Needs
Waterwise plants have low water needs, which means they can tolerate drought and extended dry periods and are easier for busier gardeners since they require less care. But don't worry, less water doesn't mean they're any less pretty! Here's a list of gorgeous waterwise plants that thrive in our region. Add these to your garden and containers for a sustainable, stunning display.

Blanket Flower
These show-stopping summer flowers don't need much water, plus they're pollinator attractors and deer resistant. Given these perennials full sun for stunning color year after year.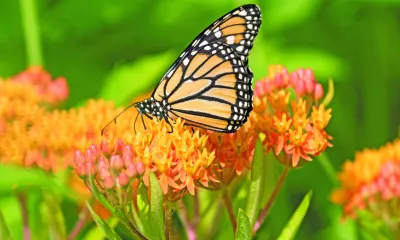 Butterfly Weed
Also known as milkweed, asclepias is a waterwise Southeastern native that also attracts pollinators and is the host plant for monarch butterflies.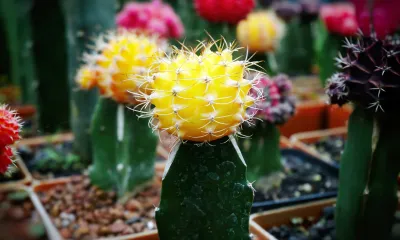 Cacti
Prickly pear, agave, yucca are hardy cacti that can thrive outdoor in our region. Otherwise may need to be housed indoors during winter. Add these pointy beauties to your landscape, rock garden, or pots for a cool, waterwise Southwest vibe.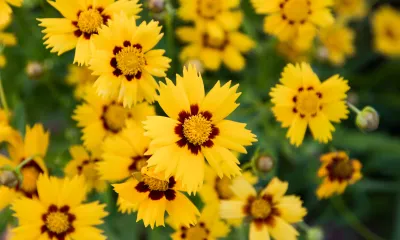 Coreopsis
These sunny perennials are also known as tickseed, for the small seeds produced in fall that attract birds galore. Easy care and deer resistant, too.
Echinacea
These dry-loving perennials make a great backdrop to other, shorter annual and perennial flowers. They'll last spring to fall with blooms in colors of pink, purple, red and yellow. Plus, they're loved by birds, bees and butterflies alike, while deer tend to avoid them.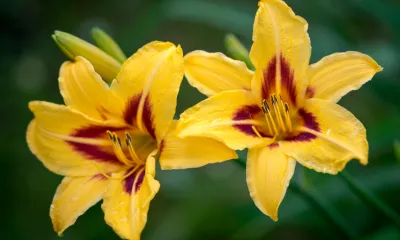 Day Lily
These attractive perennials bloom copiously in summer, tolerating low water, lots of sun, and high heat. With colors from pale yellow to orange, pink and red, these beauties are worthy of the spotlight in your garden.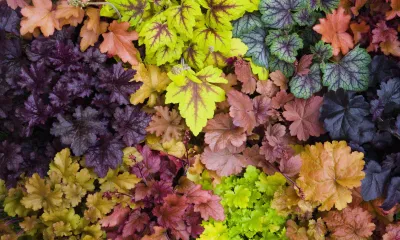 Heuchera
These leafy lovelies are grown for their year-round, shade-loving attractive foliage. They add color and texture to garden beds and pots, plus they're super versatile from winter to summer! Colors range lime green to orange, bronze to purplish-black.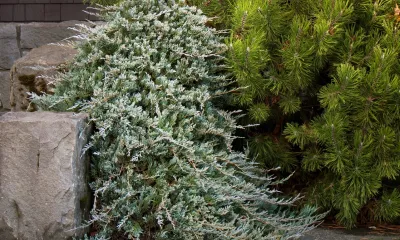 Juniper
This evergreen conifer offers year-round greenery and versatility. This low-maintenance low grower makes an ideal groundcover for hot, sunny locations, or shrub sized options can add texture to foundation plantings and hedges.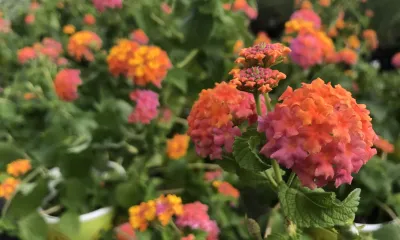 Lantana
This sunny bloomer is available as an annual or perennial option in our regional. Perennial varieties like 'Mary Ann,' 'Miss Huff' and 'Chapel Hill Yellow' offer waterwise flowers year after year, while also attracting pollinators. Deer resistant, too!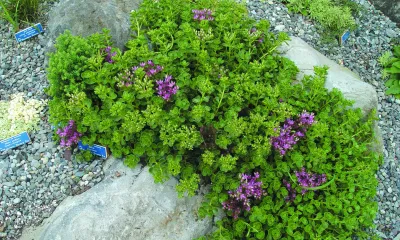 Succulents
Succulents hold water in their fleshy foliage and easily tolerate hot, dry conditions. Options that thrive in our southeast region include echeveria, sempervivum, and sedum. Growth habits range from upright to spreading, with a rainbow of colors including many shades of green, orange, purple and more.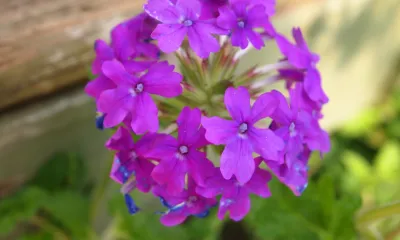 Verbena
This spreader with clusters of vibrant flowers makes a fantastic addition to a sunny garden. We recommend the 'Homestead Purple' variety which was discovered in north Georgia so it's perfectly adapted to our region. It's easy to grow, disease and pest resistant, waterwise, and attracts pollinators - a low-maintenance rock star!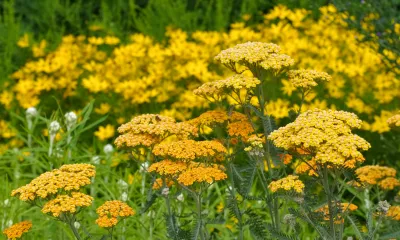 Yarrow
These yellow or red flower clusters are a summer favorite and the ferny foliage offers an accenting texture in the garden. Low water needs, sun loving, heat tolerant! Plus, the flower heads are the perfect landing pads for bees, butterflies and other pollinators.