Recipe
Enjoy the fruits of your garden with this fresh, easy to make, bite-sized Caprese salad. Mix up the recipe and utilize different types of cherry tomatoes and even different varieties of basil. Mix and match red and yellow cherry tomatoes along with green sweet basil or purple basil for a delicous, beautiful appetizer. Perfect for summer cookouts!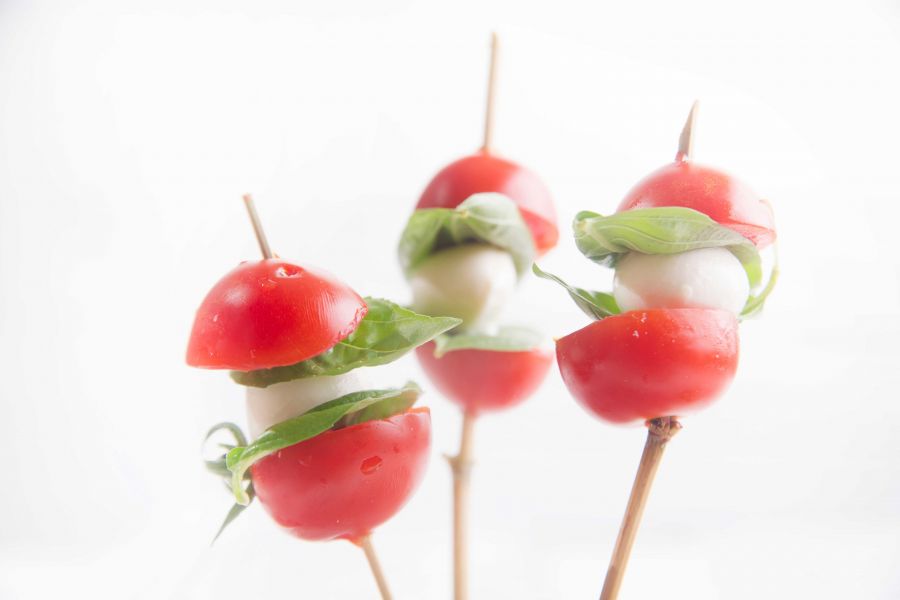 Instructions
Pick cherry tomatoes from your garden and rinse them.
Cut cherry tomatoes in half.
Cut fresh mozzarella into pieces about 1/2 inch thick and 1 and 1/2 inch tall and wide.
Pluck a handful of basil leaves, rinse, and pat dry. Tear basil into 1 and 1/2 inch pieces.
Grab a toothpick and start to assemble your salad.
Place half the tomato on the toothpick, add a piece of mozzarella cheese and a piece of basil, and place the other half of the tomato on the toothpick.
Place all of your assembled toothpicks on a serving dish and lightly drizzle with olive oil.
Grate some fresh cracked pepper over the top of the salad and enjoy!
Ingredients

Sweet 100 tomatoes or cherry tomatoes
Fresh basil
Fresh mozzarella cheese
Olive oil
Fresh cracked pepper
Toothpicks