Recipe
Make this crowd-pleasing recipe with your freshly harvested figs!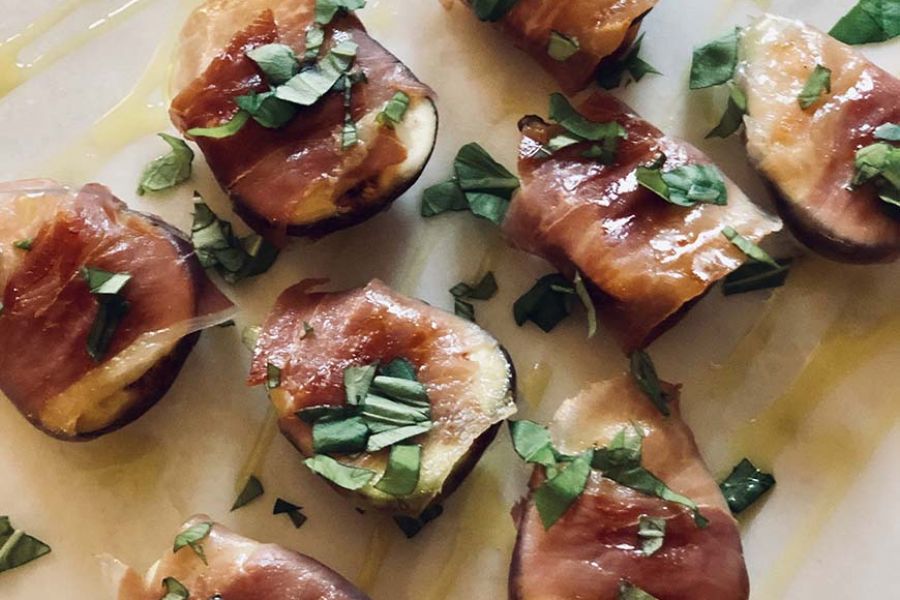 Instructions
Wash figs and cut in half.
Place a small piece of cheese in the center of each fig.
Wrap a piece of prosciutto around each fig.
Heat 1 tablespoon of olive oil on medium-high heat in a grill pan.
Once the grill pan is hot, place each fig in the pan. Cook each side for about 3-5 minutes or until prosciutto is crisp and cheese is slightly melted.
Place on serving platter. Garnish with fresh basil and a drizzle of olive oil.
Ingredients
6 figs, cut into halves
6 slices of prosciutto, sliced into verticle halves
12 small pieces of cheese (we used smoked mozzarella here, but you could use any kind of cheese you would like)
2 tablespoons of fresh basil, chopped
1 tablespoon of olive oil, plus more for garnish