Recipe
Flavor shrimp with garden fresh herbs for abundant flavor and then spice it up with fresh cayenne pepper. Play with different types of peppers based on your heat tolerance. Keep it mild with sweet peppers, step it up with banana peppers or go spicy with jalapeno or cayenne peppers.
Prep Time: 15 minutes
Total Time: 25 minutes
Serves: 4-6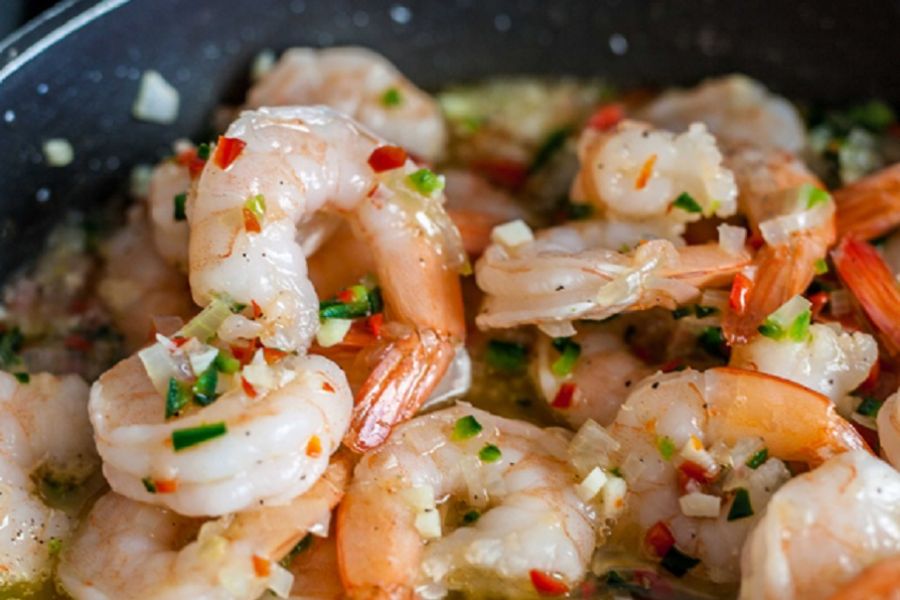 Instructions
Sauté shallot and herbs in butter until garlic is slightly browned.
Add shrimp, stirring constantly, until shrimp are pink and opaque.
Pour in beer and let simmer for 1 minute.
Serve over pasta or rice. Use crusty bread to soak up the sauce.
Ingredients
From the Garden
1 teaspoon of fresh Greek oregano, chopped
1 teaspoon of fresh Italian basil, chopped
1 teaspoon of fresh French thyme, chopped
1 teaspoon of cayenne pepper, minced
2 teaspoons of shallot, minced
From the Market and Pantry
1 pound of shrimp, shelled and deveined
6 tablespoons of butter
1/2 teaspoon of crushed red pepper flakes
1/2 teaspoon of salt, to taste
1/2 teaspoon of pepper, to taste
1/2 cup of favorite beer