Recipe
This fresh and easy recipe is the perfect way to utilize the veggies and herbs from your garden while making a hearty meal! It's a great way to sneak veggies in for even the pickiest of eaters. Feel free to play with the recipe and make additions like yellow squash or leave our veggies you don't have or many not like.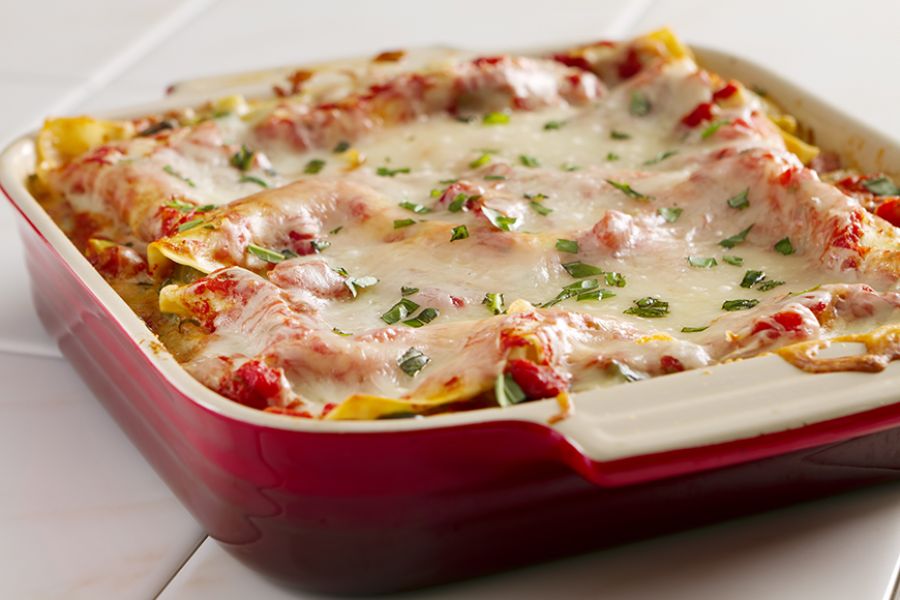 Instructions
Heat 1 tablespoon of olive oil in a skillet on medium heat. Season zucchini strips with salt and pepper. Cook for about 7-10 minutes, depending on how thinly you sliced your strips. Remove from the stovetop and set aside.
Add leftover olive oil to the skillet and add spinach. Cook until spinach wilts, move to a plate lined with a paper towel, and squeeze out excess moisture.
Cook lasagna noodles according to package directions, drain, and let cool.
Preheat oven to 350 degrees F.
In a bowl, combine ricotta cheese, parmesan cheese, egg, garlic, parsley, basil, and crushed red pepper. Fold in spinach and season with salt and pepper.
Spray a 13 x 9 inch casserole dish with cooking spray.
Coat the bottom of the dish with 1/2 cup of marinara sauce, top that with a layer of lasagna noodles, a layer of zucchini strips, and 1/3 of the ricotta mixture. Then spread 1/3 of the remaining marinara sauce, and repeat the layers. End your top layer with noodles and marinara. Top with 1.5 cups of mozzarella.

Bake for 30 minutes.
Once cooked, allow to sit for 15 minutes before serving. Garnish with fresh basil and parsley.
Ingredients
2-3 zucchinis, ends trimmed and thinly sliced in ribbon-like strips
1.5 cups of fresh spinach, chopped
3 cups of ricotta cheese
1/3 cup of parmesan cheese
1 egg, beaten
2 teaspoons of garlic, minced
1/4 cup of fresh basil
1/4 cup of fresh parsley
1/2 teaspoon of red pepper, crushed
24 ounces of marinara sauce
1.5 cups of part-skim mozzarella
1 package of lasagna noodles
2 tablespoons of olive oil