DIY
Patriotic Summer Entryway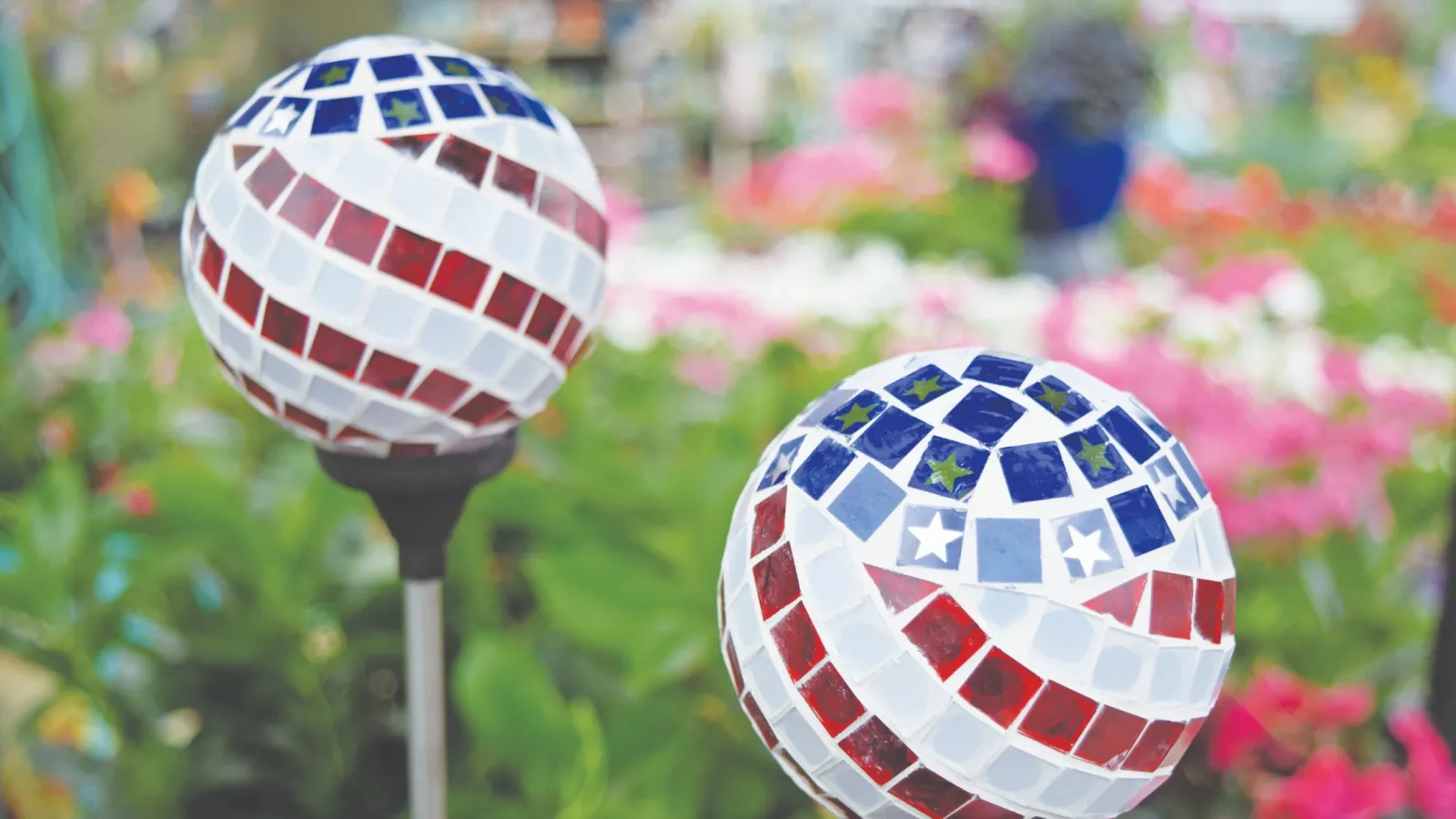 Patriotic Entryway Project
Click on each number to see the next step.
Summer is full of entertaining and fun. Why not dress up your front porch with a show stopping red, white and blue theme? It's easy to plant all your heat loving flowers in colorful containers that really make a statement. Set up your display by mid-May and you can enjoy it all season long - for Memorial Day, Independence Day and even Labor Day in September!

Use varying sizes of pots to create interest and height. For our tallest container, we used a staked mandevilla with lovely trumpet-shaped white blooms for our "thriller." Annual salvia in a rich red acts as the filler while white and blue lobelia fill and spill.
Tall glazed pot, 20-24"
1 - Mandevilla, white (on a stake)
3 - Salvia, red
3 - Lobelia, blue
3 - Lobelia, white
For the smaller pots, you don't need to get all 3 colors of blooms in each pot. You can choose a blue pot and fill it with red & white flowers or a white pot with red and blue flowers to achieve the same patriotic color scheme. These each have only 2 plants; petunias can do double duty as fillers and spillers.

White Container

Glazed pot, 12"
Salvia, blue
Petunias, red
Blue Container
Glazed pot, 12"
Petunias, white
Salvia, red
After your containers are filled with red, white and blue flowers, add some other decorative touches like patriotic garden flags, colorful solar stakes, or whatever star-spangled decorations you have on hand.

Shopping List
Glazed pots of varying sizes in red, white and/or blue
Pike Potting & Container Soil
Dr. Earth Root Zone organic starter fertilizer
Red, white & blue flowers of your choice
American flag and/or patriotic garden flags
Colorful solar stakes