Magical, Charming, & Whimsical
Fairy Garden House
Fairies or garden sprites have a long, ancient history and lore for gardeners. The myths told that if gardeners were seeking health and happiness, they could welcome fairies into a secluded part of their garden and provide a home for them, and the fairies would live among them and bless them. Many mythology academics believe that ancient stories about tiny, magical fairies actually are referring to butterflies and hummingbirds. Though they may not be fairies as we know them, visits from these friendly pollinators are still magical. Whether you want to build a home for garden visitors who bring luck and happiness, or simply want a whimsical and charming tiny village to serve as an ornament in your garden, making a fairy cottage is easy and fun.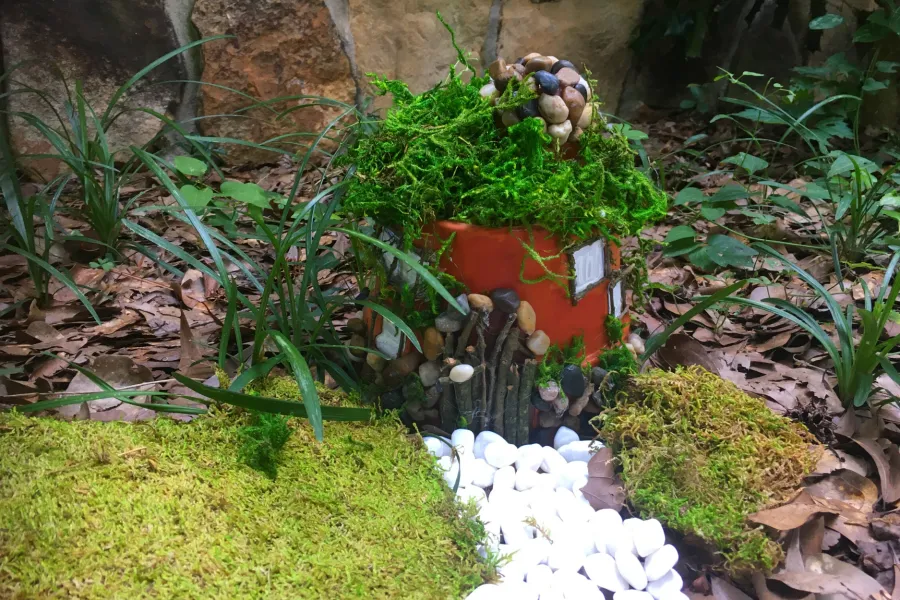 Fairy Garden House
Click below to see a list of supplies you'll need and steps to take to make your own fairy garden house:
Step One
Collect your supplies (supplies listed below). Your first step is to ensure that your pots are clean and free of debris before beginning. After they dry, gather some inspiration for what you want on your fairy garden cottages.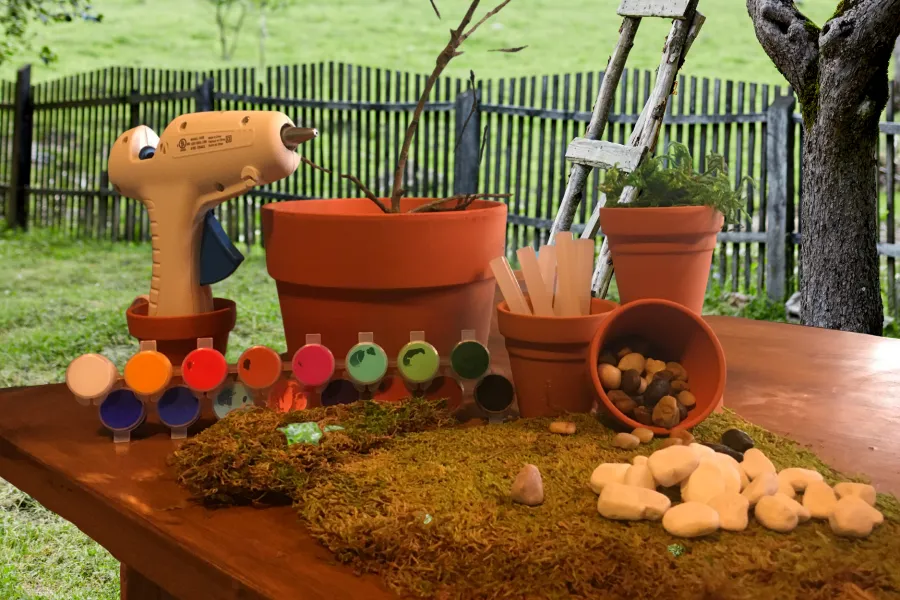 Step Two
Use Sharpie to draw rough outline of where you want your door and windows to be located - this will be painted over, this step is just for reference.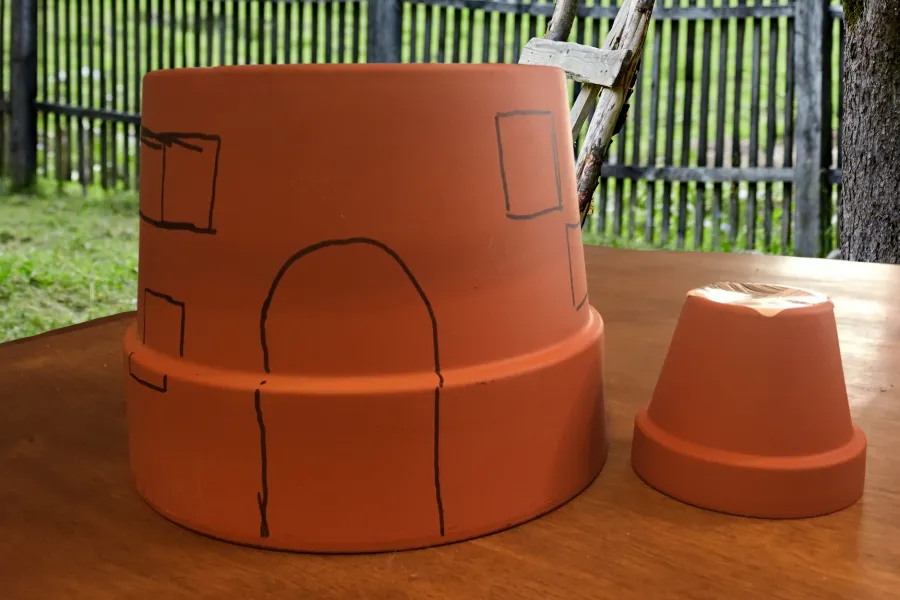 Step Three
Paint Doors and Windows desire background colors. You may also paint the base of the house, this is optional.
We incorporated a small 3 inch Terracotta pot for a chimney - this is also optional. (base pot is a 6.5 inch Azalea style pot)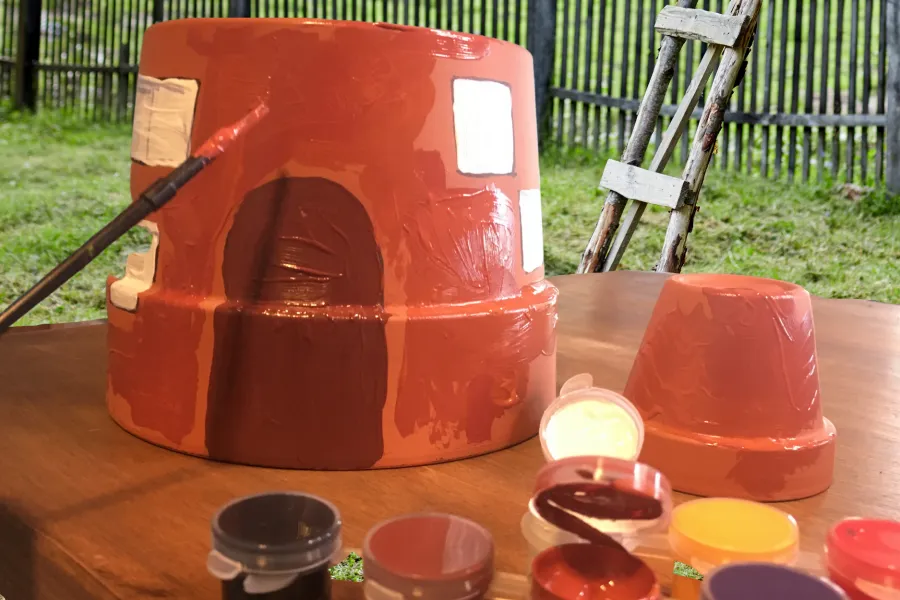 Step Four
After Paint dries, use hot glue gun to attach twigs to door and windows.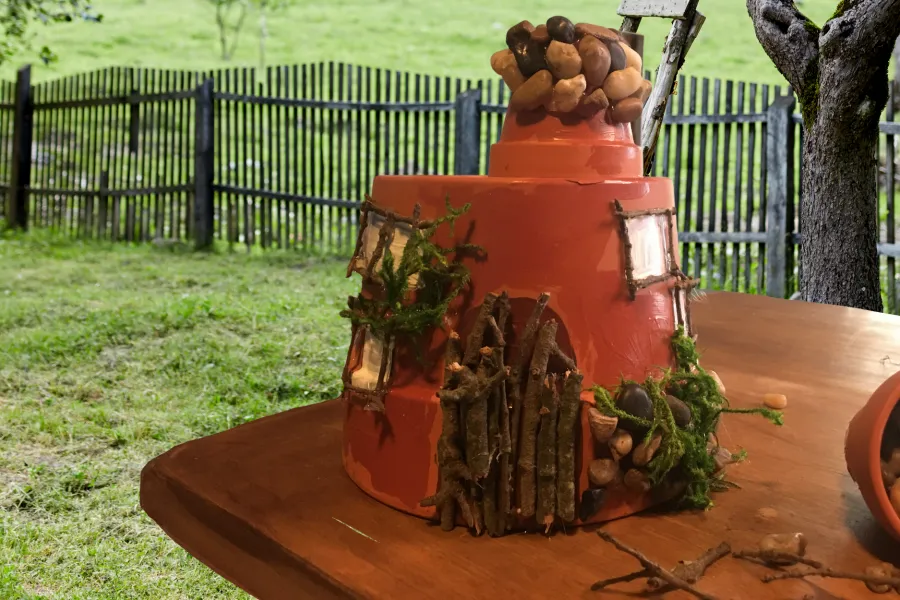 Step Five
Continue to use hot glue gun and attach moss and stone to desired design.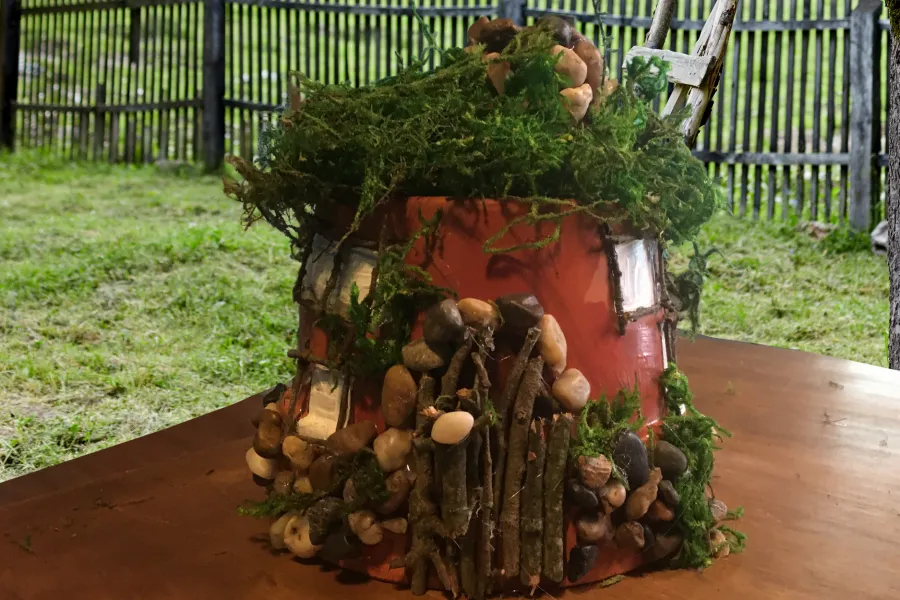 Step Seven
Find a location to place your fairy garden, decorate surrounding with desired rocks, moss, or figurines. Have fun with it!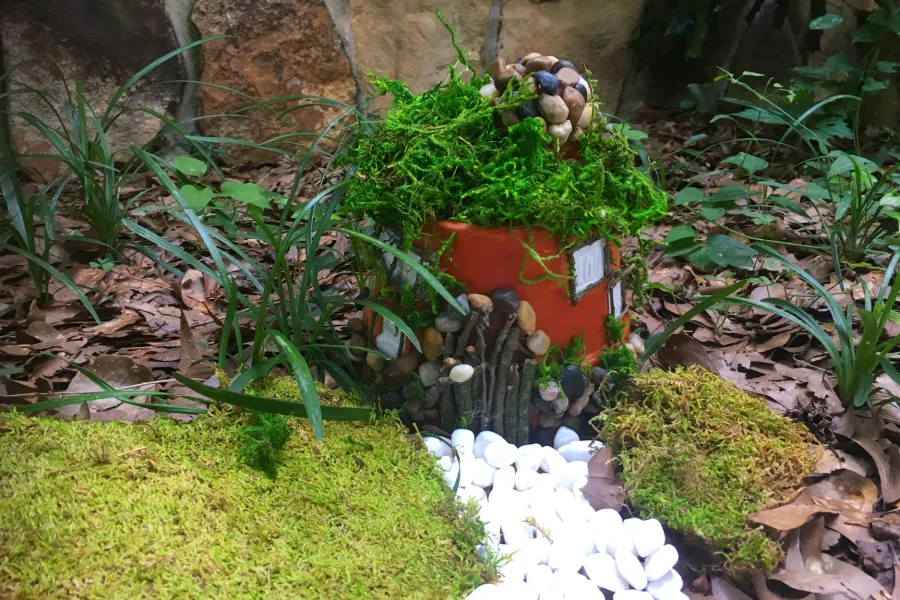 Supplies List
6.5" Azalea Terracotta Pot
3" Standard Terracotta Pot (optional)
Paints, markers, sticks, rocks, or any other decorating mediums
Hot glue gun
Fairy dust