Terracotta Gingerbread House Ornament
Practical & Creative
Create your own Terracotta Gingerbread House Christmas Ornament
Bring Holiday cheer into your own home, or as a gift to friends and family with a charming homemade ornament.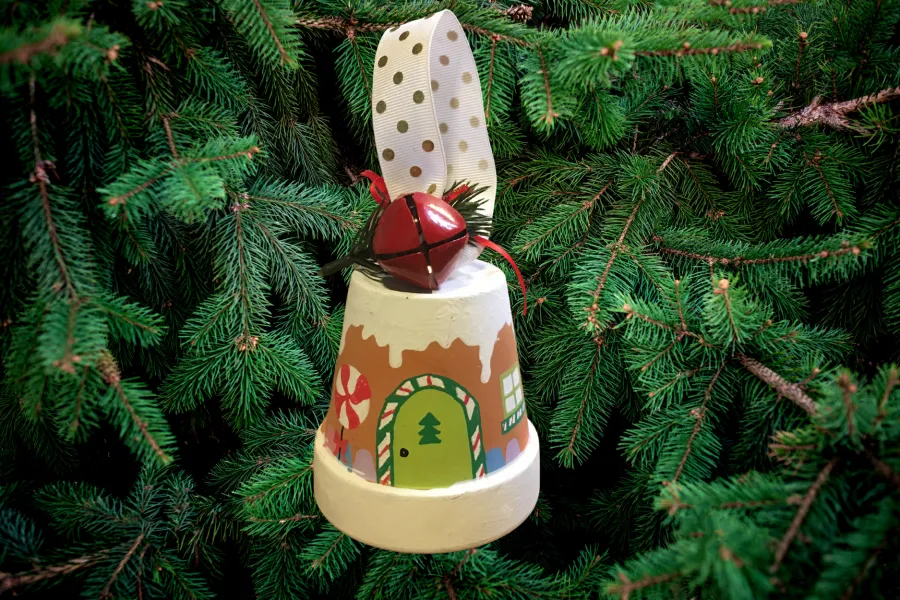 Terracotta Gingerbread House Ornament (Ages 6+)
Click below to see a list of supplies you'll need and steps to take to make your own:
Step One
Collect your supplies (supplies listed below). Create a clean workspace with a smooth surface.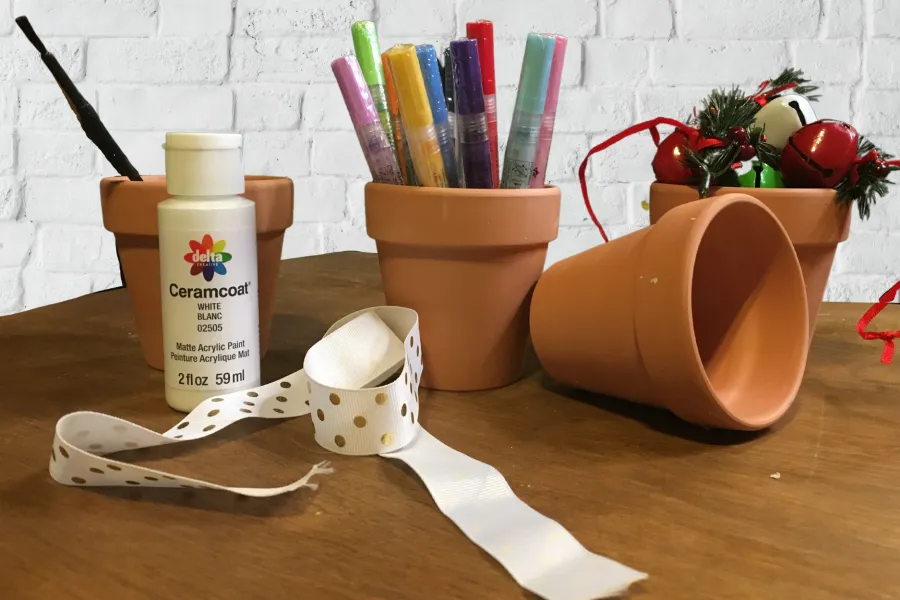 Step Two
Outline Snow Drips with White Paint Pen, leave the top of the pot blank (we will go back through with acrylic paint later to save on paint pen ink.)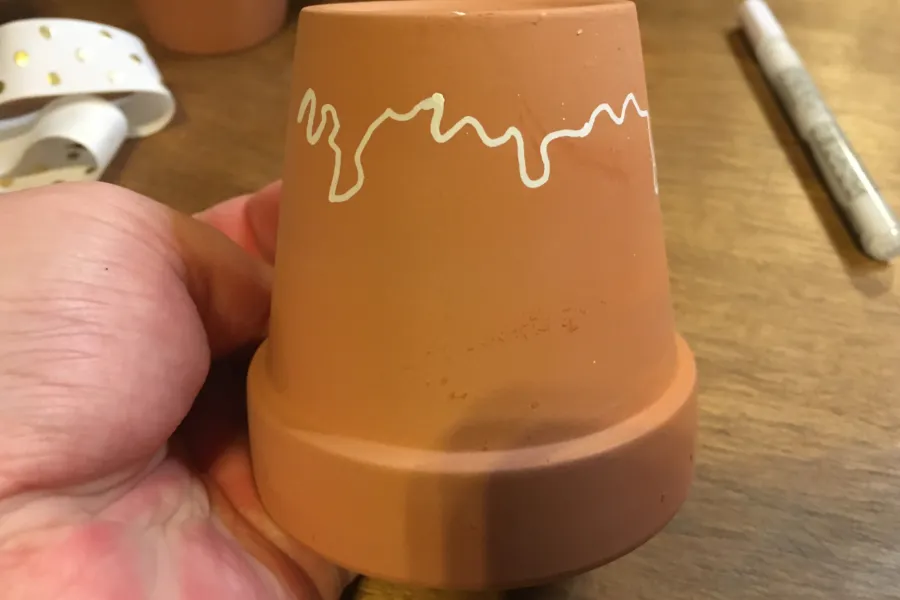 Step Three
Next Add A door and Window.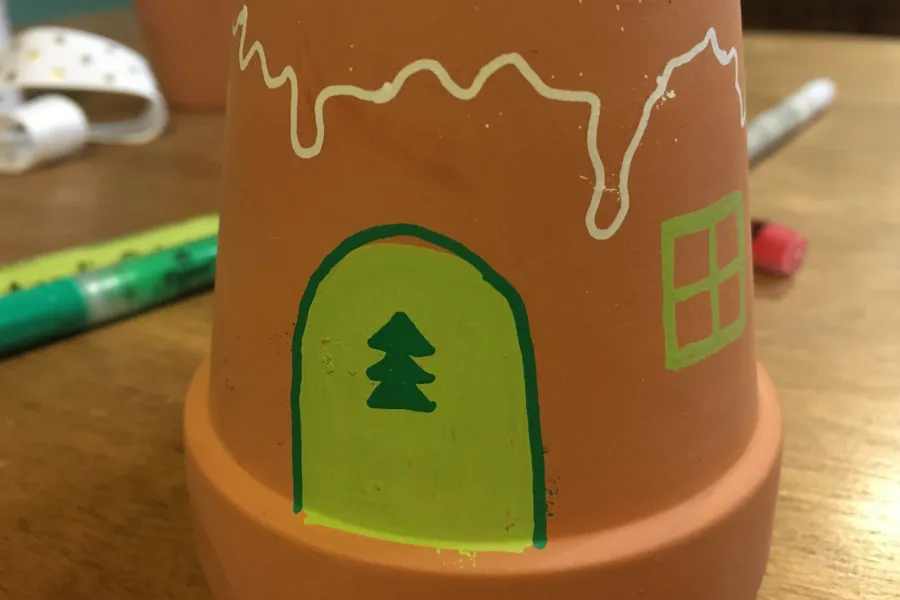 Step Four
Embellish with drawn candy decor.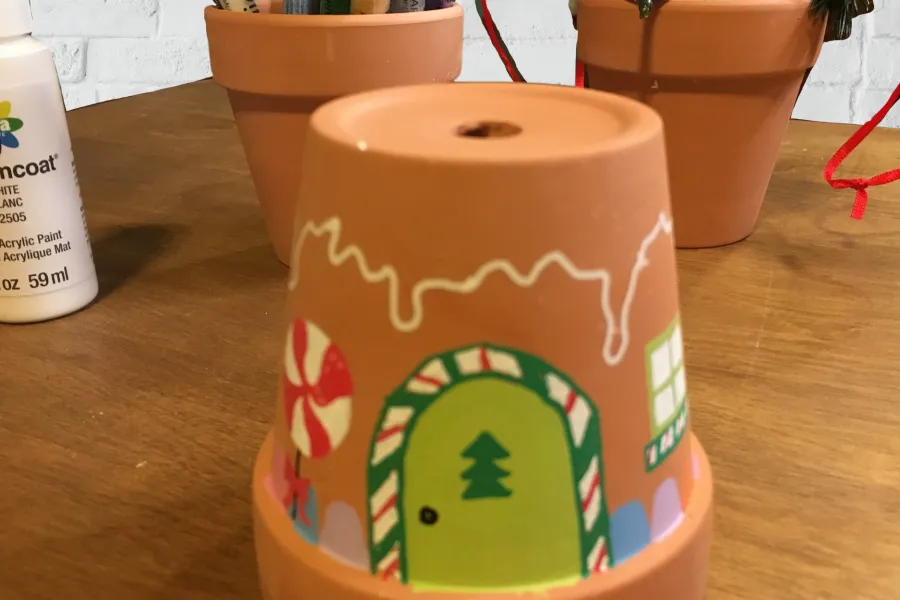 Step Five
Paint the top, and the pot rim white to mimic snow.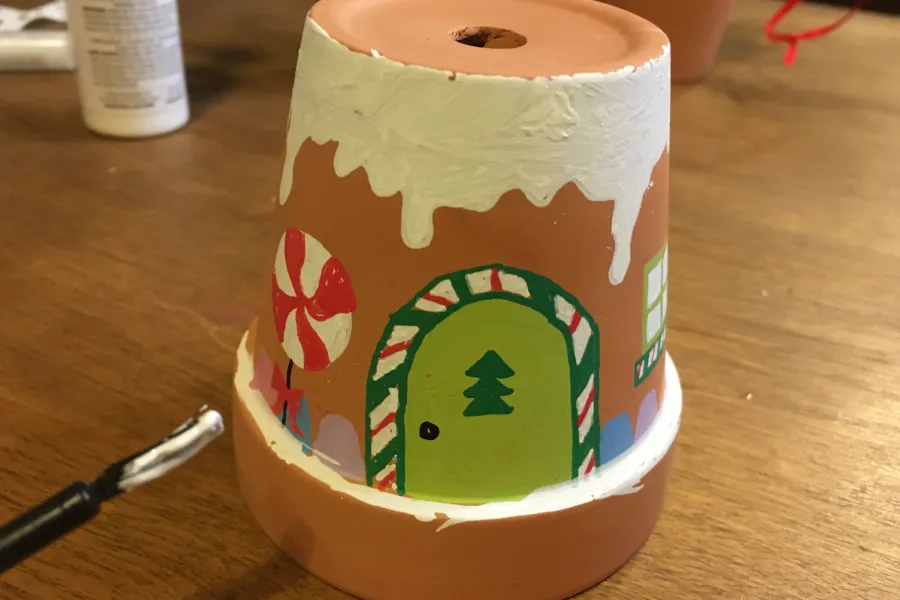 Step 6
Once dry, use ribbon to create ornament loop.
Thread bell onto cut ribbon
Fold Ribbon in half
Thread both ends through pot hole
Tie Double knot inside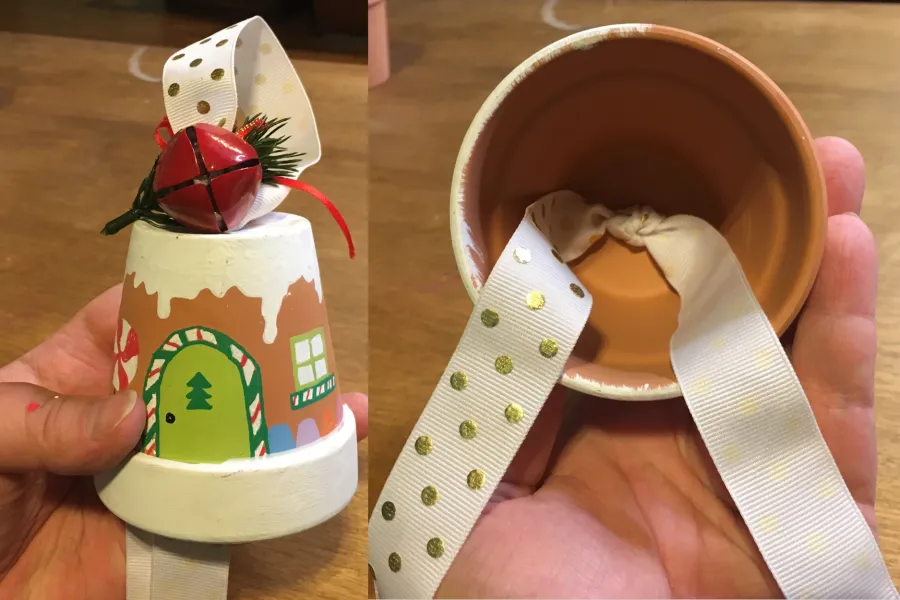 Step 7
Find the perfect place to hang on your tree, or gift to a friend!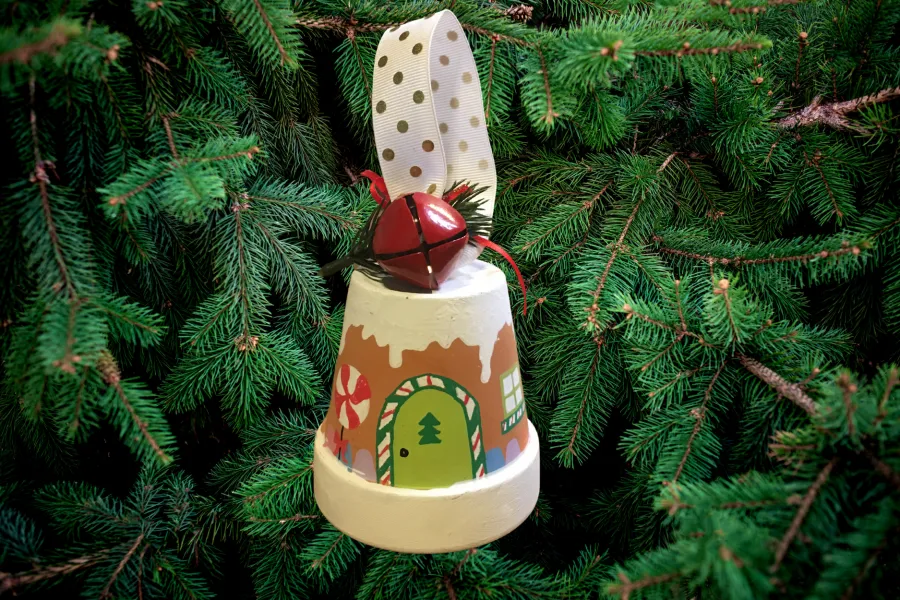 Supplies List
Mini Terracotta Pots
Paint Pens
White Paint
Paint Brush
Ribbon
Craft Bells