Fairy Light Foliage Pumpkin
Practical & Creative
Create your own Fairy Light Foliage Pumpkin
Create ambiance through Harvest decor with foliage, pumpkins, and twinkling lights!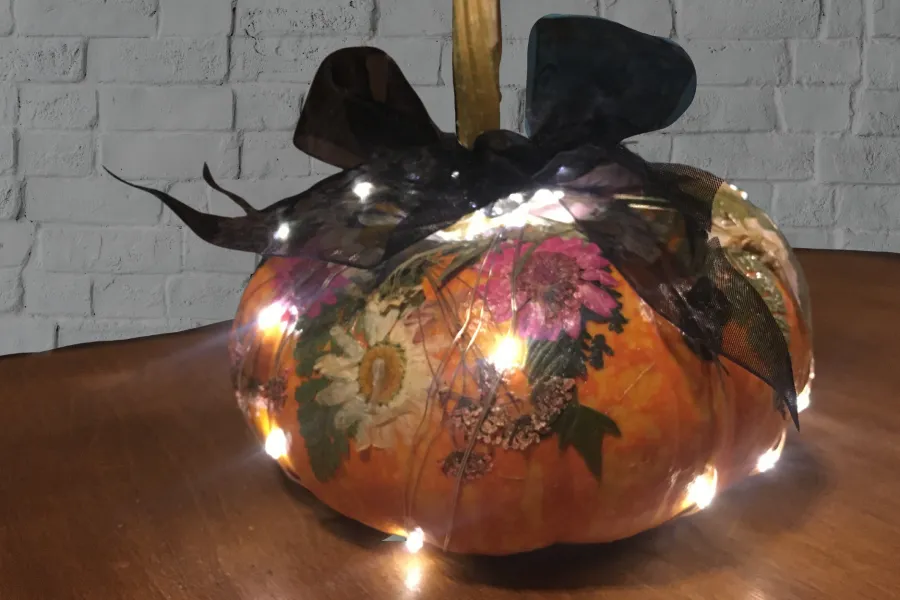 DIY Fairy Light Foliage Pumpkin (Ages 5+)
Click below to see a list of supplies you'll need and steps to take to make your own:
Step One
Collect your supplies (supplies listed below). Create a clean workspace with a smooth surface.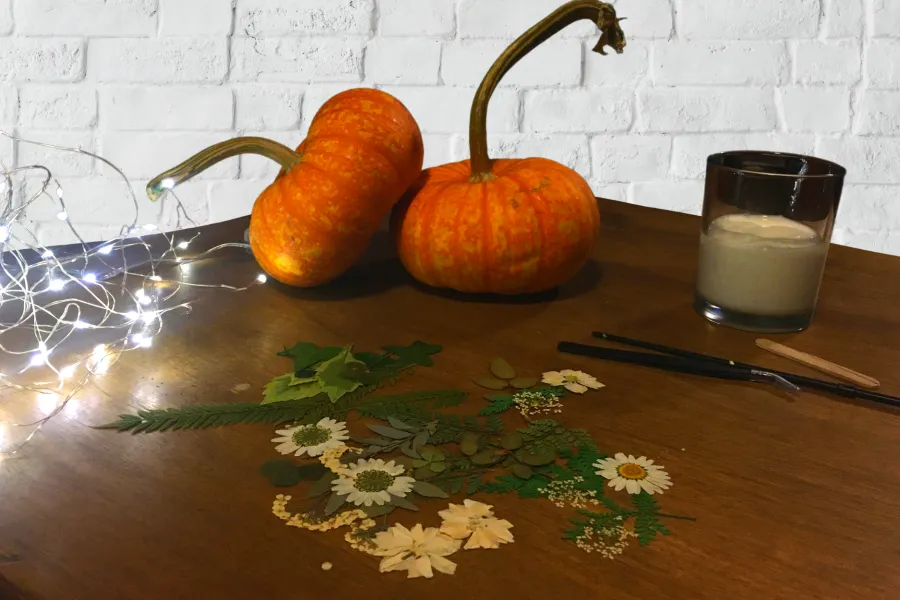 Step Two
Paint Pumpkin with a base of Modge Podge or wallpaper glue.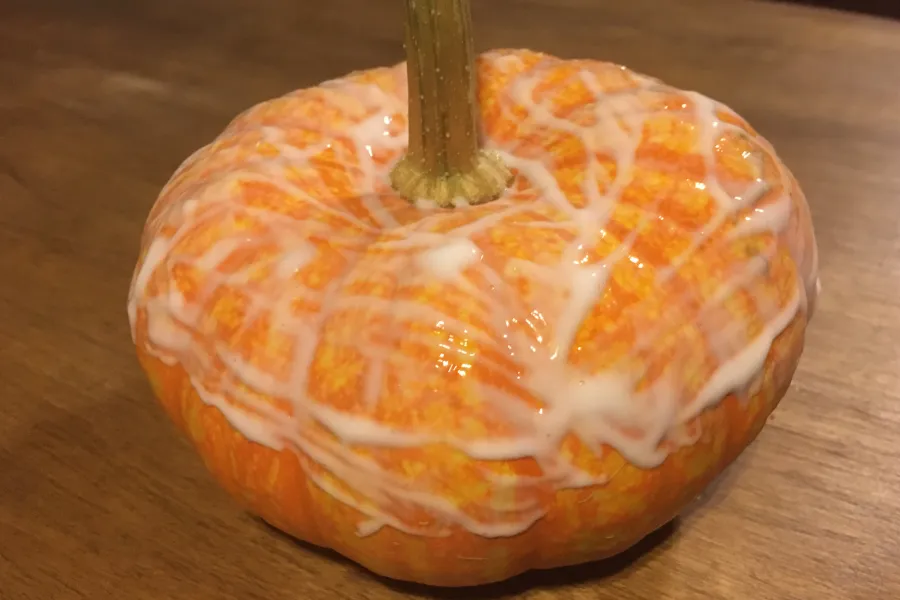 Step Three
While glue is wet, begin to place your first layer of foliage. layer glue on top of foliage as you place it for extra security and ease with molding to the shape of the pumpkin.

If you are using florals, we highly recommend placing them on top in your second layers in efforts to not cover them up.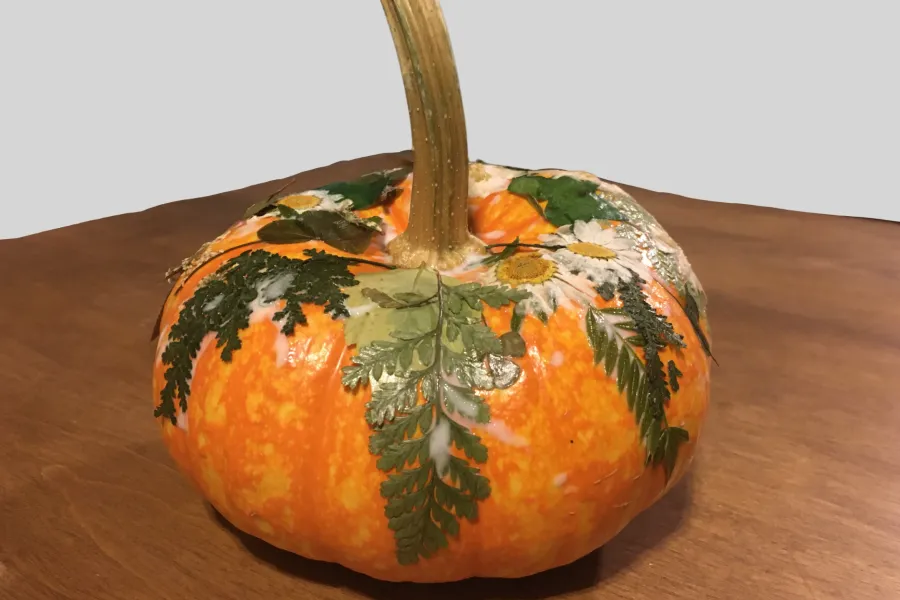 Step Four
Add second layer or remaining foliage, let dry overnight.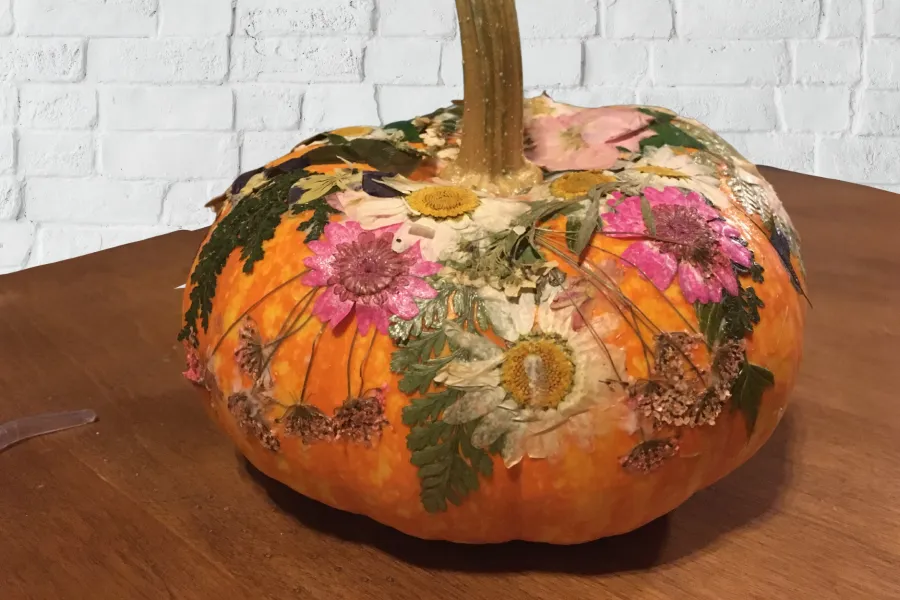 Step Five
After pumkin is dry you may leave it at is, or to elevate the appearance and add some fun illumination: wrap in fairy lights and tie with a bow.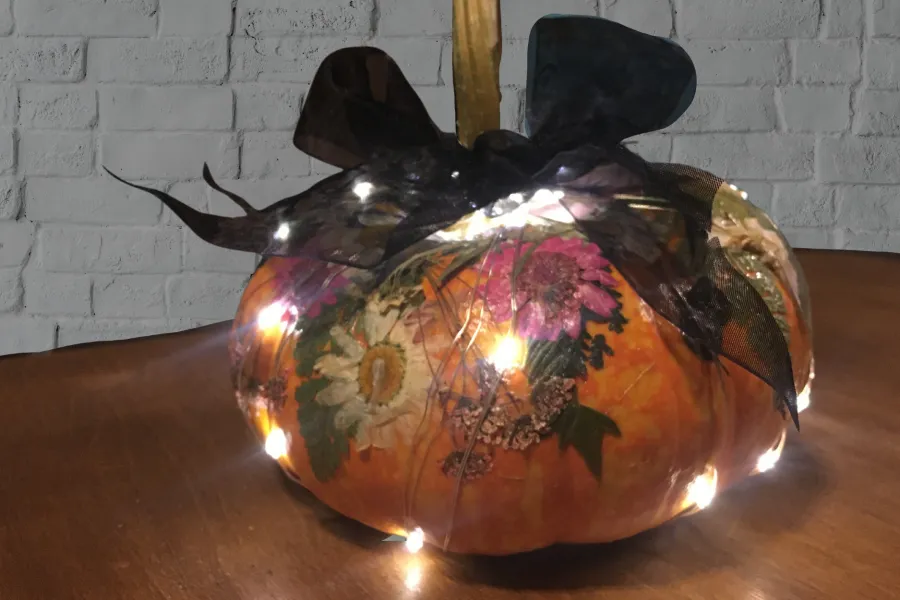 Supplies List
Pumpkins
Dried Foliage and Flowers
Fairy Lights
Ribbons
Modge Podge or Wallpaper Glue
Paint brush for the glue