Colorful, Moldable, & Tactile
Kinetic Sand
Kinetic sand is a wonderful, moldable sensory craft. Sensory crafts like kinetic sand can help build fine motor skills in children, and provide a calming creative outlet for kids playing with kinetic sand alone or in social groups. This craft can be thrown together in less than five minutes with many items you may already have in your kitchen.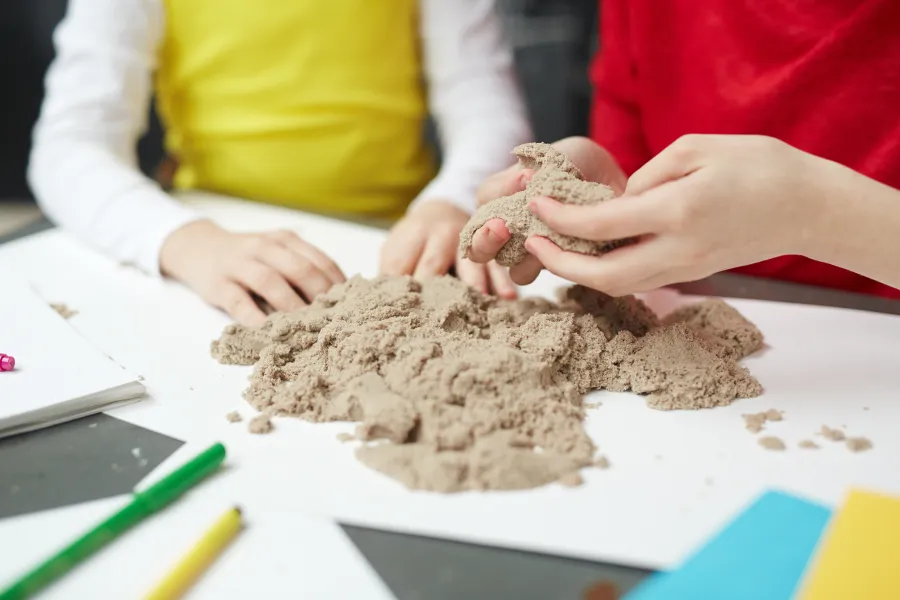 Kinetic Sand
Here's step-by-step instructions to make your own kinetic sand:
Step One
Collect your supplies (supplies listed below). Ensure that you have a shallow tray or a cookie sheet for your kinetic sand. Measure out your oil, cornstarch and play sand into the recommended quantities.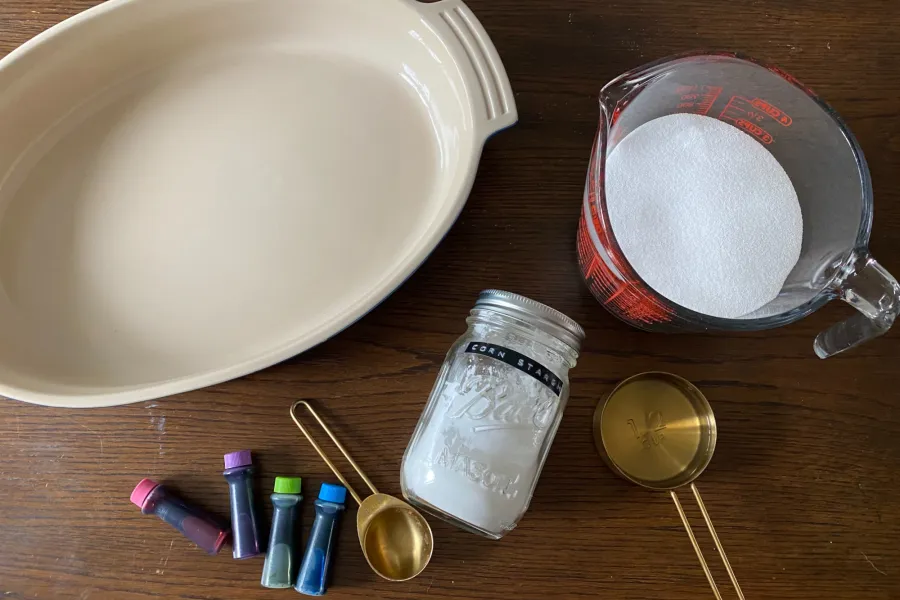 Step Two
To make your kinetic sand, pour out your measured quantity of sand into your sheet or tray. Spread it out evenly and incorporate ten to twenty drops of your food coloring of your choice, adding more drops for a deeper color.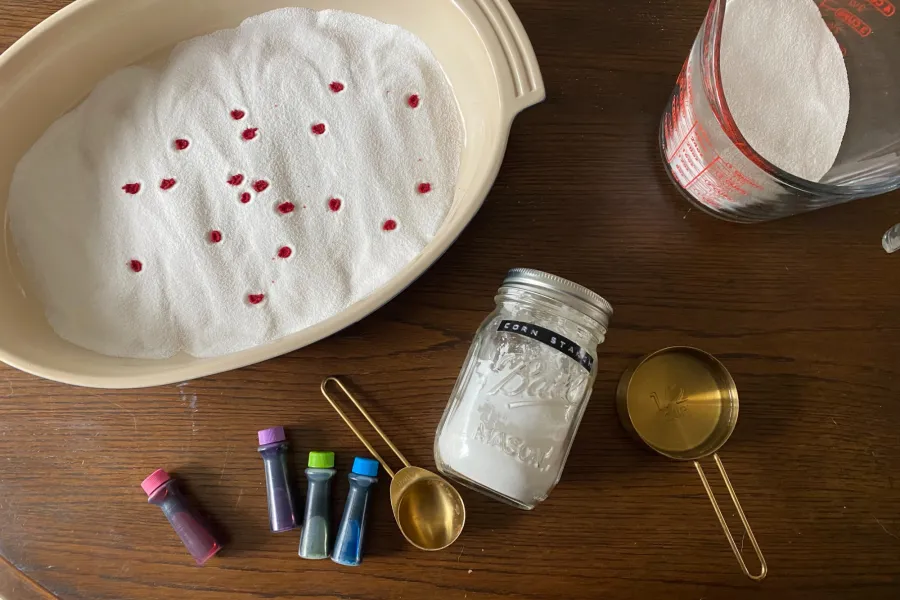 Step Three
Give your sand and food coloring a good mix to incorporate the food dye. Next, carefully add your corn starch to the mixture. Using a flat spatula or a flat utensil, carefully work in the corn starch, pressing and smoothing away any lumps until the mixture is grainy and fluffy.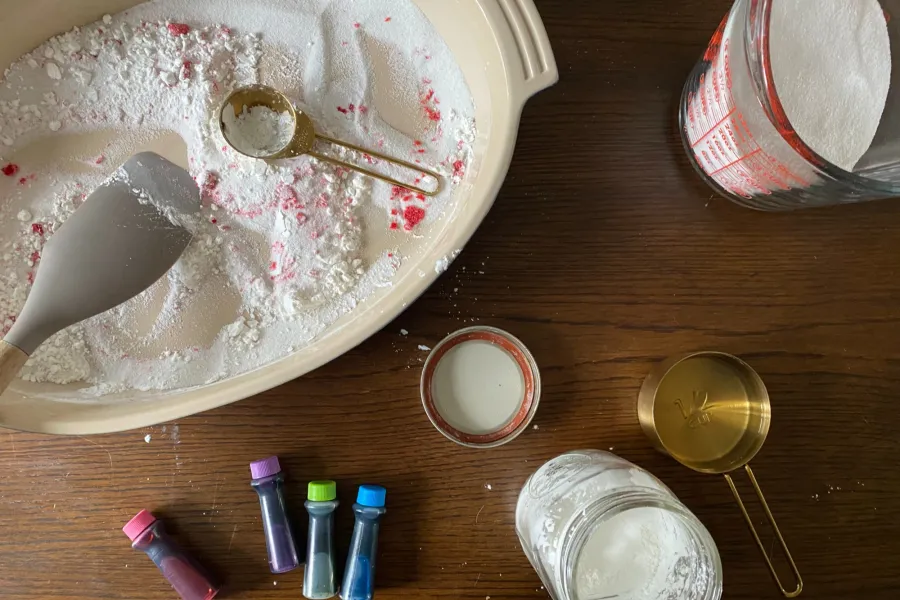 Step Four
After mixing your sand and cornstarch, take your oil and slowly pour it into your mixture. Do not dump the entire portion of oil in at one time, add it in small measures to ensure you don't oversaturate your sand. The oil should not be visible when you have added enough, and the sand should feel slightly wet and moldable.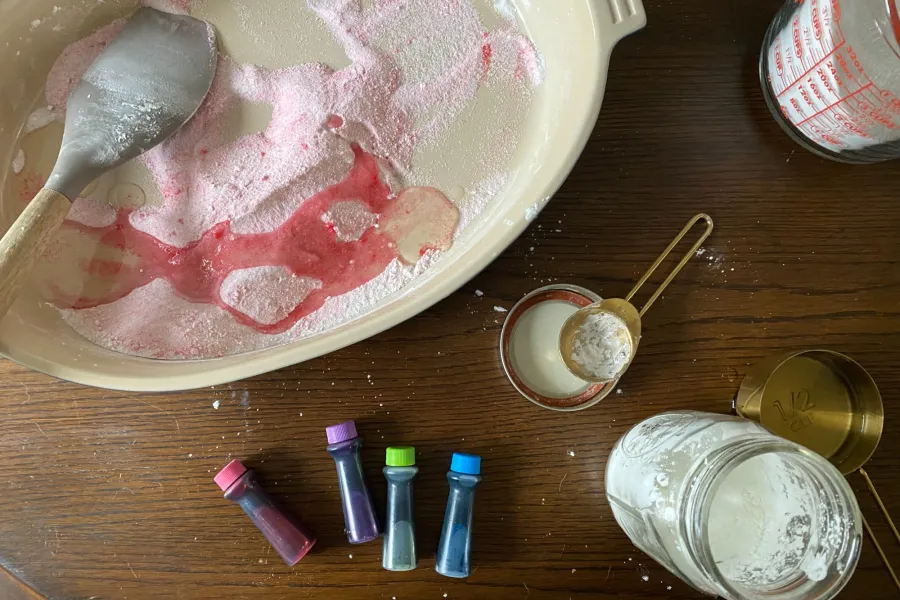 Step Five
Once you have achieved the perfect consistency, your sand is ready to begin playing. The sand can be molded into all sorts of shapes, cut out with cookie cutters, or stacked into sandcastles. Enjoy this fun project that can be played with again and again!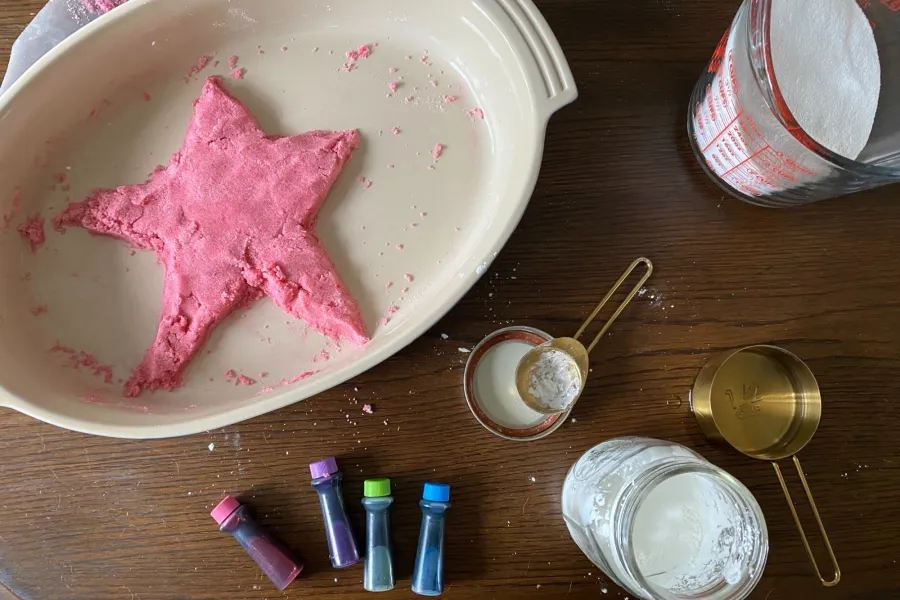 Supplies List
Play sand 2.5 cups
Cornstarch 1 1/2 tsp
Oil (canola, vegetable, etc.) 1/2 cup
Shallow baking tray or sheet
Food coloring/food dye