Nature Weave Wall Hanging
Practical & Creative
Create your own Nature Weave Wall Hanging
Make a unique wall hanging by weaving the nature together from your very own backyard!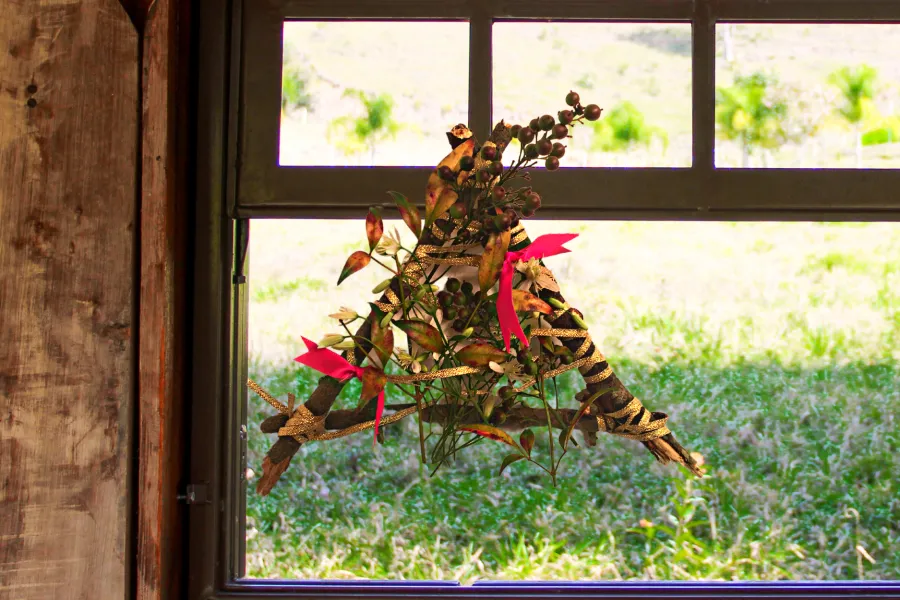 Nature Weave Wall Hangings (Ages 6+)
Click below to see a list of supplies you'll need and steps to take to make your own:
Step One
Collect your supplies (supplies listed below). Create a clean organized workspace.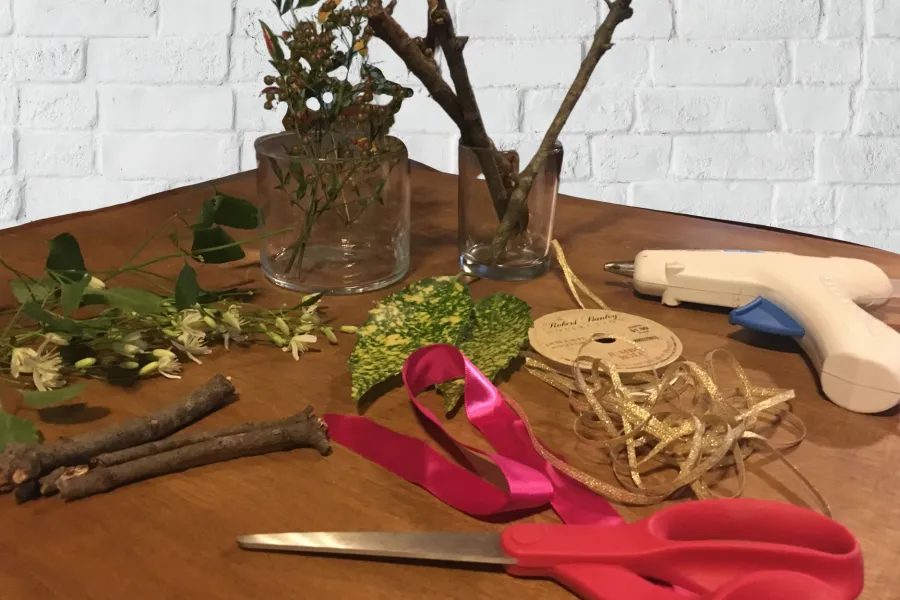 Step Two
Use Hot glue gun to secure corners together - then wrap individual corners with your choice of colorful ribbon or string.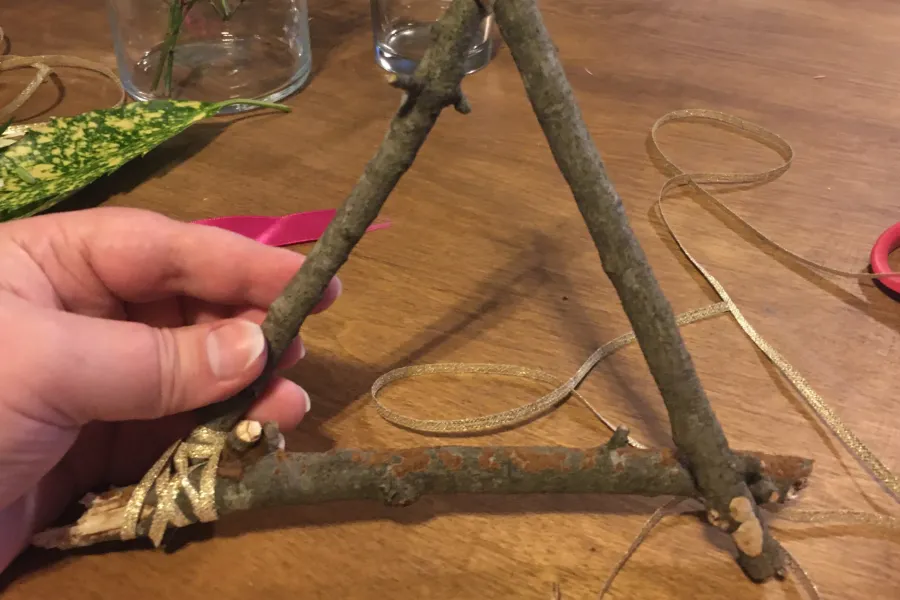 Step Three
After Corners are wrapped, take ribbon or string and wrap horizontally back and forth down the shape of the triangle, ensuring ribbon is on both sides of the branches - wrap tightly, this will help support the plants being woven in.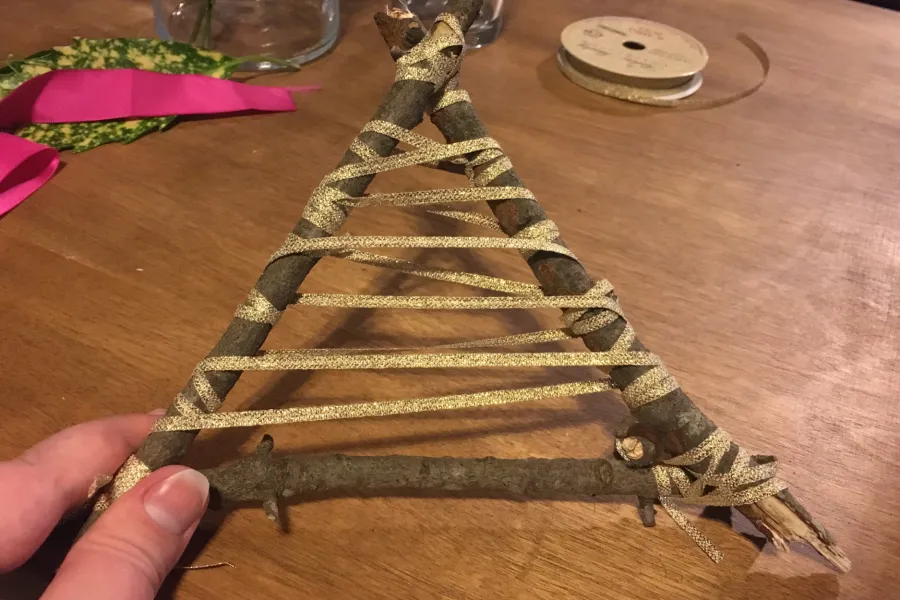 Step Four
Start weaving in your larger bulkier foliage first - this will ensure a taught base to layer in smaller more delicate items.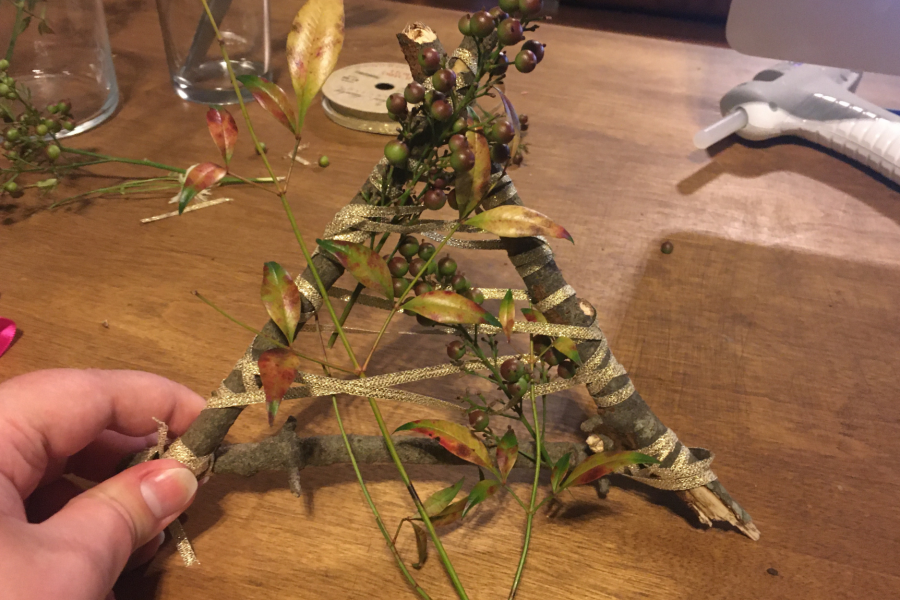 Step Five
Layer in the most delicate pieces, such as florals last to ensure they are placed with care.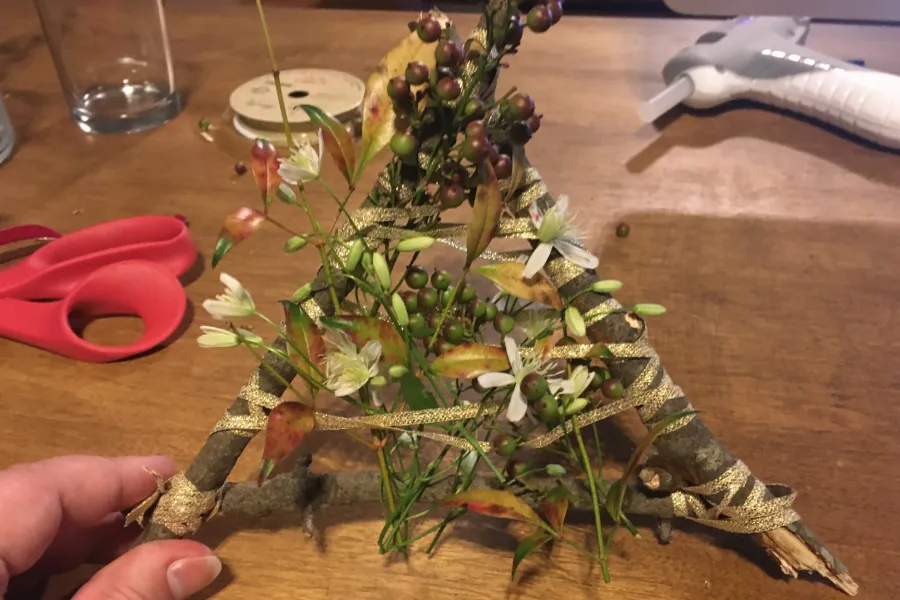 Step Six
(optional) Tie in other fabrics or decorative charms to your liking. We used a bright fuchsia ribbon as an accent.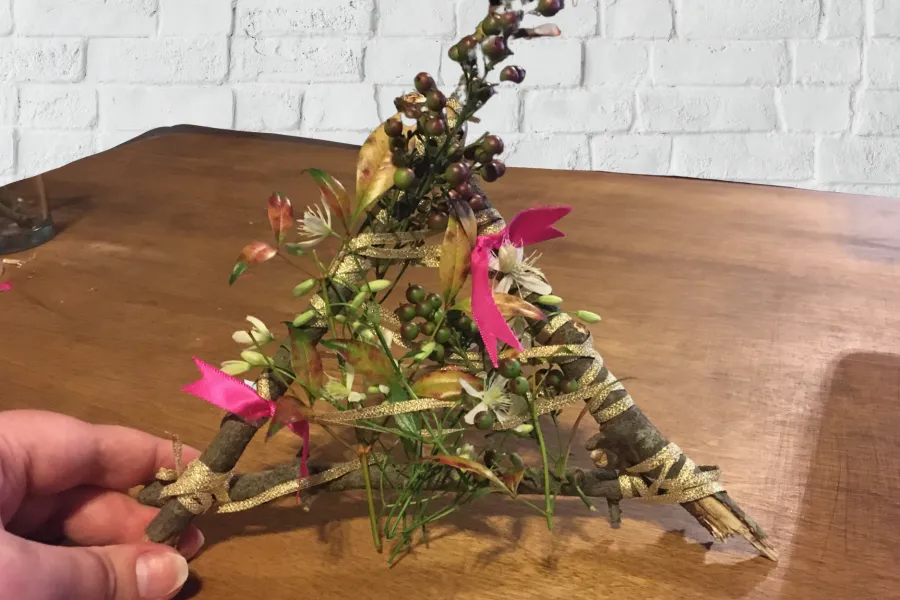 Step Seven
Lastly after construction is complete, find a window or a wall to perfectly display your new piece of art!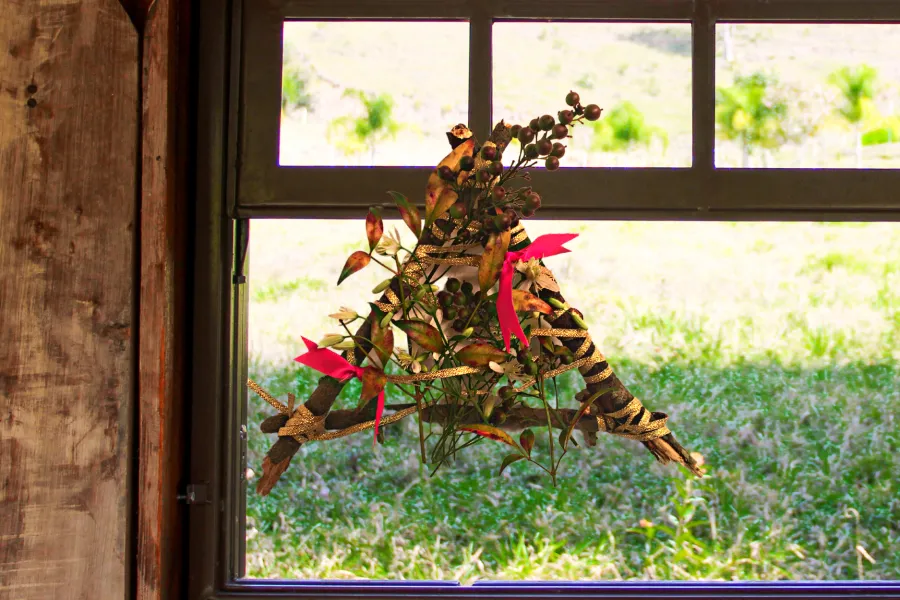 Supplies List
Diverse Florals and Foliage
Branches
Hot Glue Gun
Scissors
Ribbon or String (colorful recommended)