Practical & Creative
Create your own Colorful Wildflower Seed Bombs
Create your own colorful seed bombs, gorgeous even before the blooms!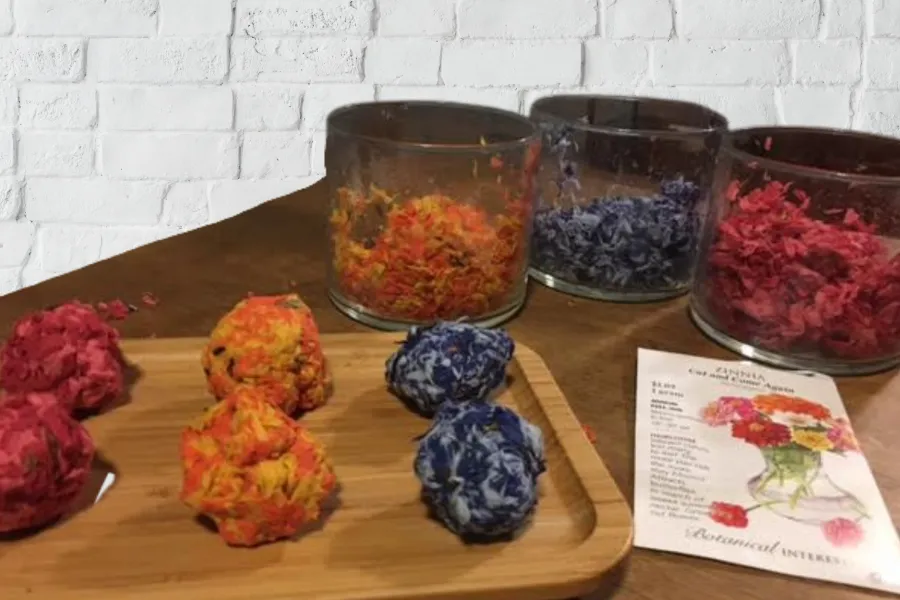 Wilflower Seed Bombs (Ages 3+)
Click below to see a list of supplies you'll need and steps to take to make your own:
Step One
Collect your supplies (supplies listed below). Create a clean organized workspace.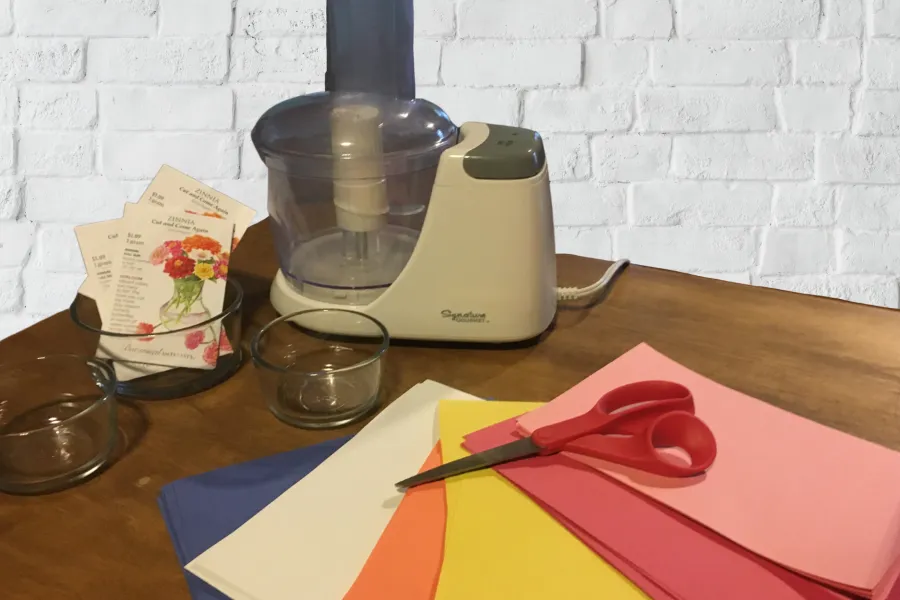 Step Two
Cut the construction paper into small, 1 inch squares. Place the squares into a small dish while being sure to keep each color in its own dish, or use complimentary combos of two as pictured.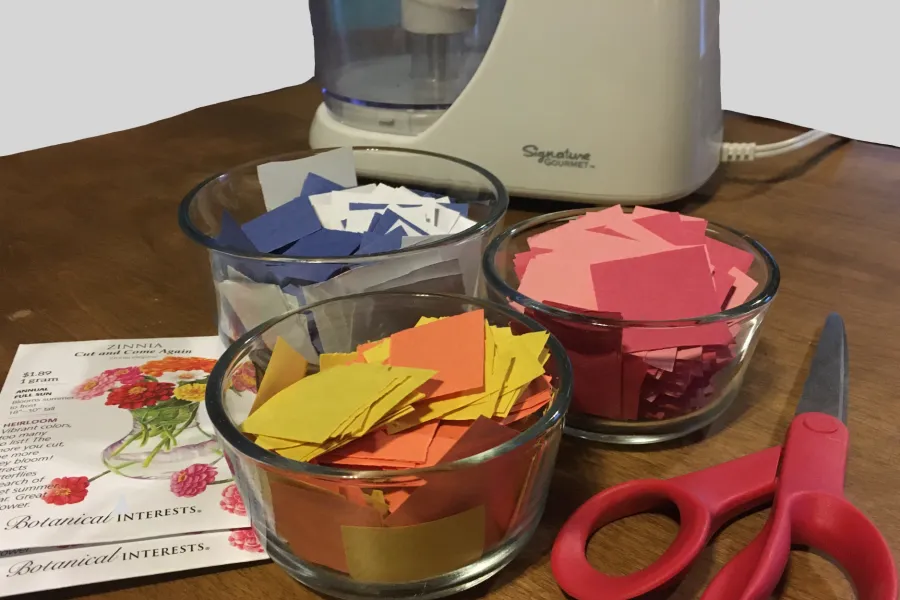 Step Three
Fill each dish with water just until the paper is covered. Let the paper squares soak for about 20 minutes.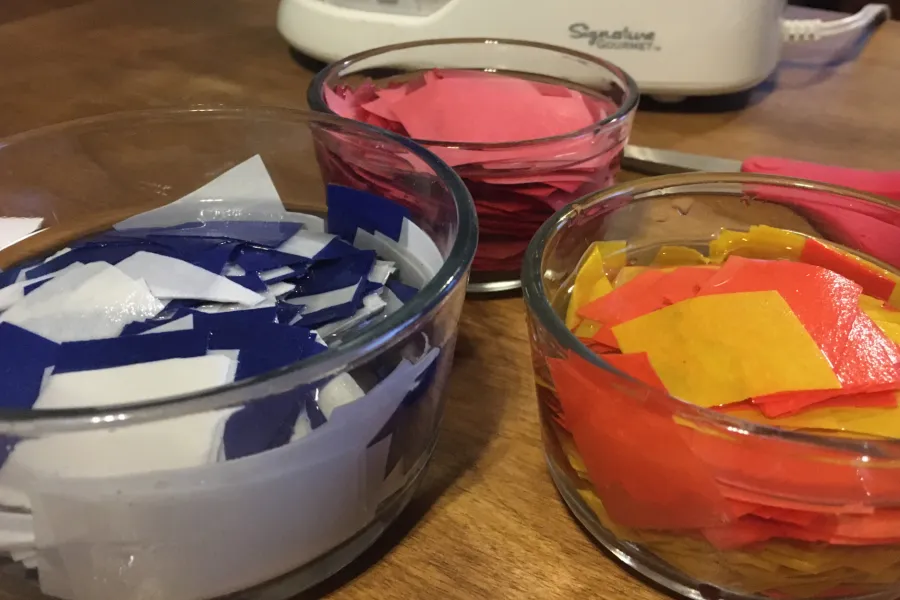 Step Four
Take one of the bowls of paper squares and wring it out about halfway. Place the squares into a food processor and pulse into a pulp. Repeat this with all paper colors and put the pulp back into each of their bowls.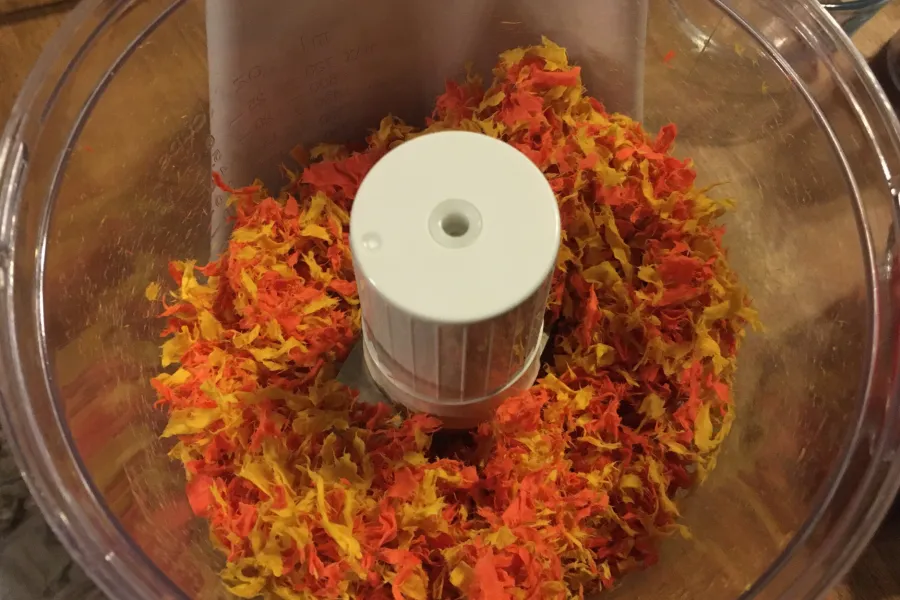 Step Five
Sprinkle some seeds into each bowl of paper, mix them in a little, and press the pulp and seeds into balls. If the pulp is a little dry, put a few sprinkles of water onto the pulp. It will help it to hold its shape better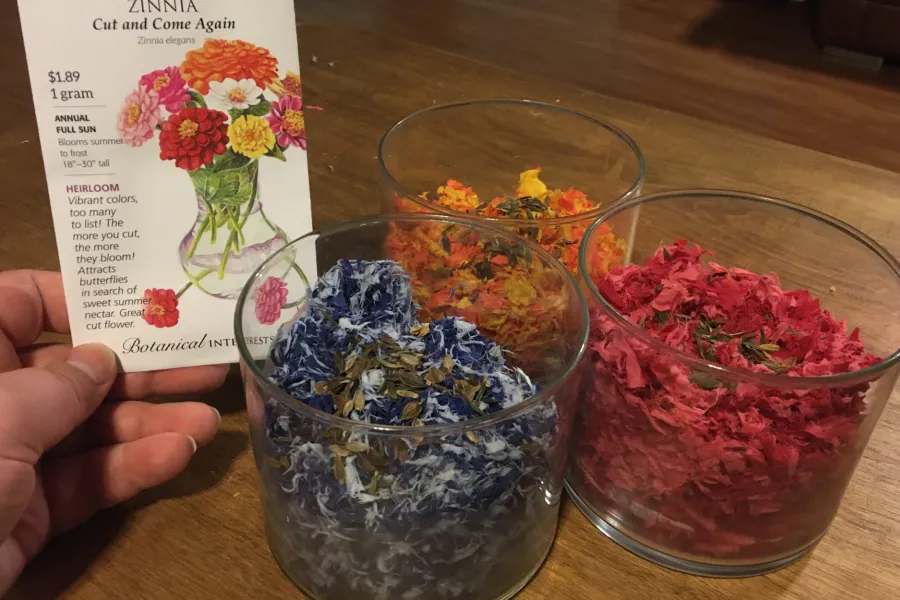 Step Six
Set the seed balls onto a sheet pan to dry overnight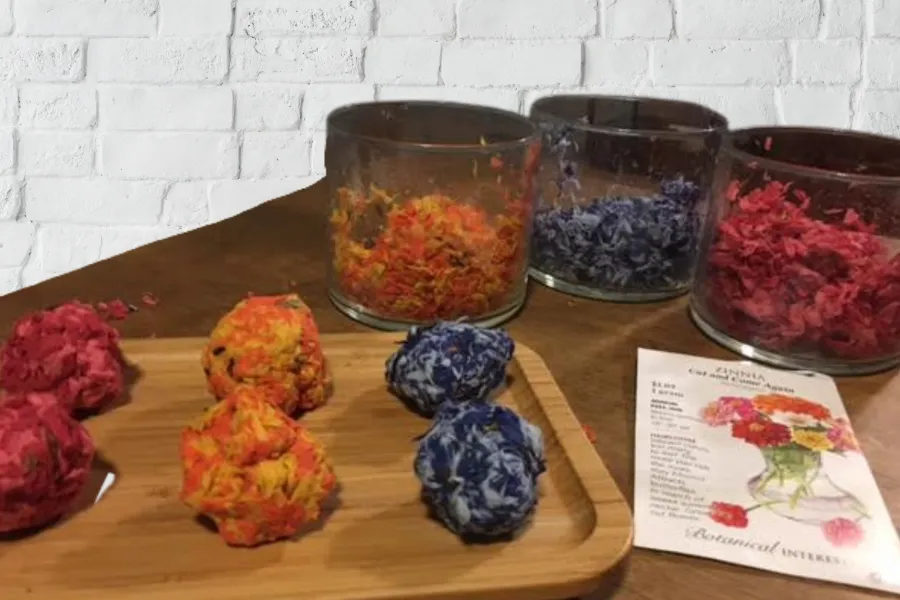 Step Seven
Read Seed packet sunlight requirement, and find the perfect place to plant!
Supplies List
Seeds
Construction Paper
Small bowls or containers
Water
Scissors

Food Processor or Blender